Something I am passionate about as a home cook is creating a pantry that holds staples to make creating easy and stress-free. When you have a well stocked pantry/freezer/fridge, not only does it make cooking a meal without going to the store more viable, but it also helps the ones creative juices to flow more easily. An important element of a well stocked pantry is a well stocked spice cabinet full of essential kitchen spices and herbs! I'm going to share my top spice picks that are versatile and will hopefully be well loved in your kitchen.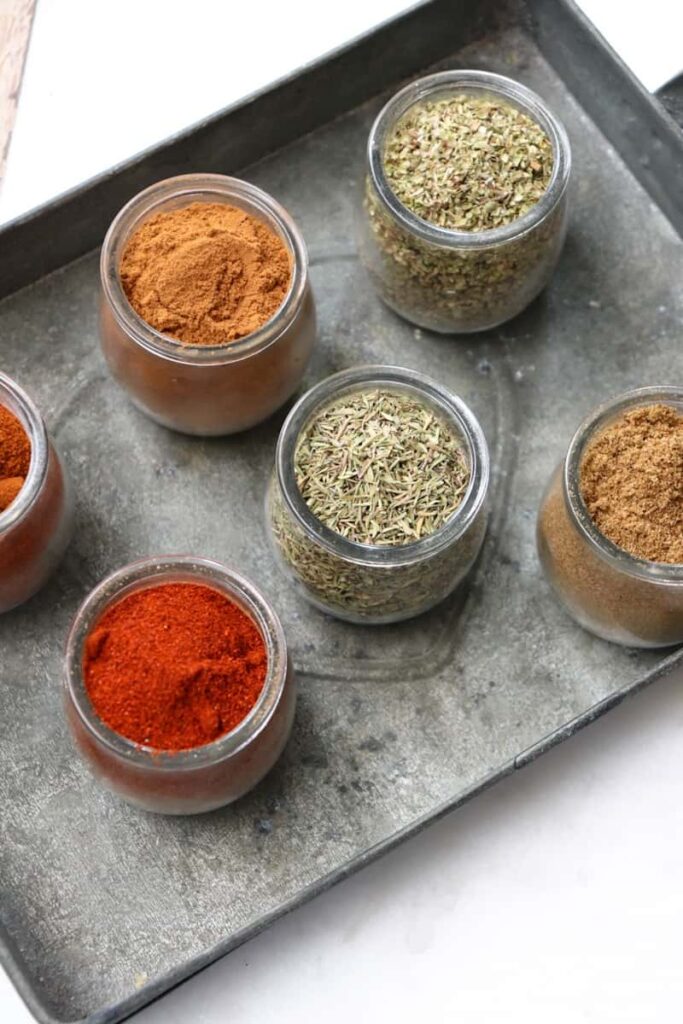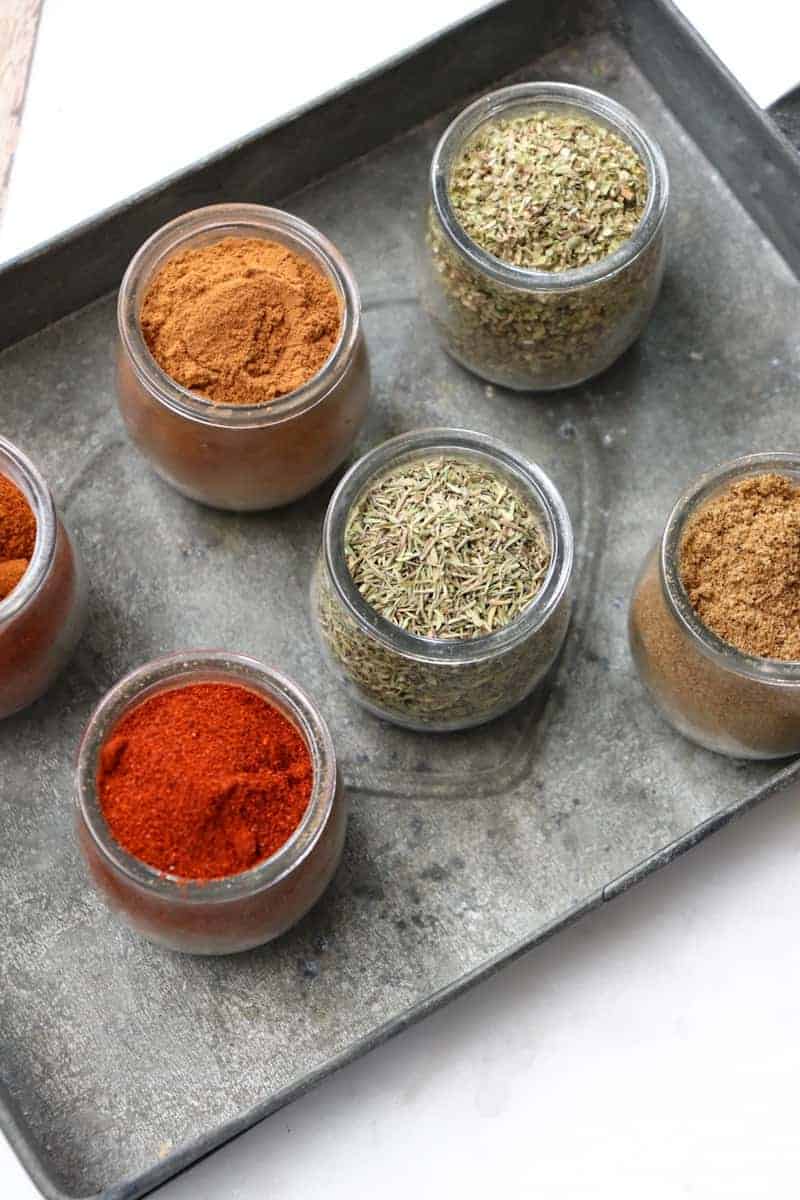 This spice list is not comprehensive, as every kitchen and cook will vary based on preferences, culture, and availability. Your kitchen may lean more towards asians spices, mexican spices, indian spices, etc. While there are countless other (amazing!) spices, this is a great base to have, that will allow you to create a wide variety of recipes. If you found this list of spices and their uses helpful, please feel free to share to whomever you think would benefit!
Jump to:
Storage
First things first, knowing how to store your spice collection is important because there are several factors that go into it, light, temperature, and moisture.
Light: You want to to keep your spices out of bright direct light, no sunshine for those guys! A cabinet or pantry works great. Labels that cover the entire jar are also beneficial at blocking out light.
Temperature: Most home temperatures (68-75 degrees) should be just fine. You just don't want the spices getting too warm.
Moisture: Keep the spices as dry as possible. This means an airtight jar and away from humidity. When spices become moist, they often clump together.
Can you freeze spices
You can, but this will not prolong their shelf life and it is unnecessary. It is better to store spices in a cool, dry place and out of direct light.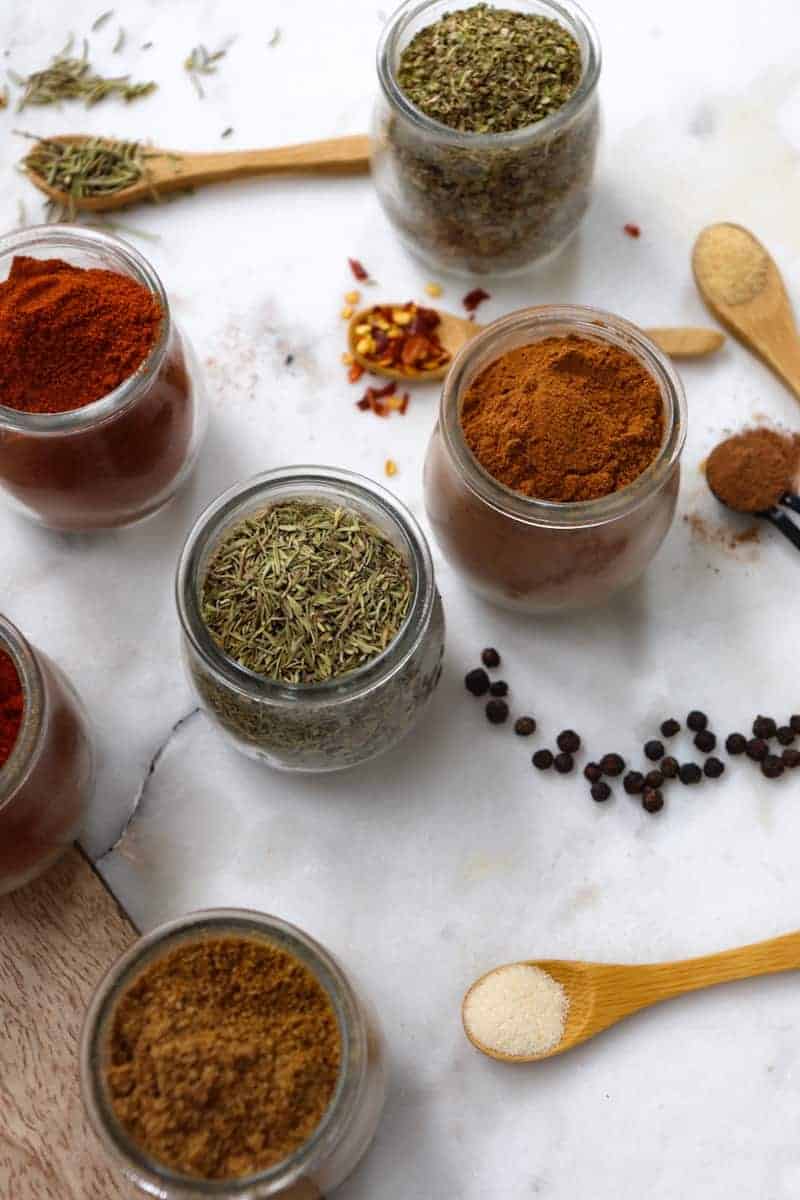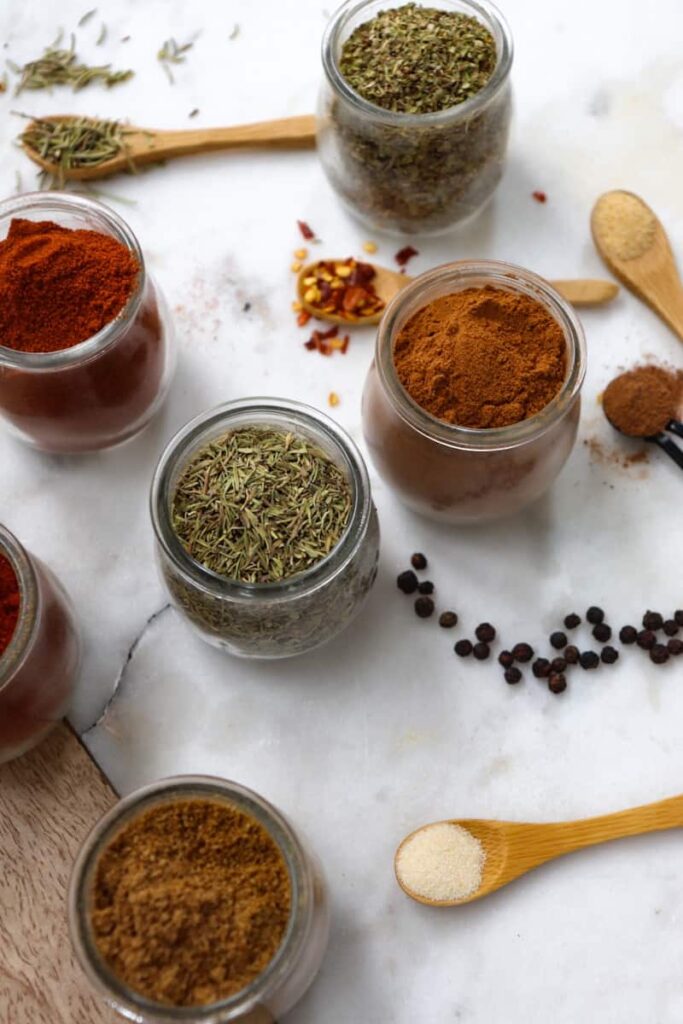 Do spices go bad?
Spices generally do not go bad, as much as they begin to lose their flavor and potency. It is best to buy enough for 6 months of use, for the most flavor and least chance of compromise.
I totally am guilty of keeping spices way longer than that (think years), so if you are wondering if a spice is still good, smell it and see if the aroma is still strong. If yes, the spice is fine to use as is. If not, you may want to use a little extra for that recipe and then restock that spice or herb when you are able.
If you have whole spices, like cinnamon sticks, nutmeg, etc., they will stay potent much longer. You will have years before you see a marked decrease in quality.
Where to buy
Knowing where to buy quality spices is important. Spices and herbs can vary a lot in price depending on the variety and brand. Most grocery stores carry the brand Simply Organic spices and I find these to be good quality and accessible to most homes. You can also purchase them online.
I like buying spices and herbs from a local shop near my home. Not only am I able to support a small business, but I also know that I am getting the highest quality and freshness I can. The store is called 360 Flavor and Spice. They have different size options, which is great when I only need a little, or I want to try something new. They have online ordering available, as well.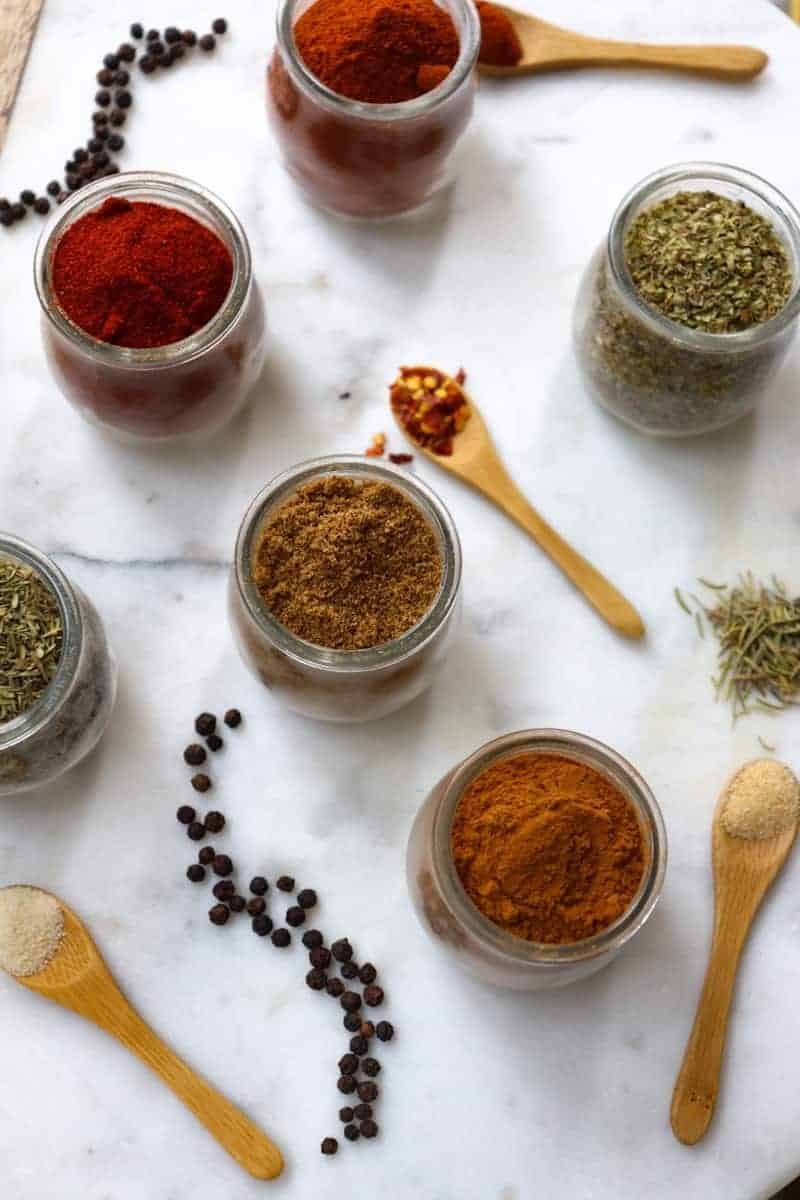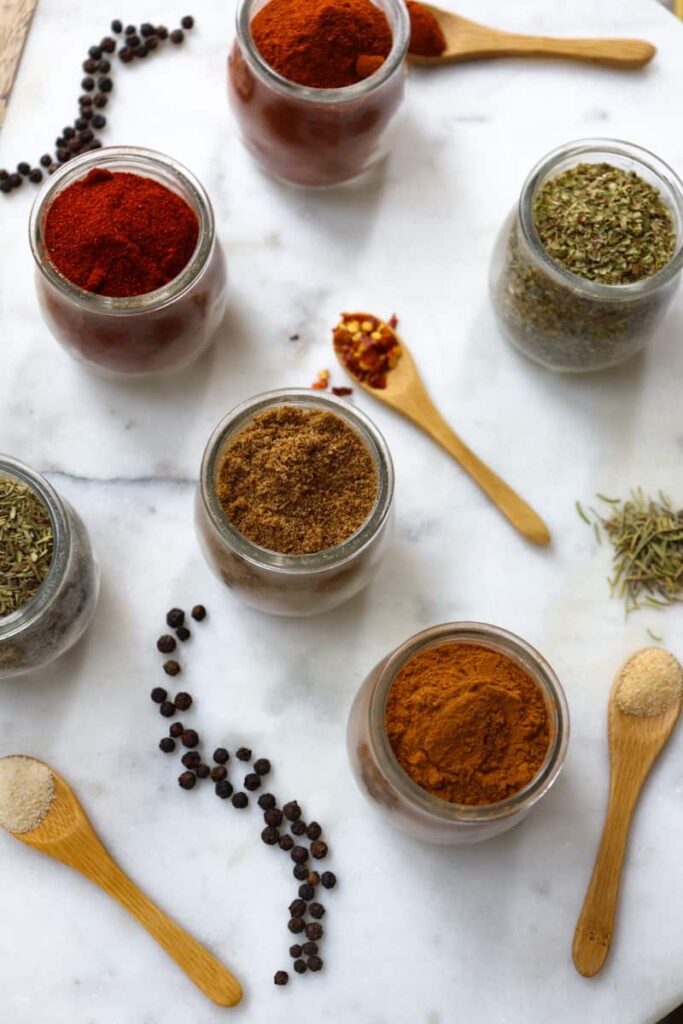 Spice Fast Facts: Just for fun
Saffron is one of the most expensive spices. Saffron is the most expensive spice by weight, about 73 dollars an ounce. This makes saffron more expensive than gold, by ounce. The reason for this, is the laborious harvesting process.
Turmeric is often used as a natural dye, both for foods and other goods. You may see it in some common jarred items like pickles!
Two of the wise men in the Bible gave the gift of spices to baby Jesus, as spices were thought of as great value and a gift fitting of a king. Matthew 2:2 and 11b, "After Jesus had been born in Bethʹle·hem of Ju·deʹa in the days of Herod the king, look! astrologers from the East came to Jerusalem," 11b "They also opened their treasures and presented him with gifts—gold and frankincense and myrrh. "
A Word on Spice Blends
I feel spice blends have gotten a bad rap over the years for being "less than" or a cop out. This does not have to be the case! While it is true that some spice blends are lower quality ingredients or full of salt, there are also some great ones out there. Look for blends without added preservatives and if salt is high on the list, simply use less salt or completely omit when you are completing whatever recipe it is that you are making!
Some of my favorite spice blends are Chicago Superclub seasoning, Black Forest Blend, Signature Spice Blend, and Bragg Sprinkle 24 Herbs and Spice Blend. Try this homemade taco spice blend that I used to make a Copycat Red Robin Chicken Ensenada Platter.
Garlic Powder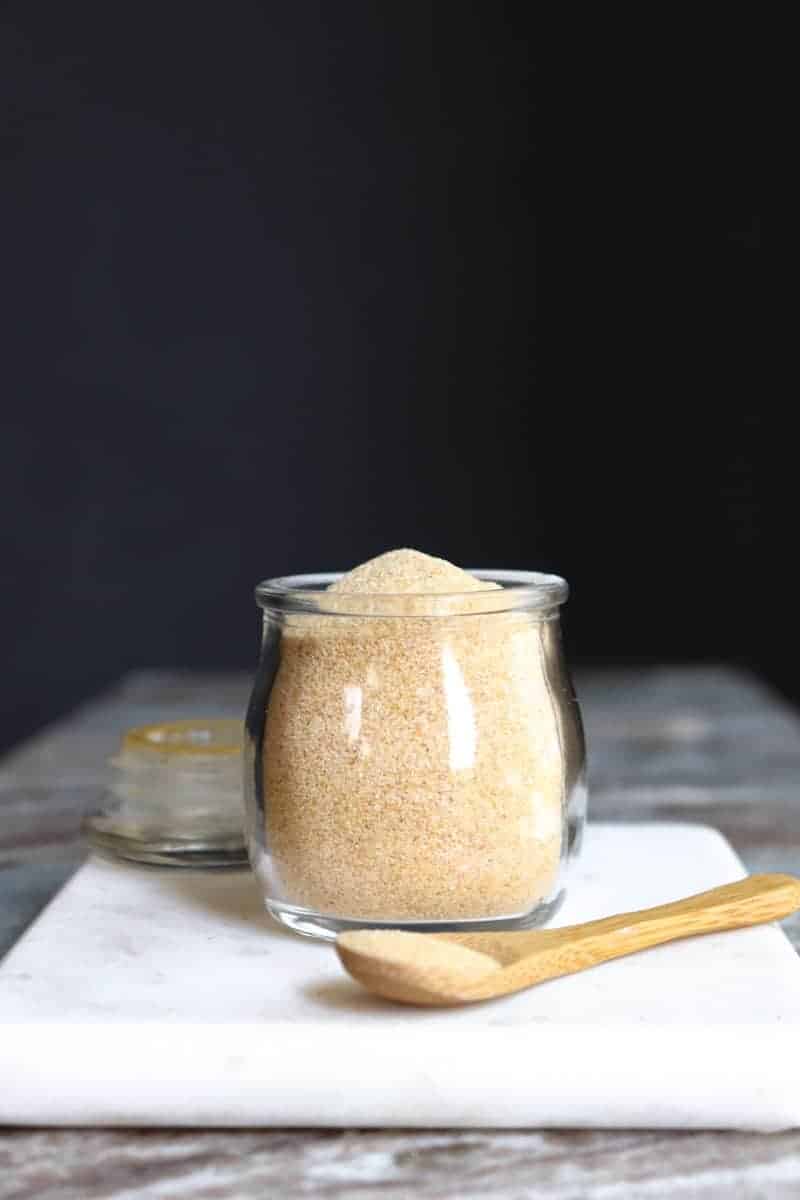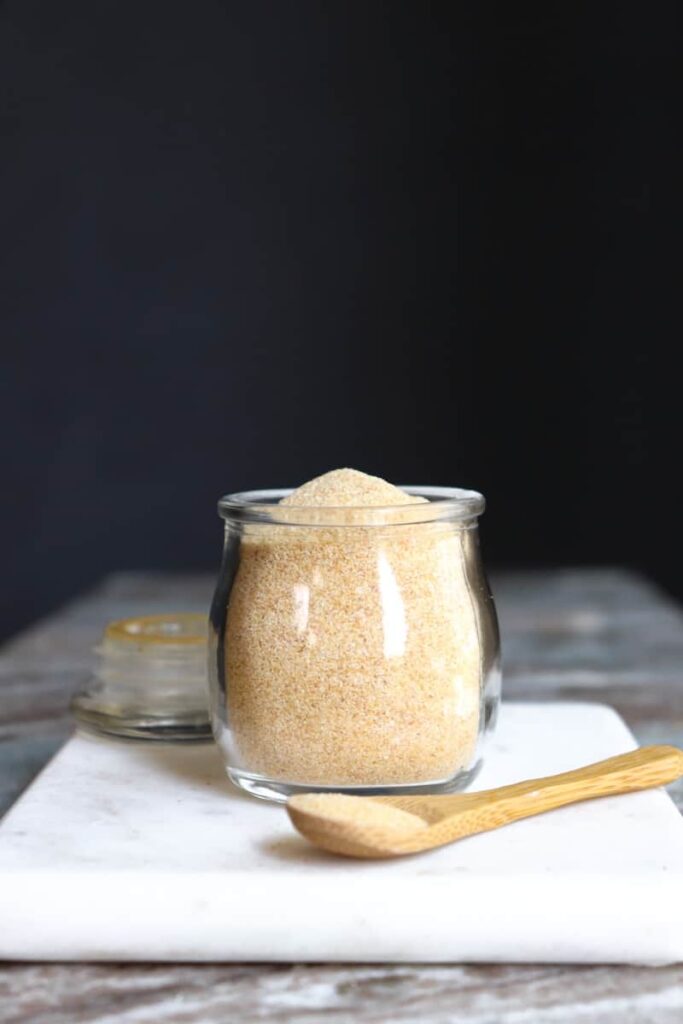 The first on the list of essential kitchen spices-- garlic powder. Garlic is great fresh, but having powder on hand is a great way to add extra garlic flavor in a pinch, as well as use as a base to countless other spice blends. Garlic is versatile and used across many cultures-- from Italian to Chinese to Mexican and many in between. Try it in soups, sauces, and dips!
Garlic powder vs. garlic: Garlic powder is simply garlic bulbs that have been peeled, dehydrated, and then made into a powder using a machine or by hand. Dried garlic is a stronger flavor, so you will need less of it by weight than fresh garlic. Garlic salt is garlic powder and salt mixed together in various ratios and granulated garlic is larger pieces of garlic than garlic powder, but otherwise the same product.
Recipes that use garlic powder
Onion Powder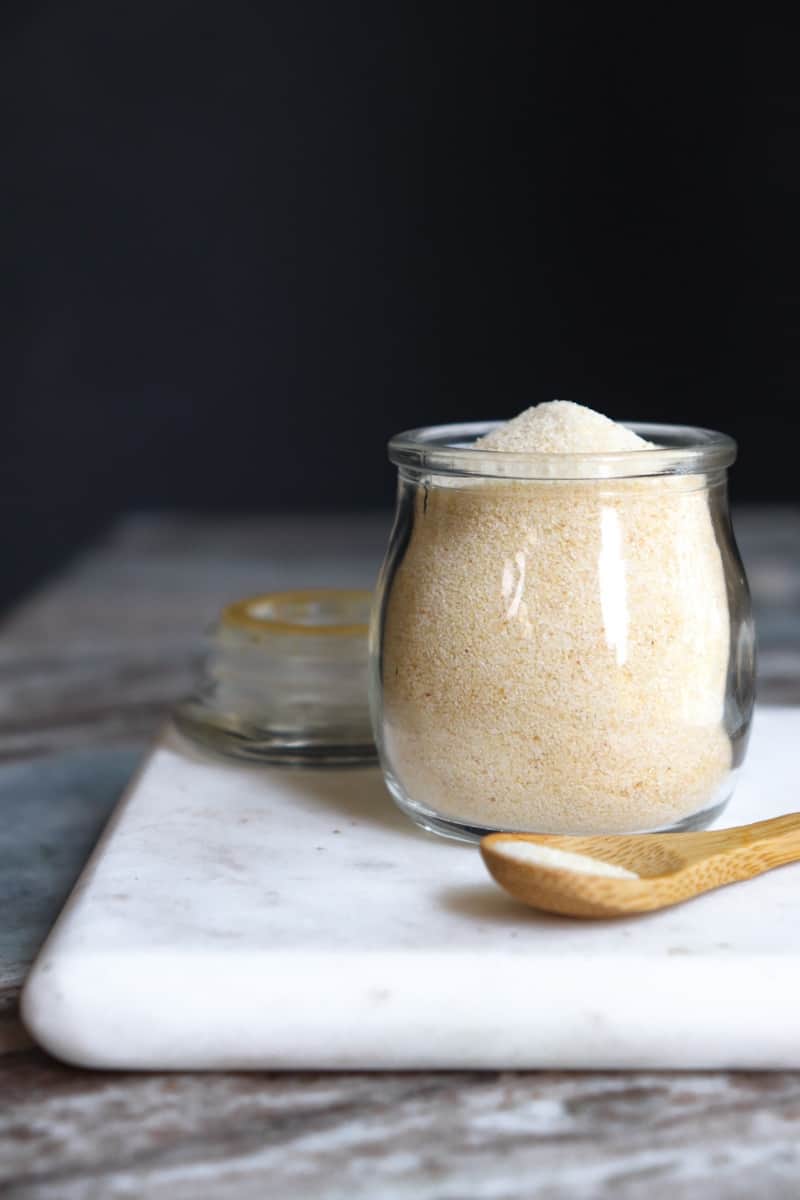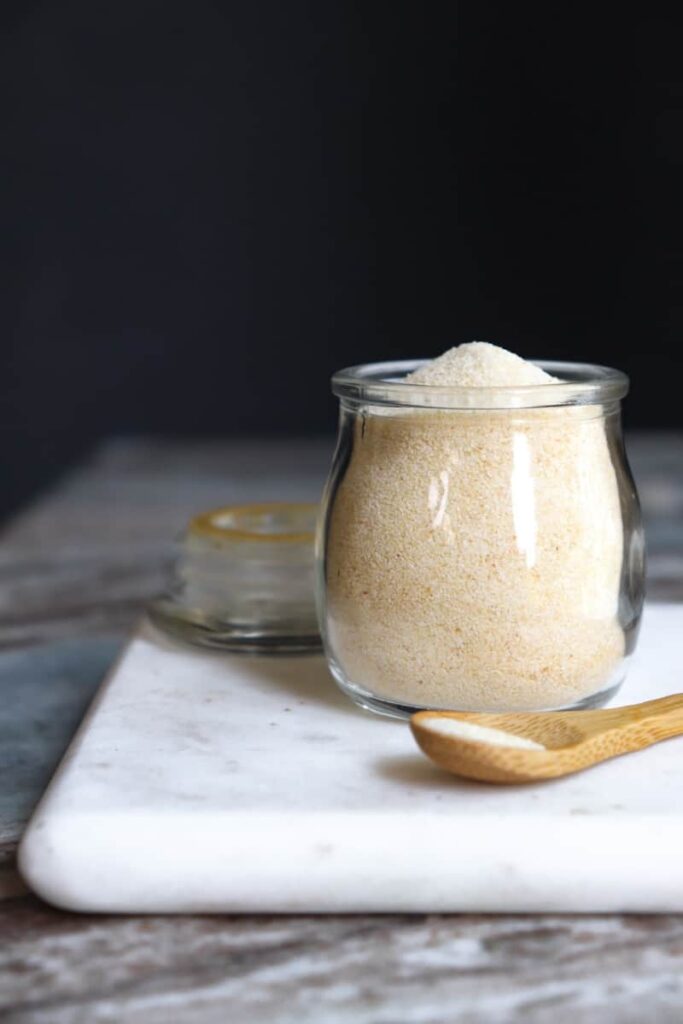 Like garlic powder, onion powder is a peeled and dehydrated onion that has been made into powdered form using a machine or by hand. I find onion powder to be welcome in almost any savory dish, and I always keep a decent amount on hand. Onion powder has the texture and look of fine sand and it can easily add richness to any dish. Try it in hamburgers, soups, and meat fillings.
Recipes that use onion powder
Cumin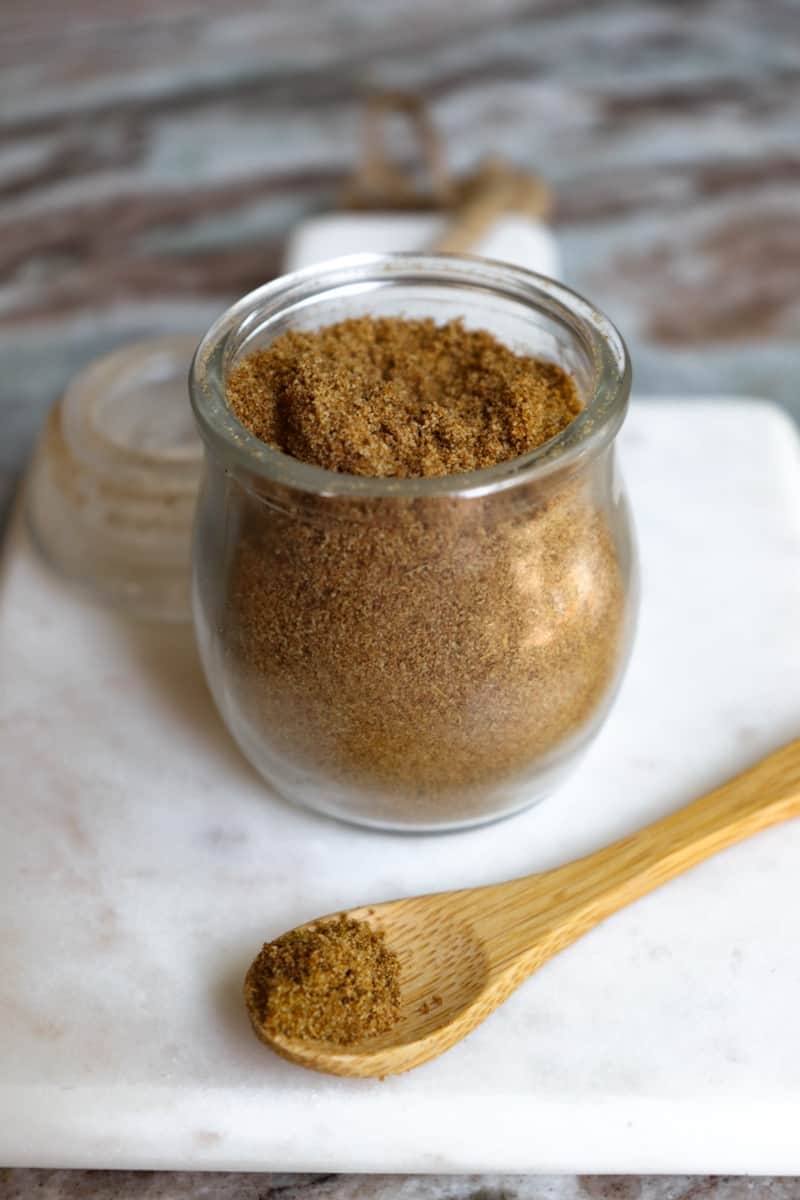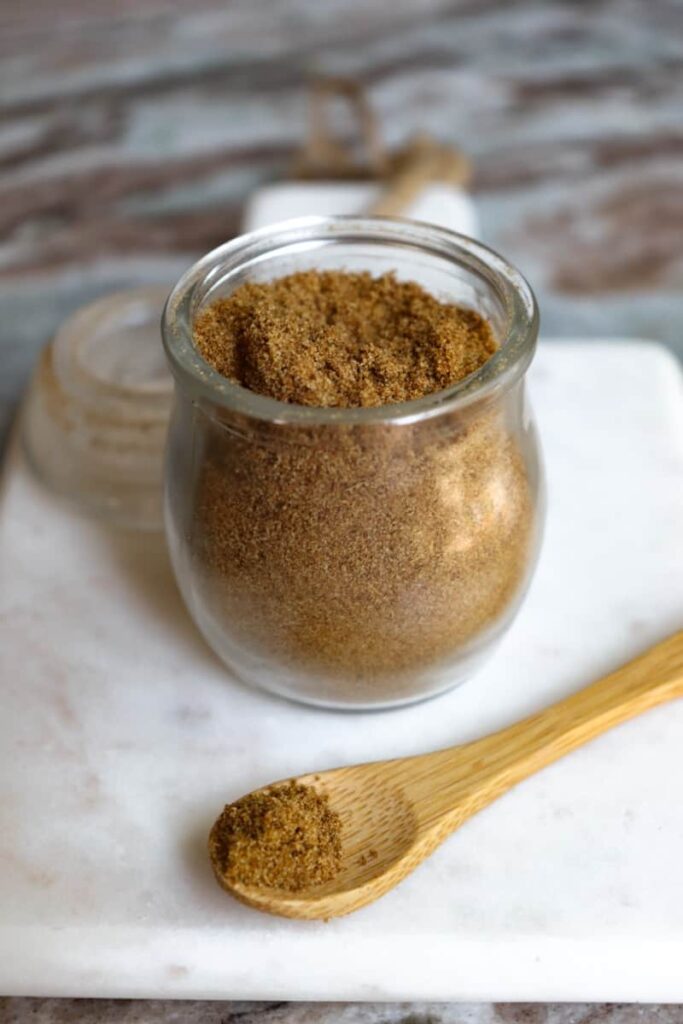 Cumin is an ancient spice, and has been around for thousands of years in mediterranean and middle eastern cultures. Many of us will most notably see it used in Mexican cooking, cumin is woodsy and spicy, without heat. Cumin is strong and bold, and really adds a richness to whatever it has been added too. Cumin is one of those spices that really can't be substituted and its a true kitchen staple. Try it in stuffed peppers, salsa, or chicken enchiladas.
Recipes that use cumin powder
Cinnamon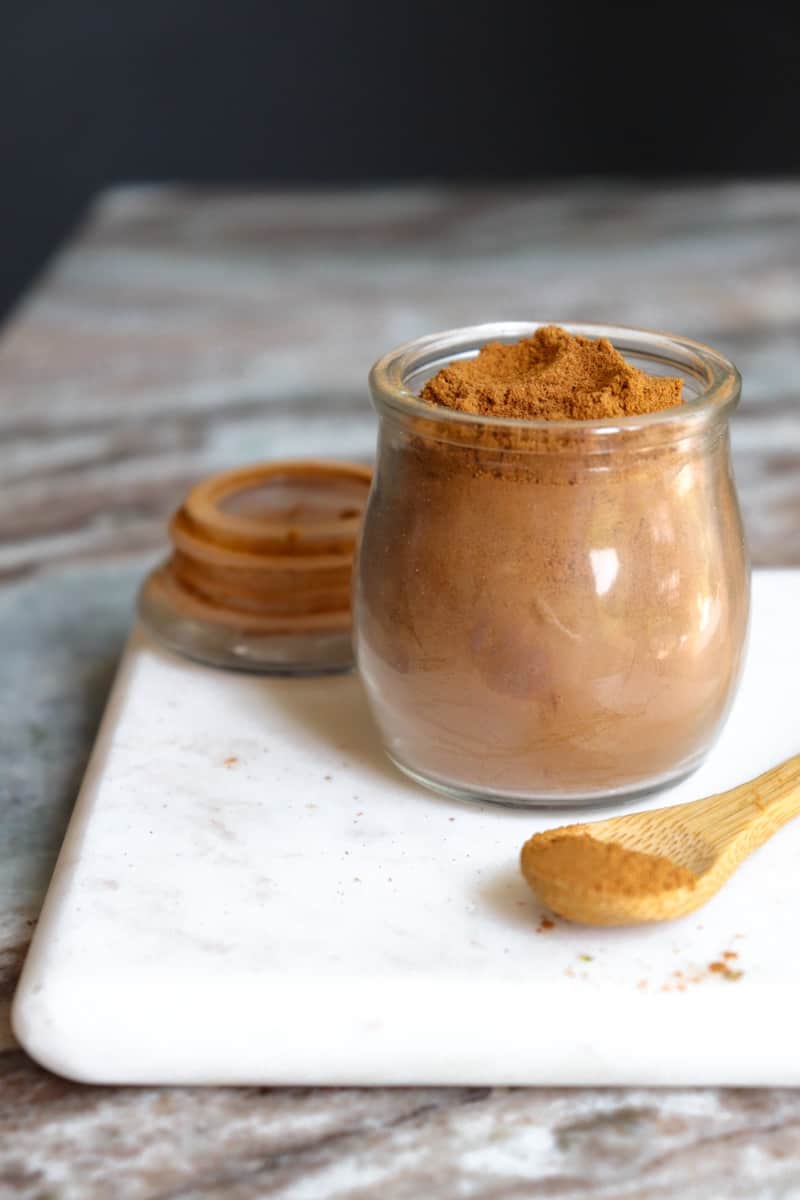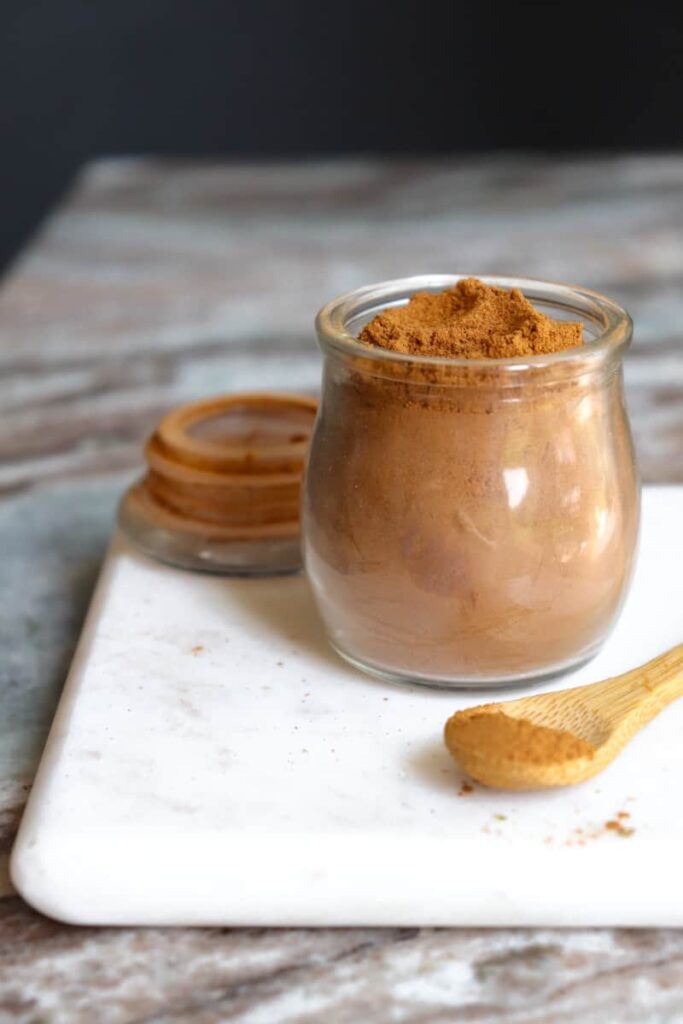 Sticks or ground, cinnamon is a staple in pretty much everyone's kitchen. With it's warm, sweet scent, cinnamon is a signature fall flavor that is used in countless baked goods and autumn beverages. For something a little different, try adding a pinch to your next chili!
Recipes that use ground cinnamon
Whole Black Peppercorns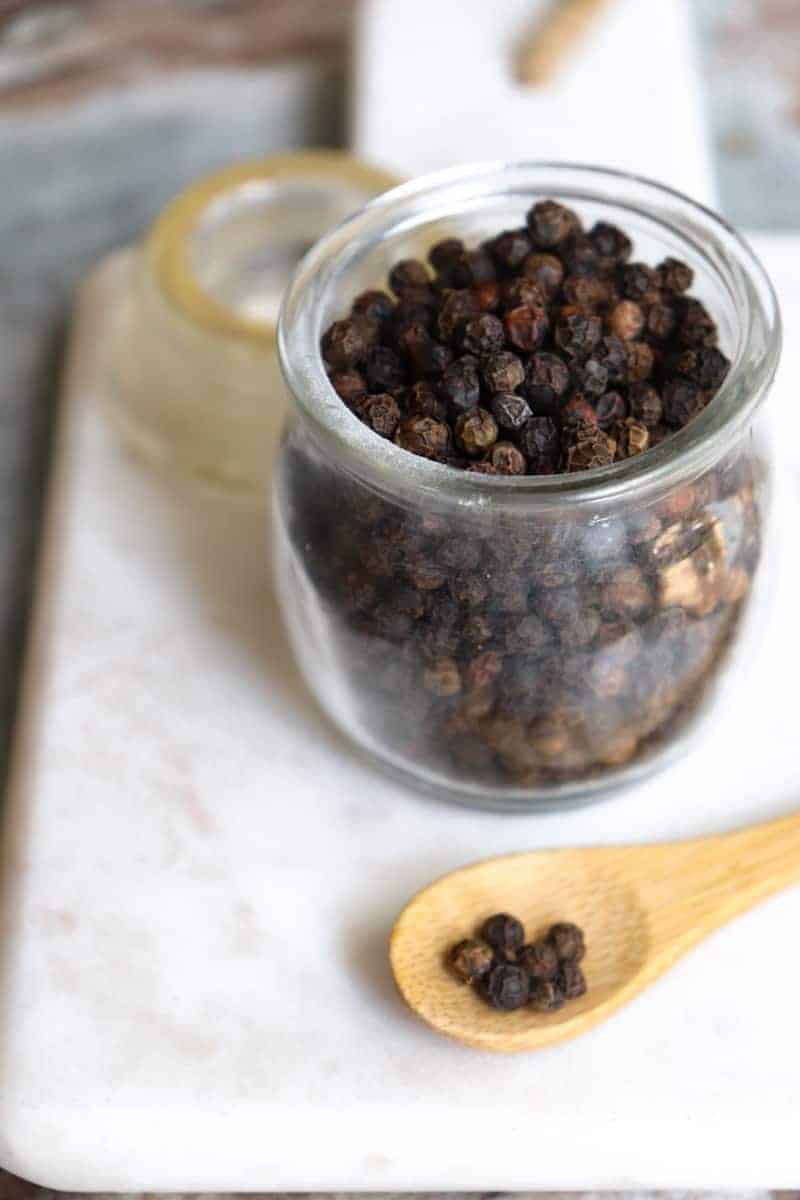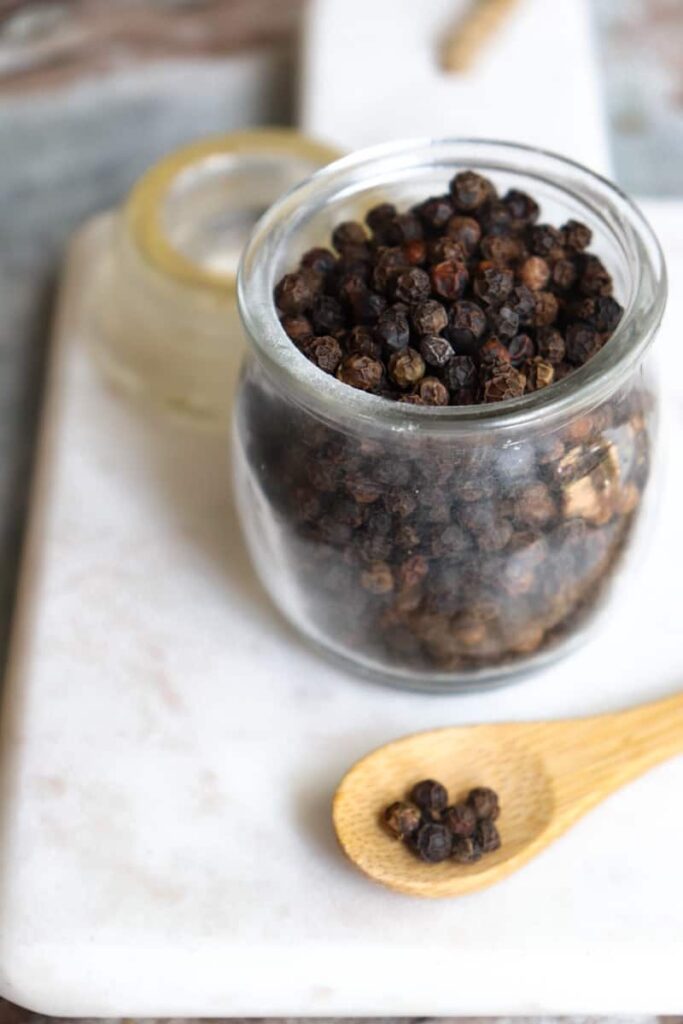 You truly can't find more essential kitchen spices than salt and pepper (salt isn't a spice, but you catch my drift!). Salt and pepper seem to go together like macaroni and cheese, milk and cookies, Bert and Ernie, but truly-- pepper is a special spice all its own. Pepper that has been fresh ground is much superior in flavor to anything pre ground that you would find next to the salt shaker. Add it to cream sauces and pasta for a delicious, spicy bite!
Recipes that use black pepper
Thyme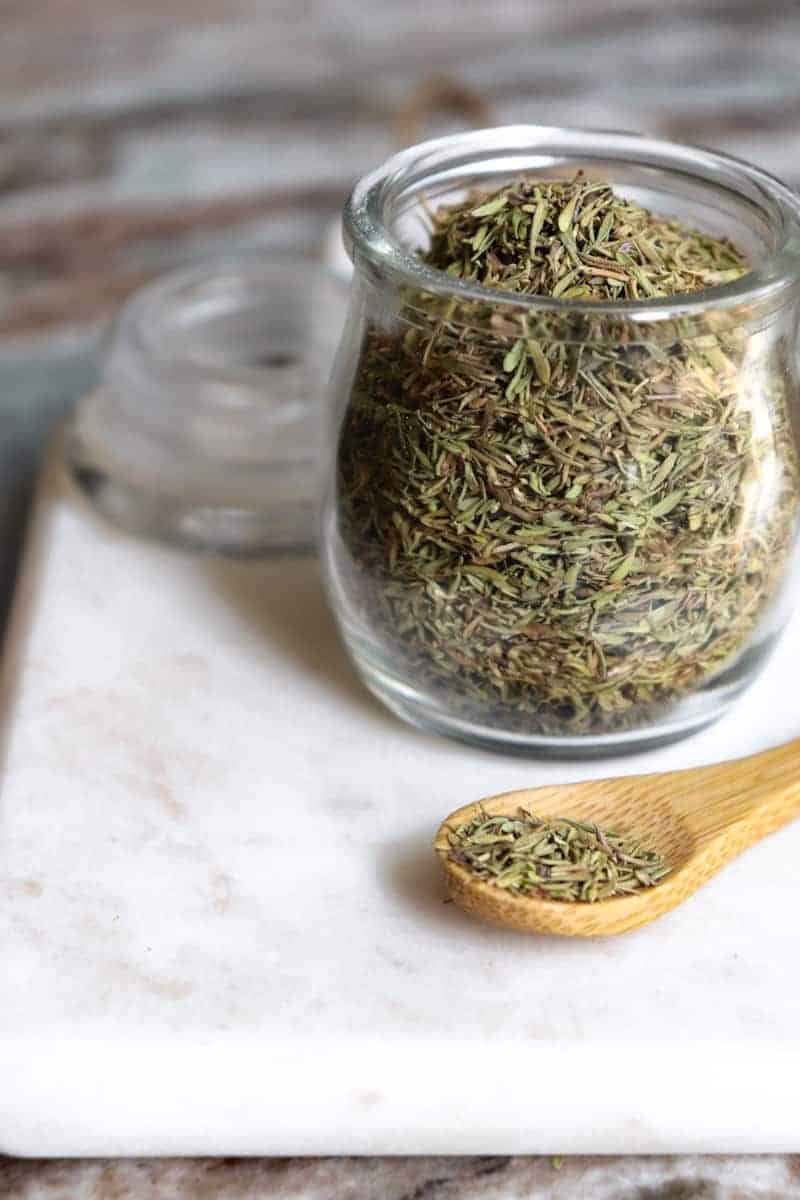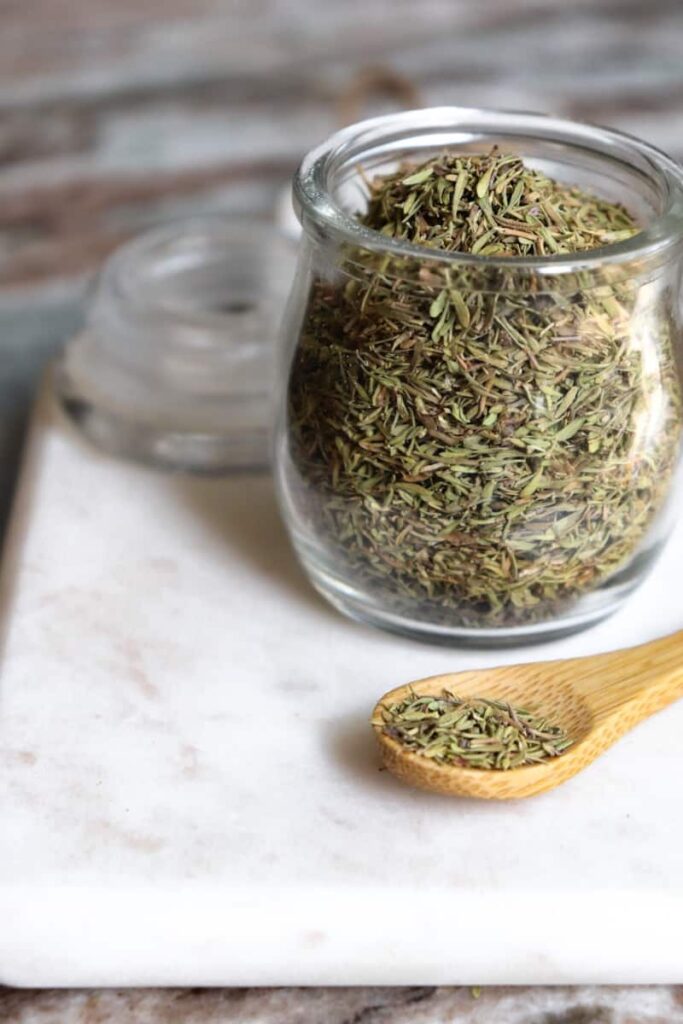 Part of the mint family, there are hundreds of varieties of thyme (around 350!). This herb is a powerhouse with many health benefits like decreasing inflammation, helping with cough, and combating fungal and bacterial infections. With a woody stem and tiny little leaves, this herb is often coupled with rosemary, but stands very well on its own. A very adaptable flavor, thyme can be used on almost anything. Try it next on roast chicken!
Recipes that use dried thyme
Rosemary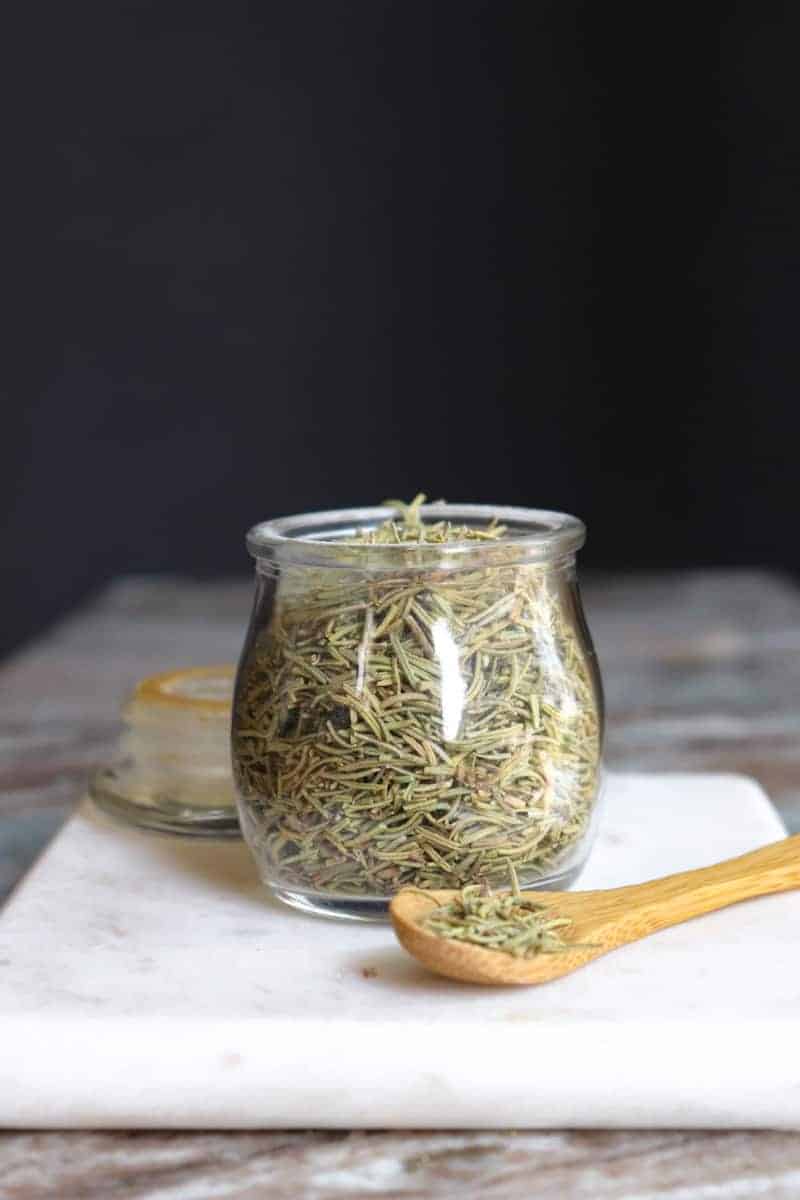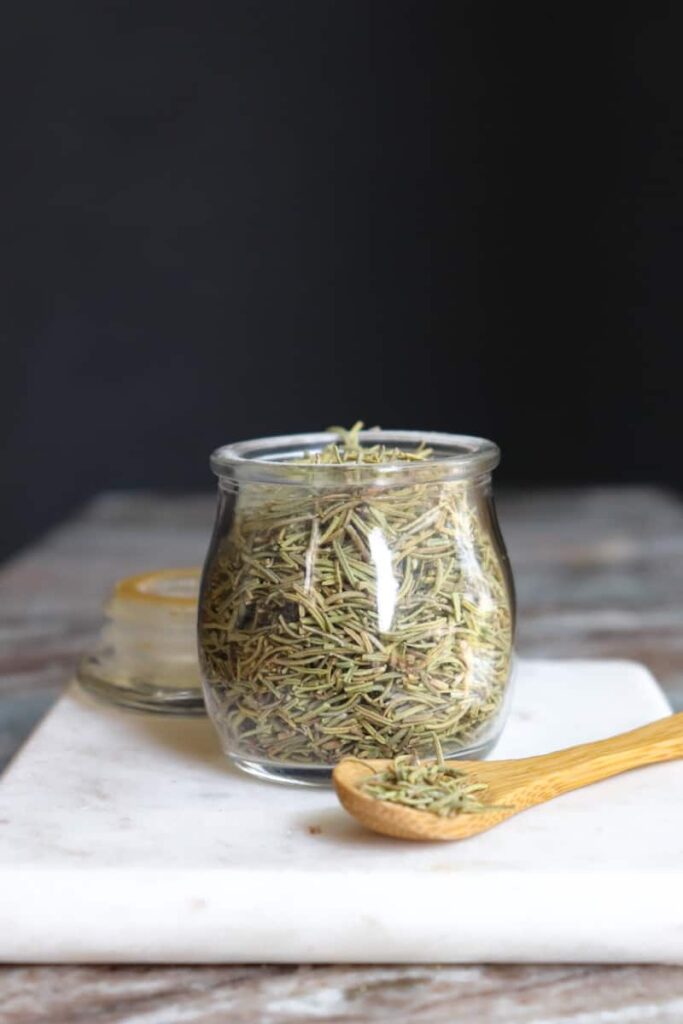 Rosemary closely resembles an evergreen branch and is a member of the mint family. Like it's partner thyme, rosemary has many health benefits such as aiding in memory and helping alleviate hair loss. For kitchen uses, it is often seen in stuffing or as part of a bouquet garni. A sprig of rosemary is very fragrant and will infuse whatever it is that you are cooking with an aroma that is warm and inviting. Try it with your next pork roast or on roasted potatoes.
Recipes that use dried rosemary
Chili Powder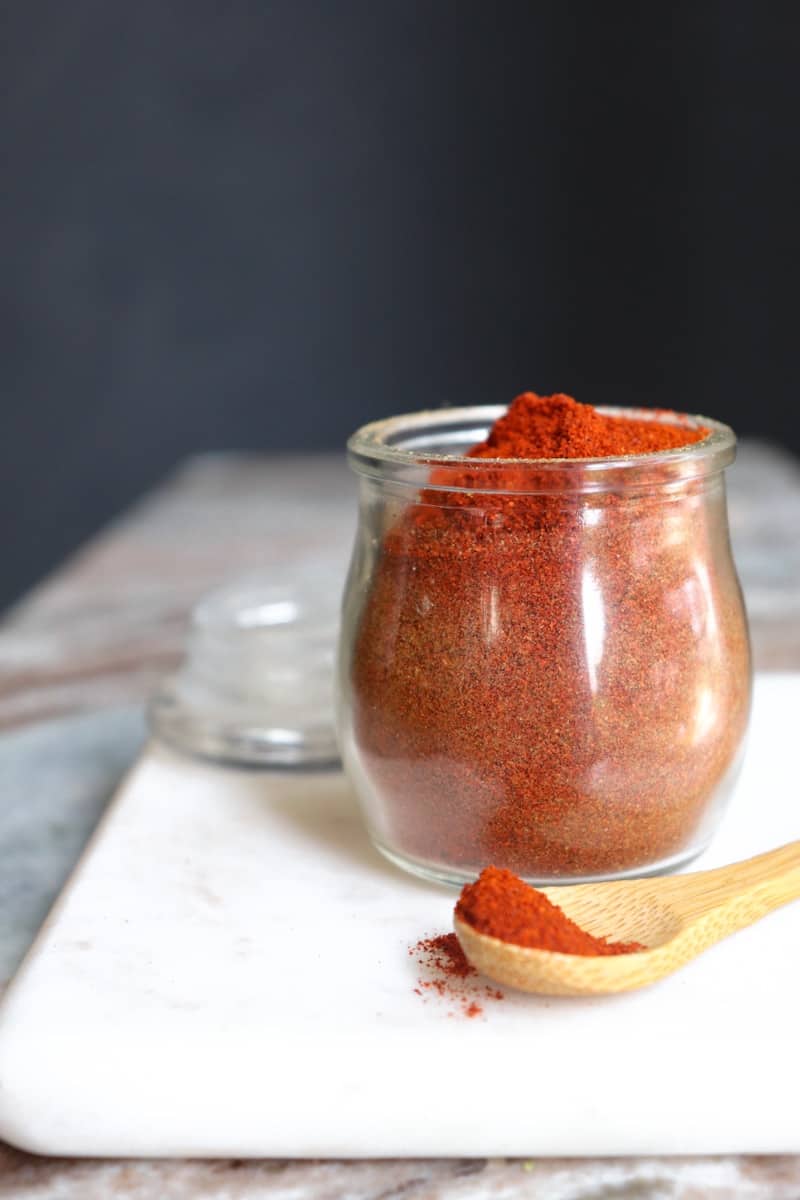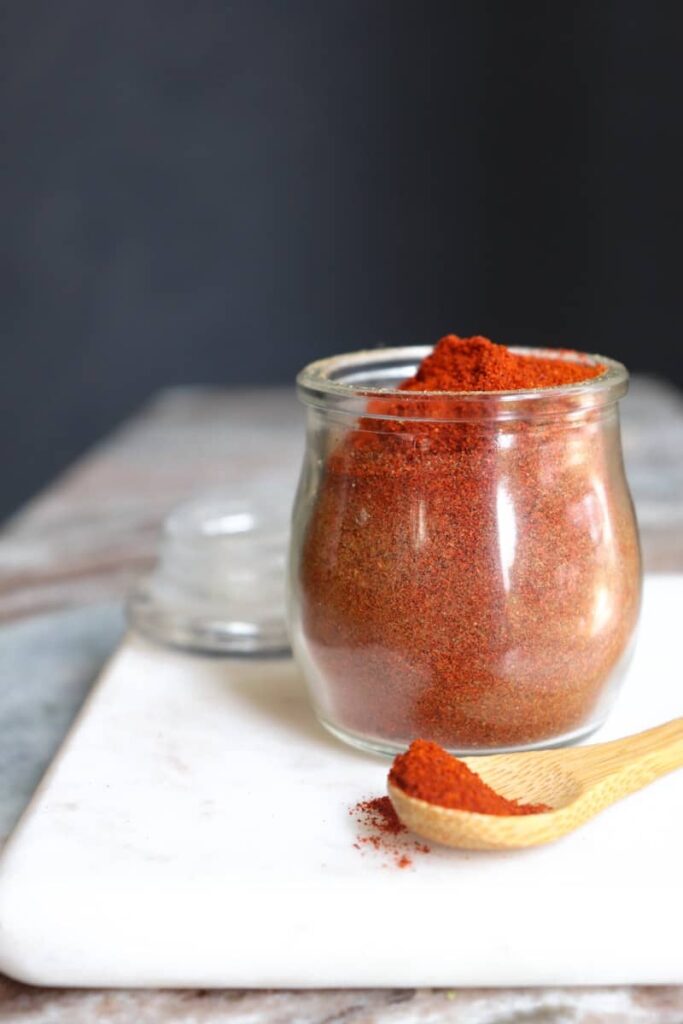 A hot-tasting spice, chili powder is made from ground red chilis and sometimes other flavors like cumin and garlic are added. Often added to chilis and rib rubs, chili powder can vary in flavor from brand to brand-- find one that you like the level of heat and undertones!
Recipes that use chili powder
Paprika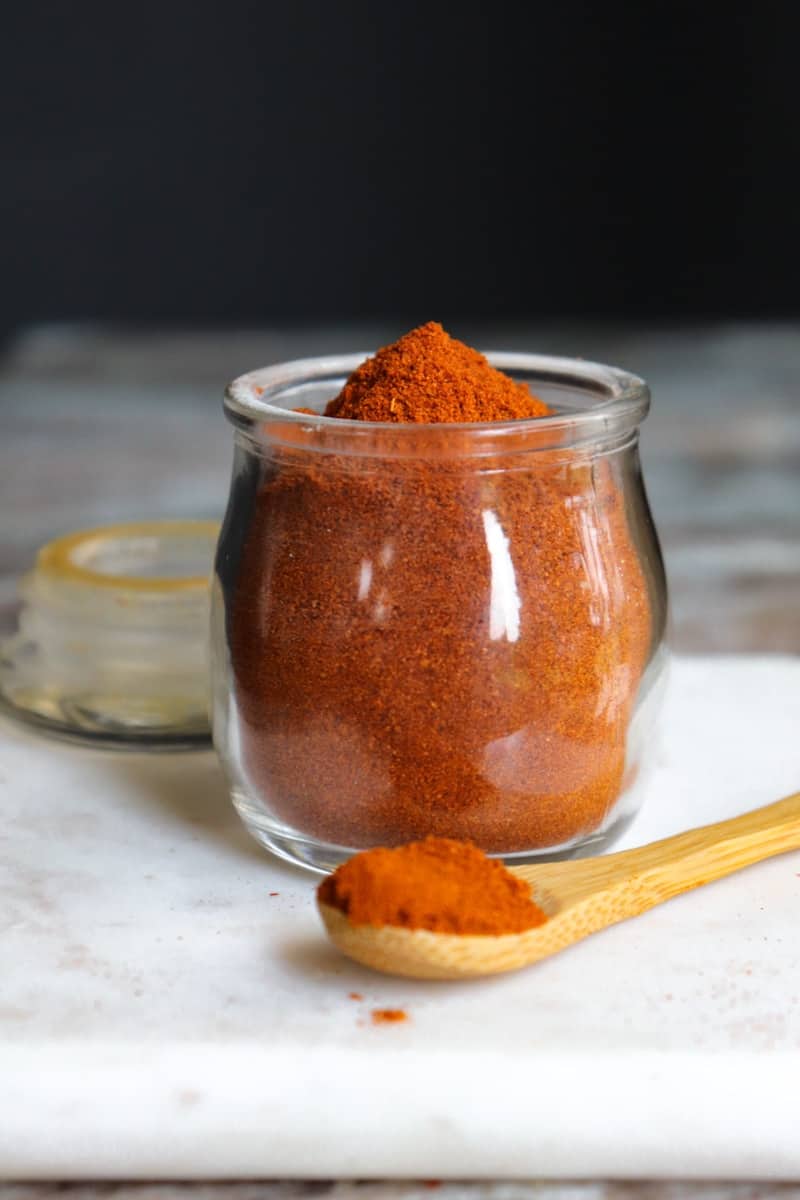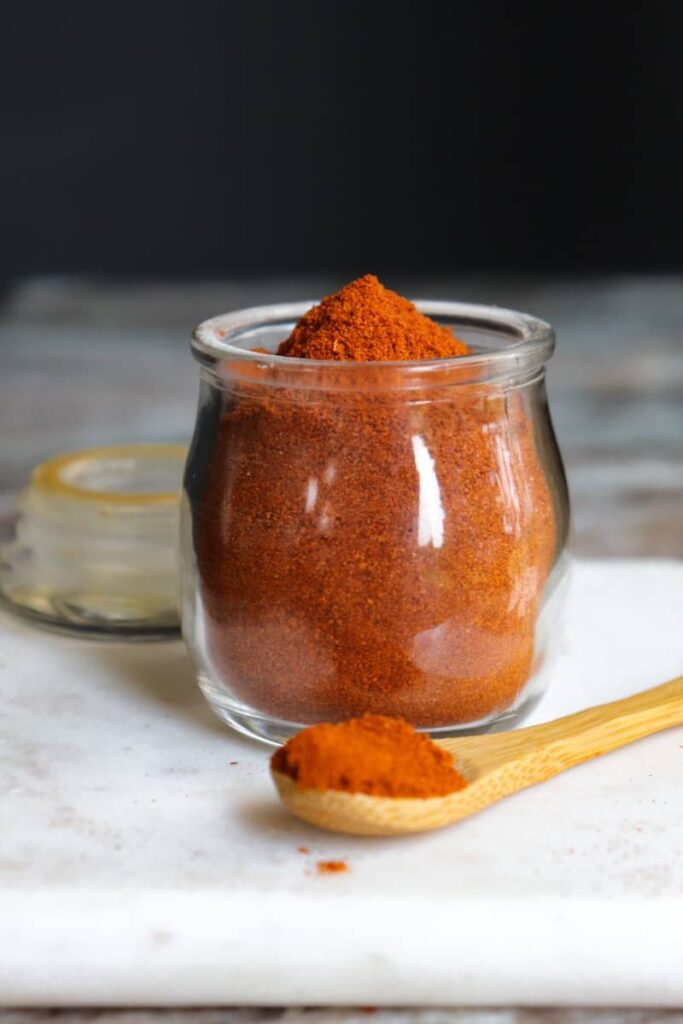 Smoked or regular, paprika is an important spice in any home kitchen. Like Chili powder, paprika is made from red chilis, although these chilis tend to be milder and longer with a thinner flesh. Often used in hungarian cooking (think goulash) as well as spanish cooking. A great alternative to chili powder or cayenne if you prefer less heat.
Recipes that use paprika
Nutmeg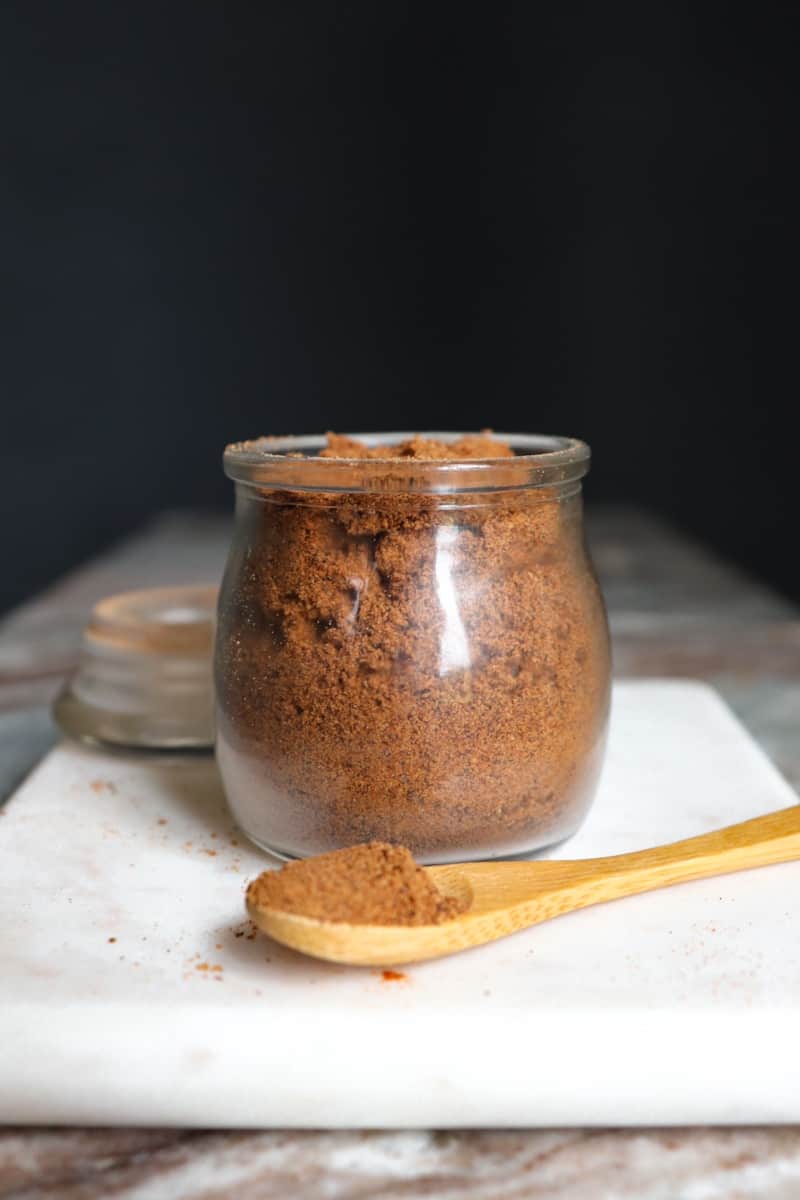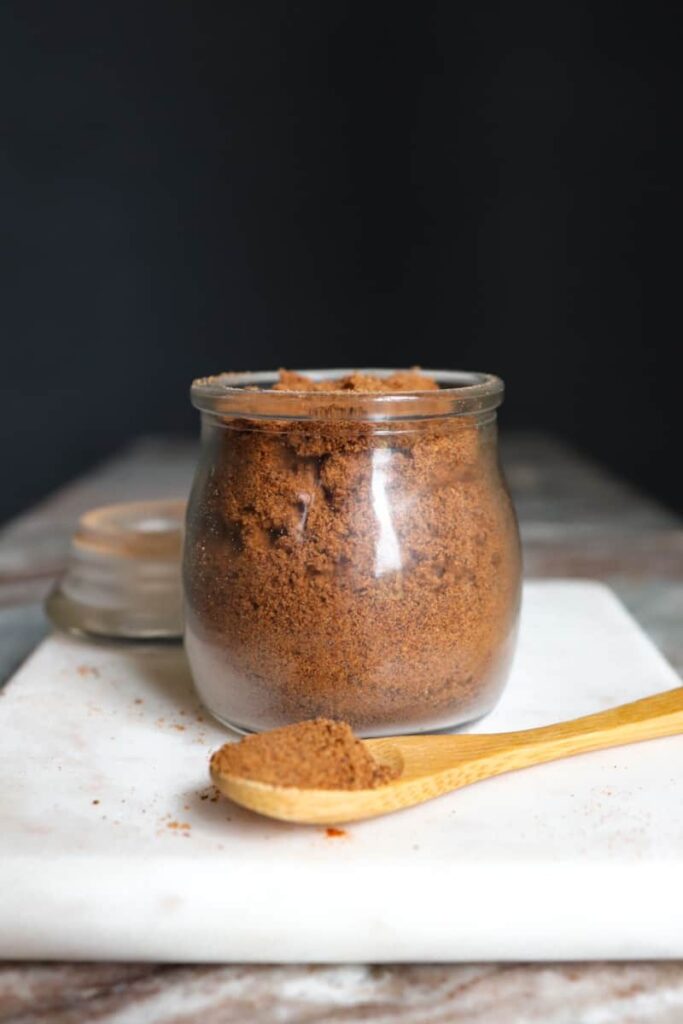 Nutmeg can be purchased whole or ground. When it is whole, it is about the size of a small acorn. Often used in pairing with cinnamon, nutmeg gives a delightful woody, slightly sweet flavor to dishes. It is a "quintessential" fall spice, used in cakes, warm drinks, and pies. Nutmeg is always great in savory dishes. Try a small pinch in your next cream sauce, to add an extra layer of flavor.
Recipes that use nutmeg
Oregano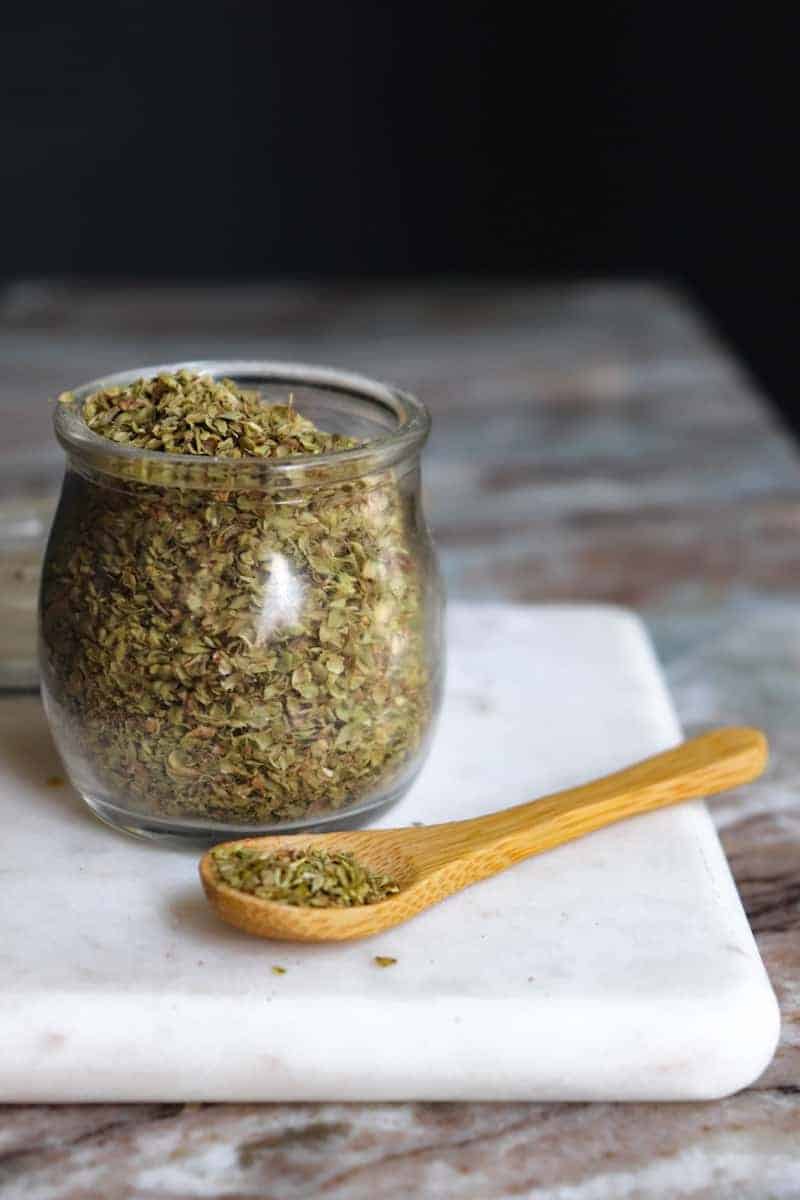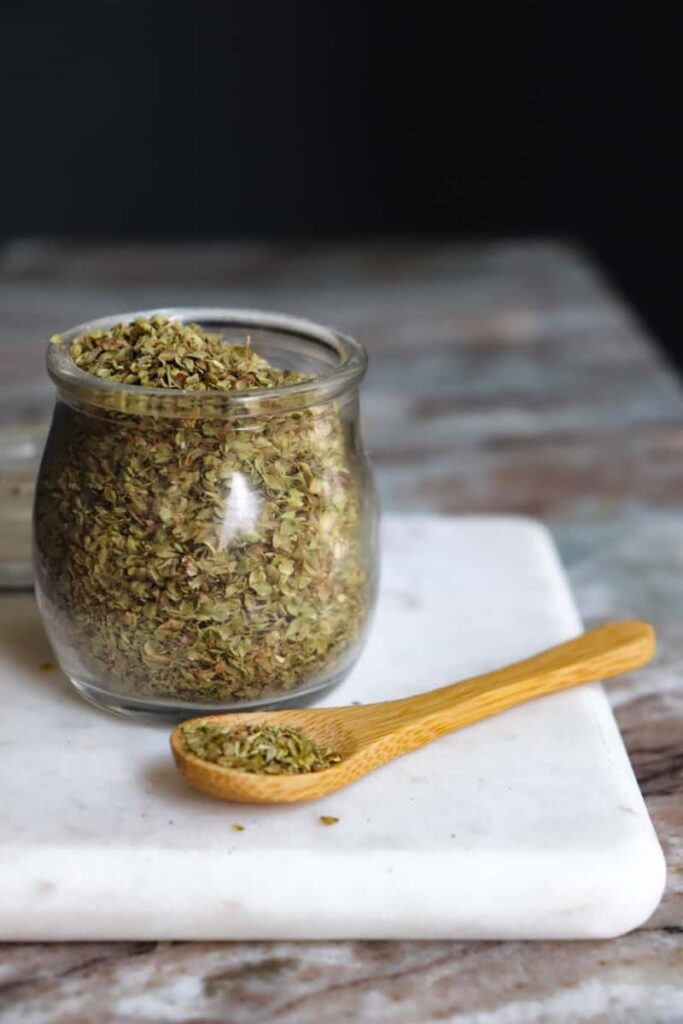 Perhaps most popular in italian cooking (it is most commonly sprinkled on top of pizza), oregano is also a main component of Mexican and Greek cooking, as well. A member of the mint family, this herb is easily recognizable by smell and taste. Oregano is pungent and can be bitter when too much is used, so be sparing.
Recipes that use dried oregano
Red Pepper Flakes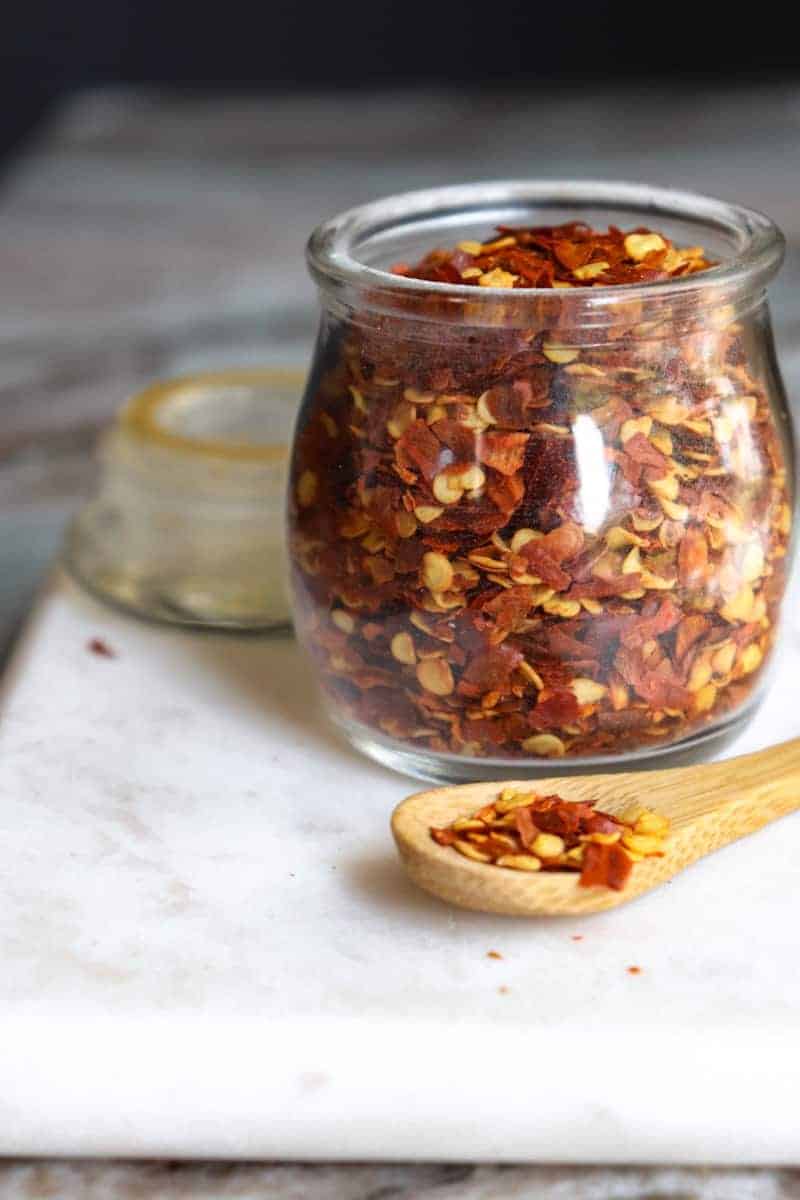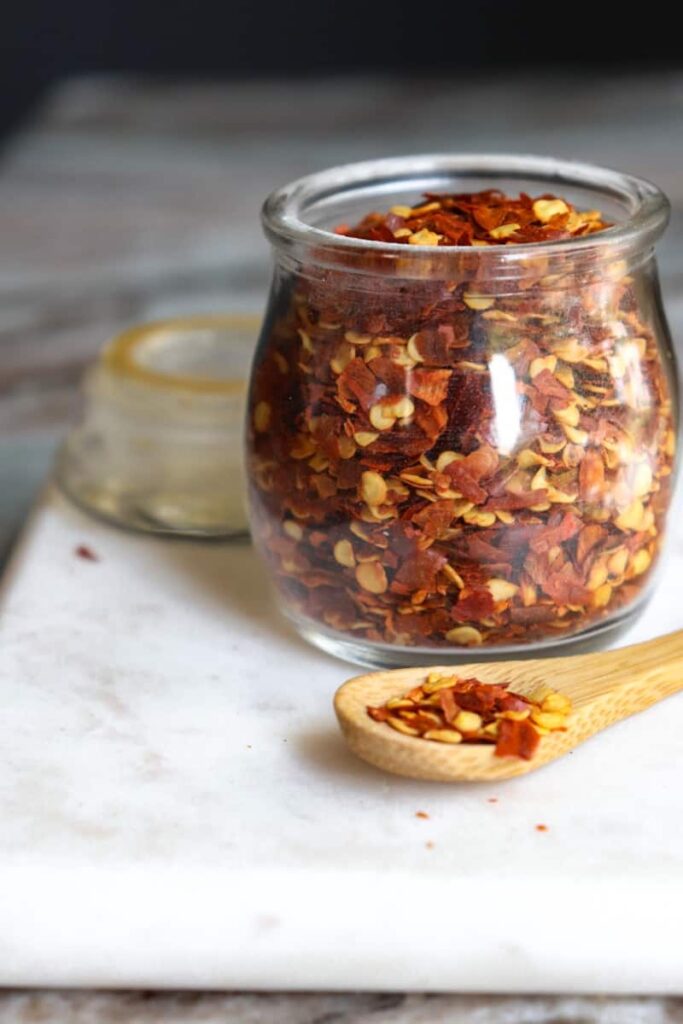 Red pepper flakes are great for more than use topping pizza. They are an awesome way to add dry heat without changing the consistency of the dish. The most common pepper used for making crushed red pepper flakes is cayenne pepper. Both the flesh and the seeds are used, which is what gives it the stronger heat. Try these in your next pasta dish!
Recipes that use red pepper flakes