Inspired by Chick-fil-a's Avocado Lime Ranch Dressing, this versatile, healthier copycat has delicious and fresh ingredients like ripe avocado, lime juice, and herbs and spices. Use it as a dip, dressing, or spread.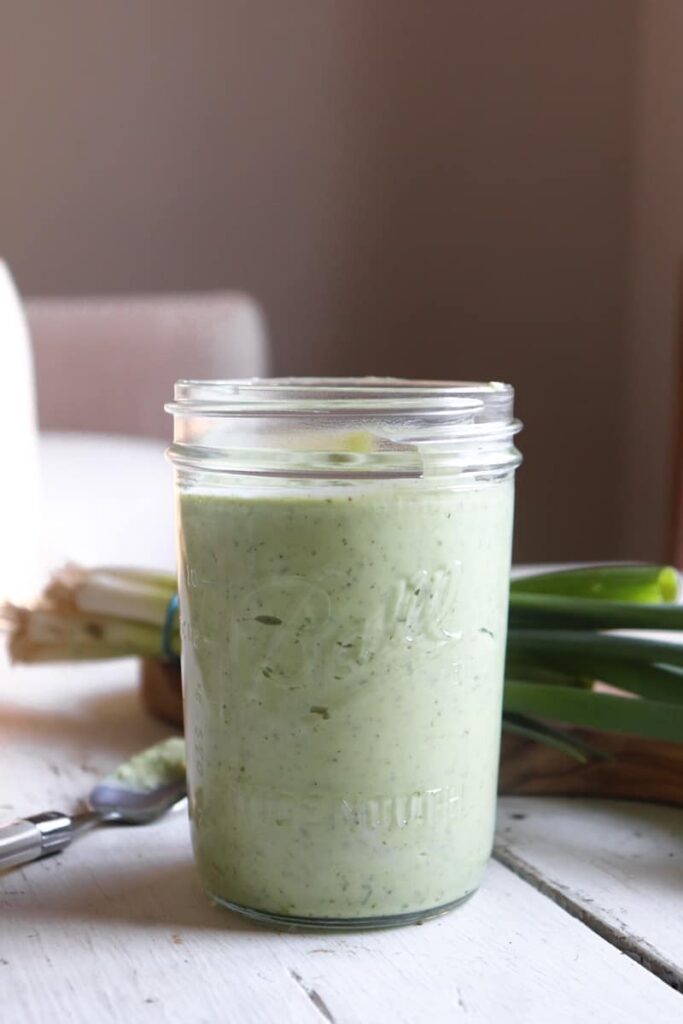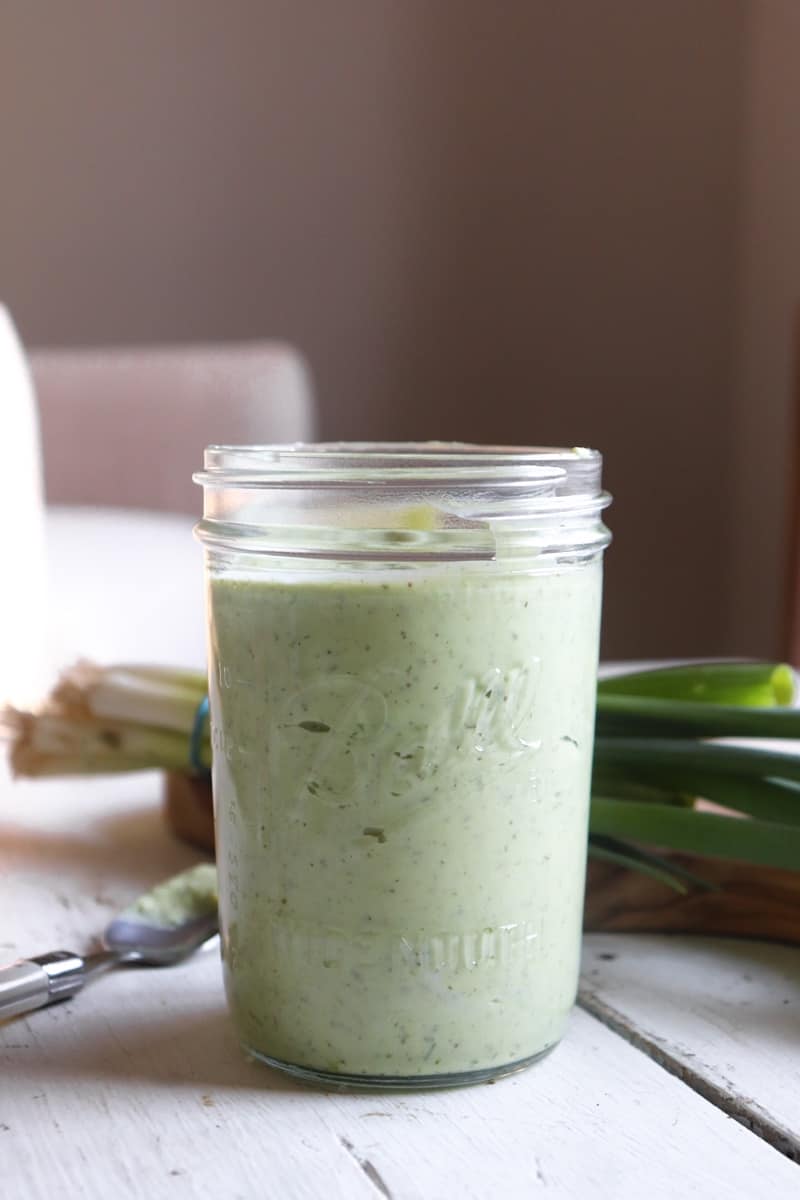 Looking for recipes to use this Chick Fil A Avocado Ranch Dressing with? Try my Red Robin Copycat Ensenada Chicken Platter, pour it over a classic Cobb Salad, or even on top of this delicious Steak Fajita Salad.
Every once in a while I make a recipe that makes me me think "wow, this is GOOD." This is one of those recipes.
I don't know if it's because this Avocado Lime Ranch Dressing tastes like French Onion dip's hip older sister. Or the fact that it can literally moonlight as so many things, a chip dip, a salad dressing, a spread on sandwiches or wraps, on top of tacos, a face mask (ok maybe not a face mask).
This stuff is just plain good on just about anything you can think of. Oh, and it's totally healthy. Avocado, fresh squeezed lime juice, Greek yogurt (or sour cream), spices and herbs, all these delicious ingredients that you and your body will love.
For another copycat ranch recipe, try Copycat Wingstop Ranch!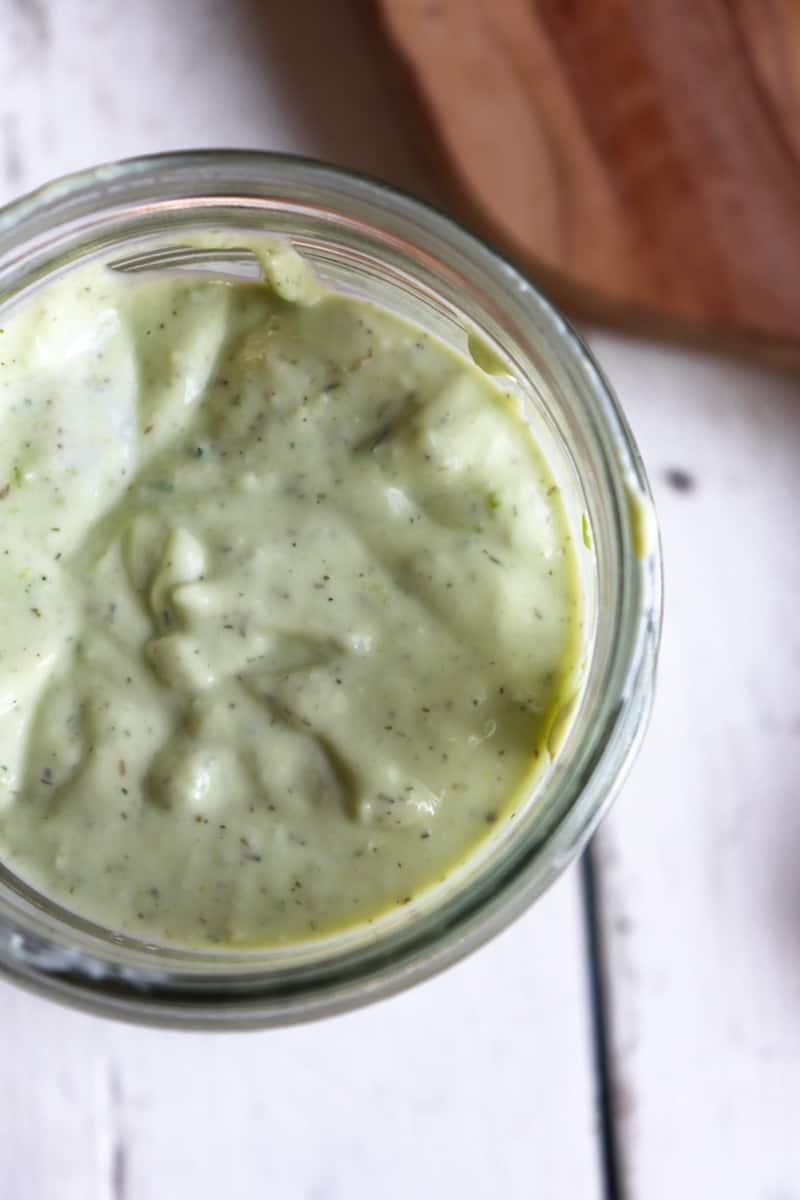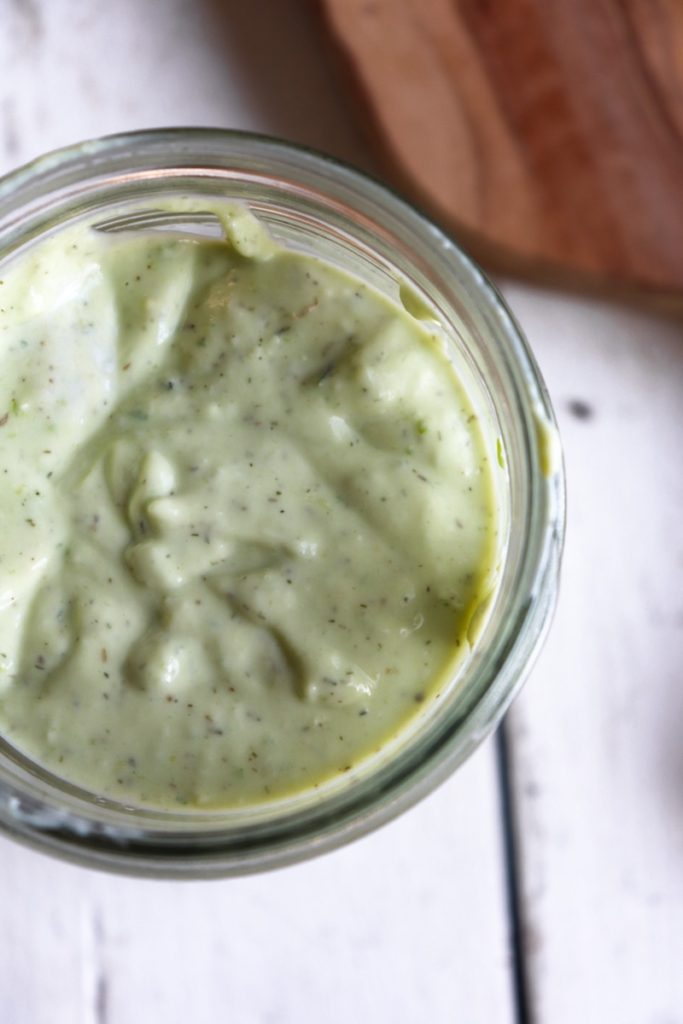 Is this Avocado Ranch lime dressing healthy?

You betcha. There is a similar dressing that Chick Fil A makes, and Marzetti also has one that looks great! All I know, is that any time you make a dressing or dip homemade without any preservatives or additives, it is going to be better for you.
Let's take a look at all the good for you ingredients this dip has in it!
Avocado: Healthy fats
Greek yogurt: Probiotics and protein
Freshly squeezed lime juice: Vit C and antioxidants
Garlic: anti-inflammatory, anti-bacterial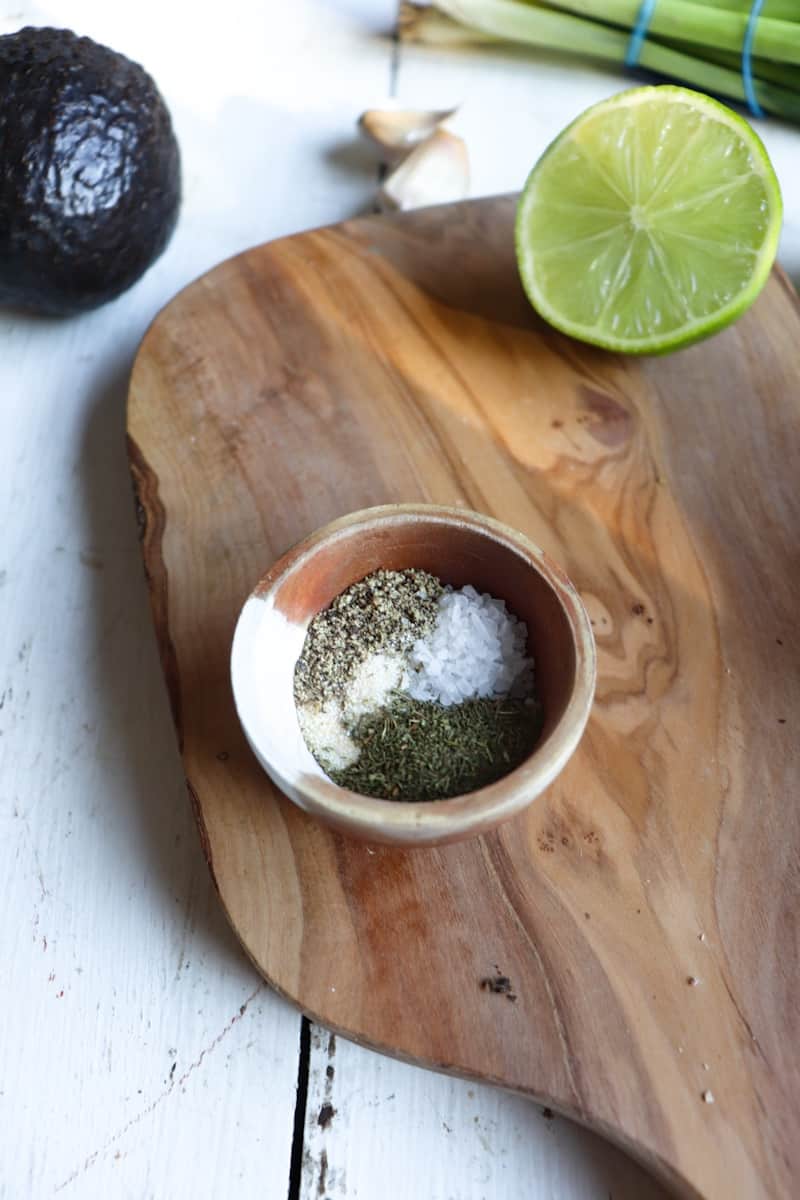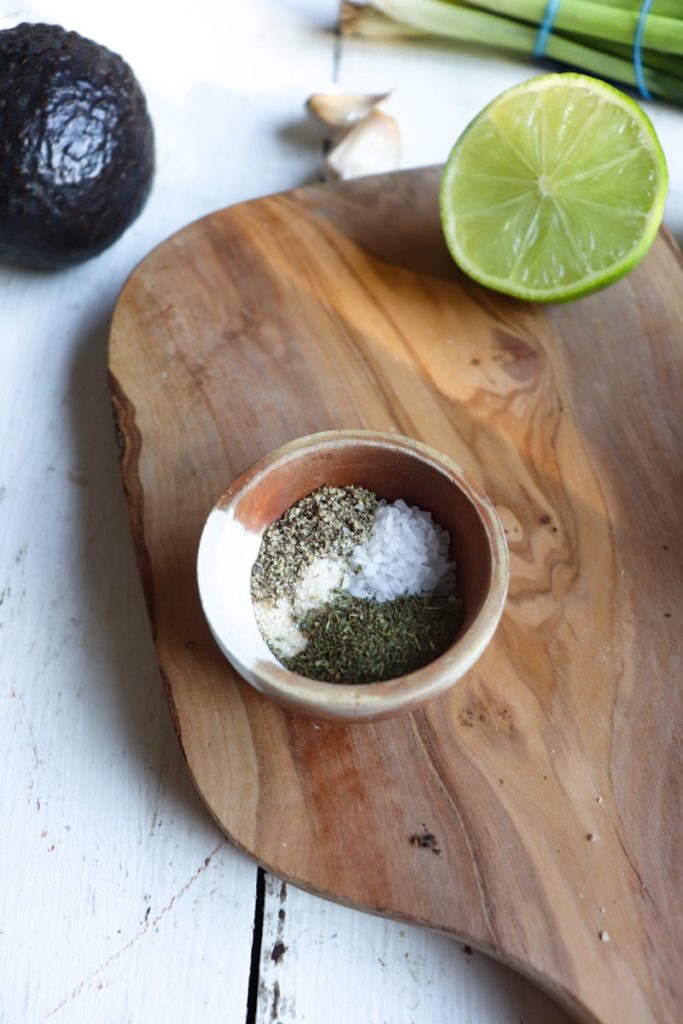 What ingredients do you need for this dressing recipe?
avocado
Greek yogurt or sour cream
buttermilk
garlic
freshly juiced lime
green onions
salt
pepper
dried dill
onion powder
Two things to note. Firstly, I prefer green onions to regular onion or red onion here. The milder flavor works better for this dip.
Additionally, this copycat recipe only calls for 1-2 cloves of garlic, and I advise you stick with that. Normally I see 1 clove of a garlic in a recipe, and my mind says "Ok, so six cloves." BUT-- in this case, because it is raw, anymore than 2 will be very strong and perhaps overpowering.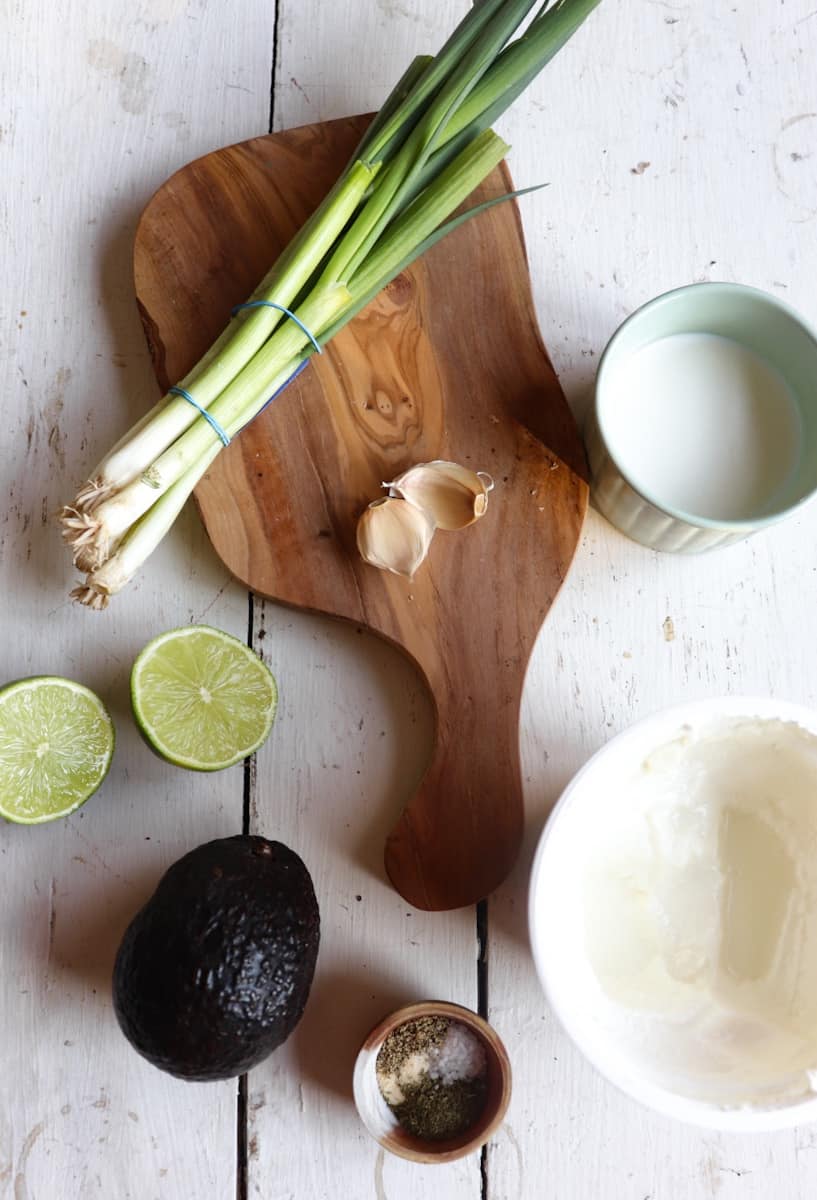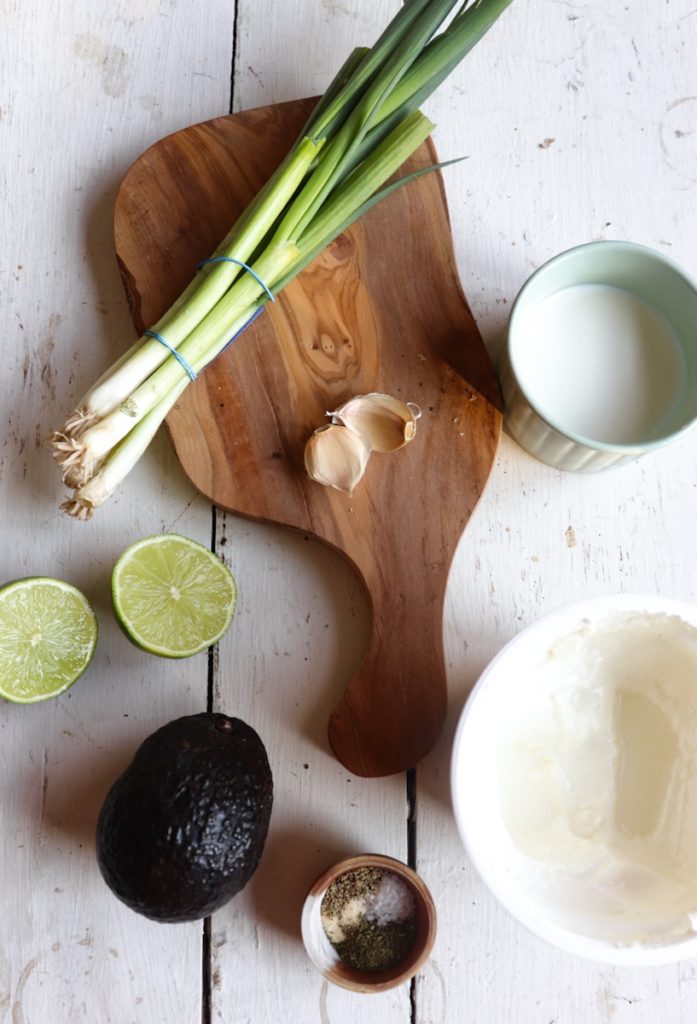 How to make avocado lime ranch at home
It's SO easy, you just need a blender or a food processor.
Simply add all ingredients, and pulse until smooth.
This process can be done by hand as well, but you will have to dice up the ingredients finely and then use a whisk or spoon to combine them. I find a blender makes the process so easy.
Do you have to use buttermilk?
I suppose not, but I really love the tang it adds.
Let me let you in on a little secret. I haven't used store bought buttermilk in years. Once I learned how to make buttermilk myself, I always have done it that way. I'm sure it's not quite the same, but I don't like to waste and I don't use buttermilk every week. So I would rather just have a hack to be able to make it in a pinch.
How do you make buttermilk at home?
Simple. Milk and vinegar (or lemon juice). 1 cup of milk to 1 tsp. of the acidic ingredient, either lemon juice or vinegar. Let it sit for 5-10 minutes to thicken and get the right flavor. And there you go! Homemade buttermilk.
Ways to serve Avocado Lime Ranch Dressing
As a salad dressing. Keep it traditional and serve this dressing like Chick Fil A does, as a salad dressing. I think it would be awesome on top of this Chopped Chicken Cobb Salad.
As a dip. This was a surprise to me, but this avocado ranch is KILLER as a dip. Try it will cut veggies or go my route and eat it will salty potato chips.
As a sauce. Use this as a finishing sauce for fresh tacos, burgers, Classic Chicken Enchiladas, or these Mexican Stuffed Sweet Potatoes.
Storage
Store finished ranch dressing in an airtight container in the fridge for up to 4-5 days.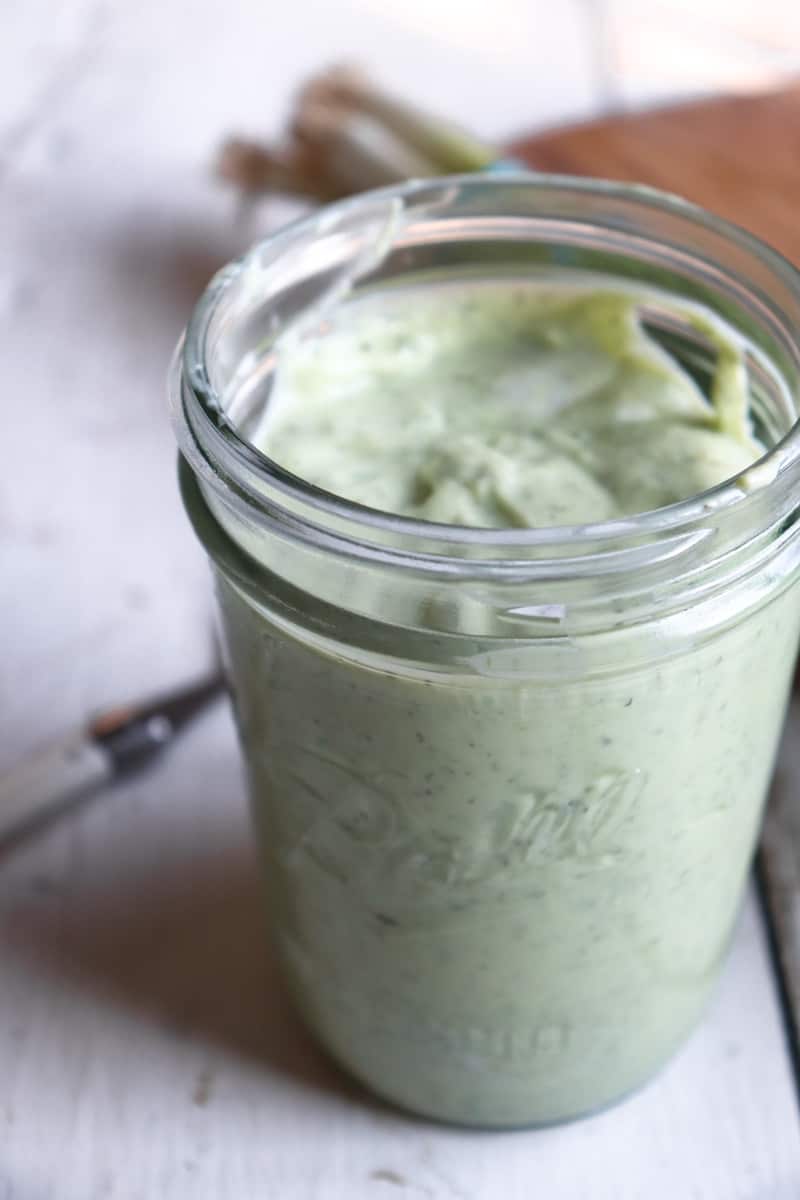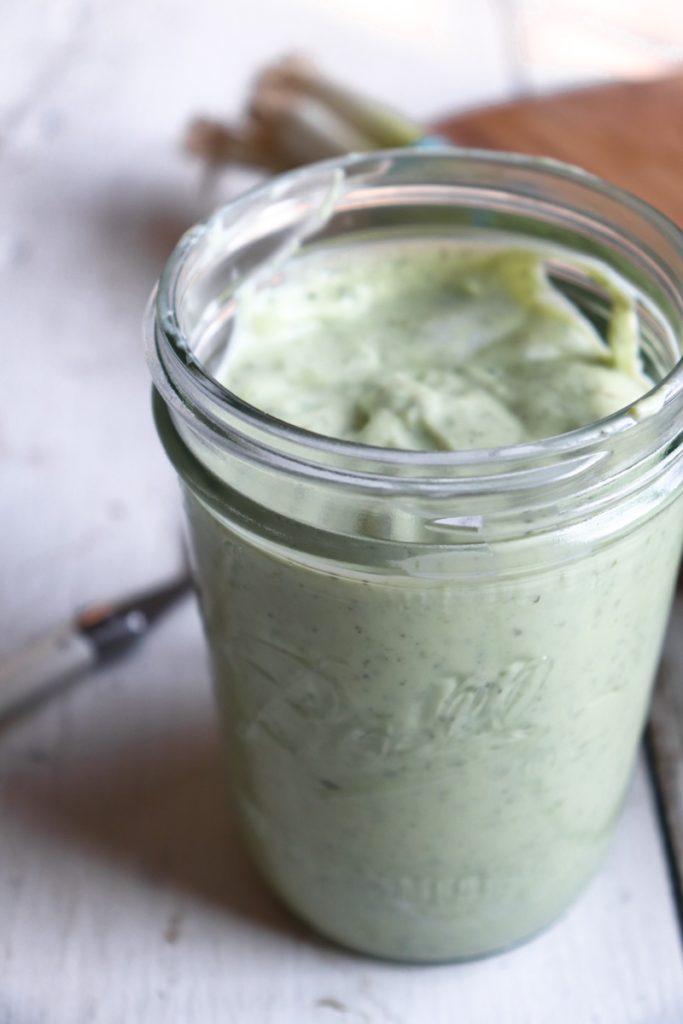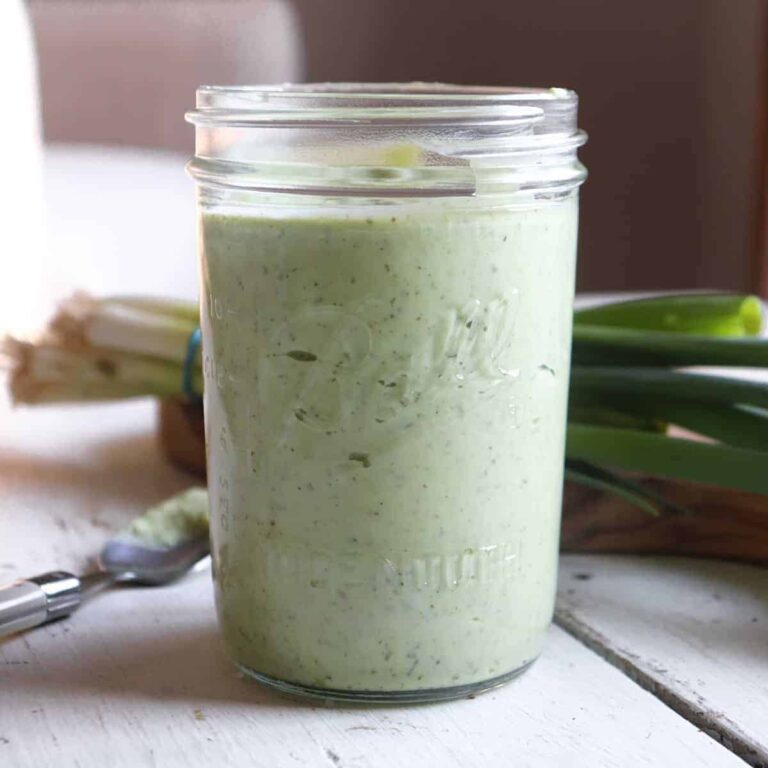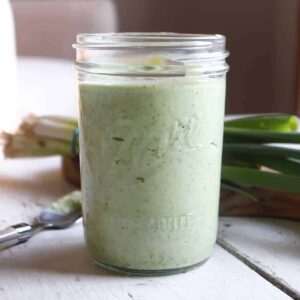 Avocado Lime Ranch Dressing
Inspired by Chick-fil-a's Avocado Lime Ranch Dressing, this versatile dip has delicious, fresh ingredients like avocado, lime juice, and herbs and spices.
Ingredients
1

ripe avocado

½

cup

Greek yogurt or sour cream

½

cup

buttermilk

1-2

cloves

garlic

1

lime

juiced

4

green onions

½

tsp.

salt

½

teaspoon

pepper

½

tsp.

dried dill

½

tsp.

onion powder
Instructions
In a blender or a food processor, add all ingredients and pulse until very smooth.

Serve immediately or put in an airtight container and refrigerate for up to 3 days.
Notes
If you don't have a food processor or a blender, you can chop everything very fine and mix with a spoon or a whisk.
Nutrition
Serving:
1
g
Calories:
63
kcal
Carbohydrates:
5
g
Protein:
3
g
Fat:
4
g
Saturated Fat:
1
g
Polyunsaturated Fat:
3
g
Cholesterol:
2
mg
Sodium:
183
mg
Fiber:
2
g
Sugar:
2
g