One of my favorite uses for the Instant Pot is taking large pieces of meat and making them ultra tender.
Although the crockpot works well for this too, the Instant Pot gets the job done much quicker.
I also love that you can do everything in one. Sautéing the meat before adding the liquid really gives it a nice sear and flavor. This function isn't available on most crockpots and requires dirtying another pan.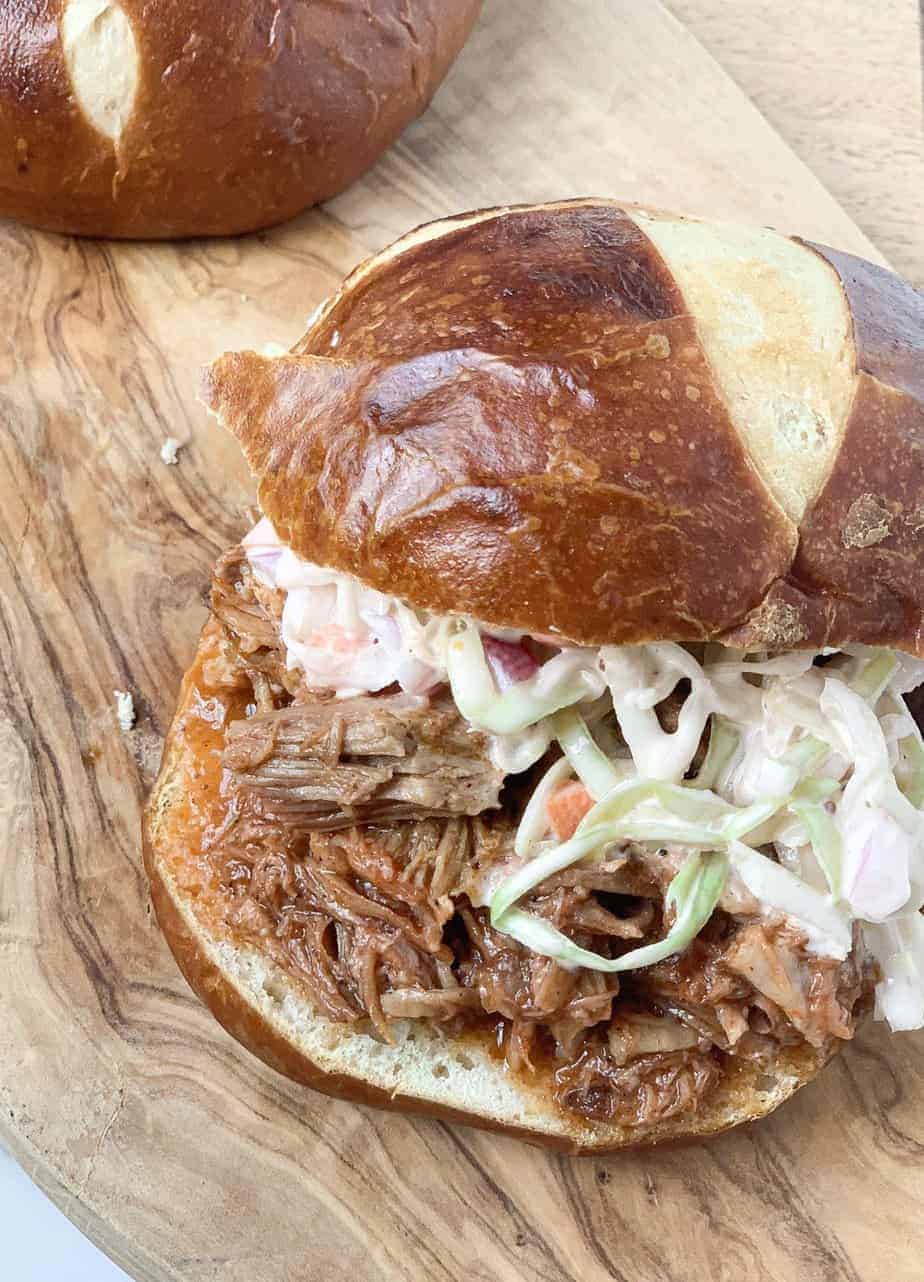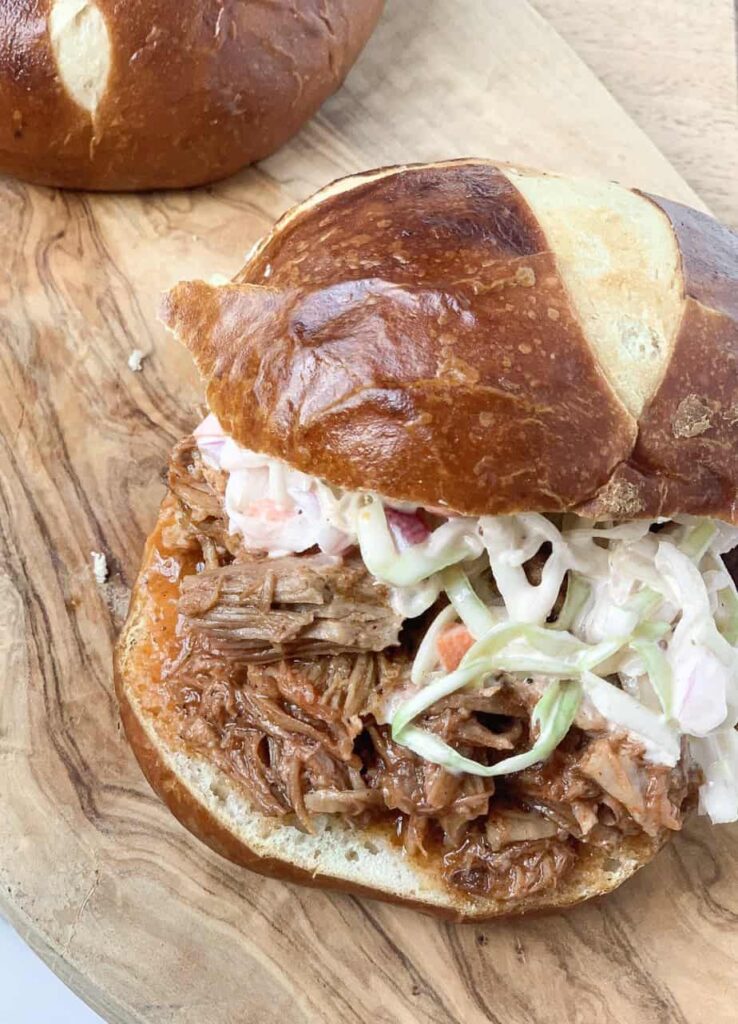 The Instant Pot is a multi-tasker's best friend. As soon as I get everything in there and close the lid, I know that the machine is working all of its magic and I don't have to think-or stir- until it's all done!
I'm free to clean the kitchen, get a load of laundry in, or sit on the couch and read.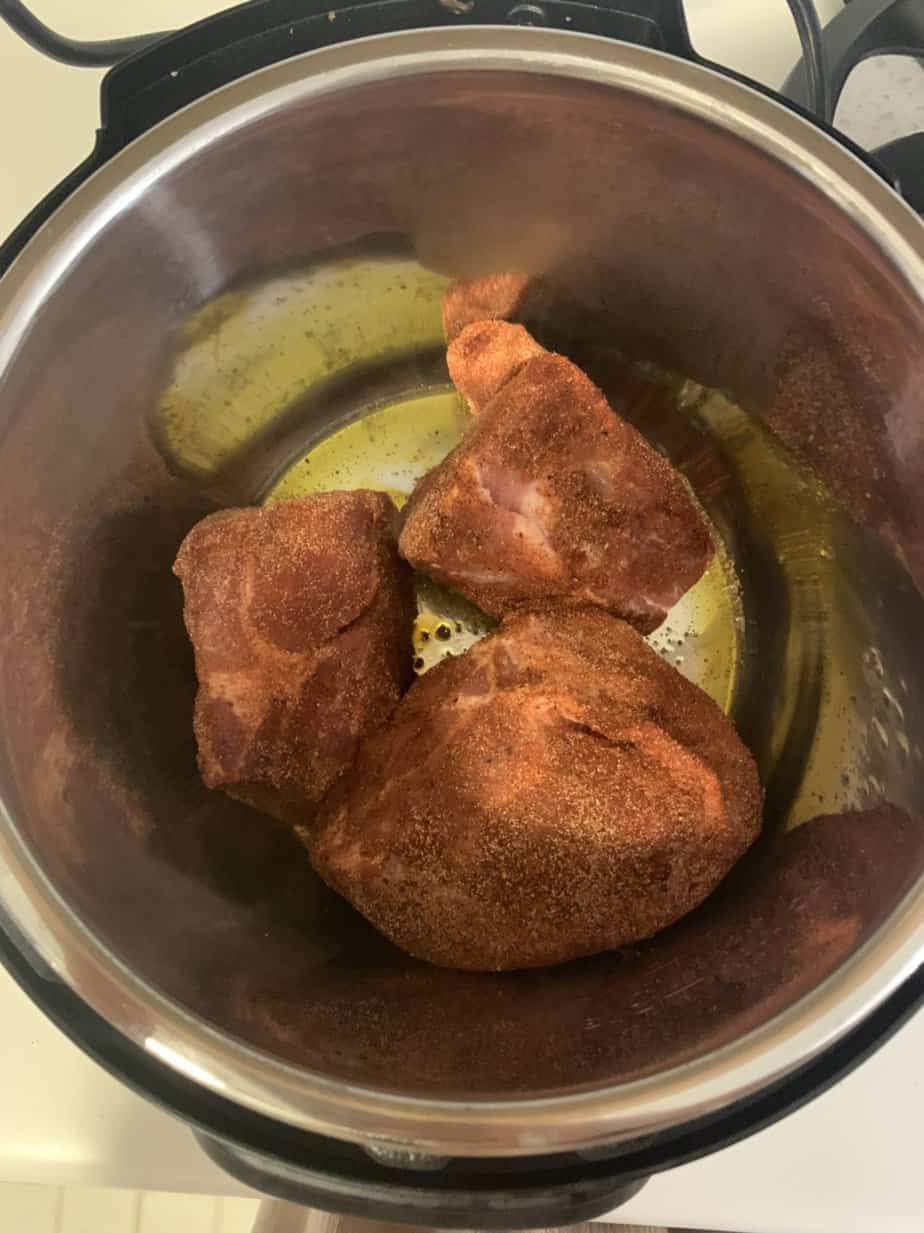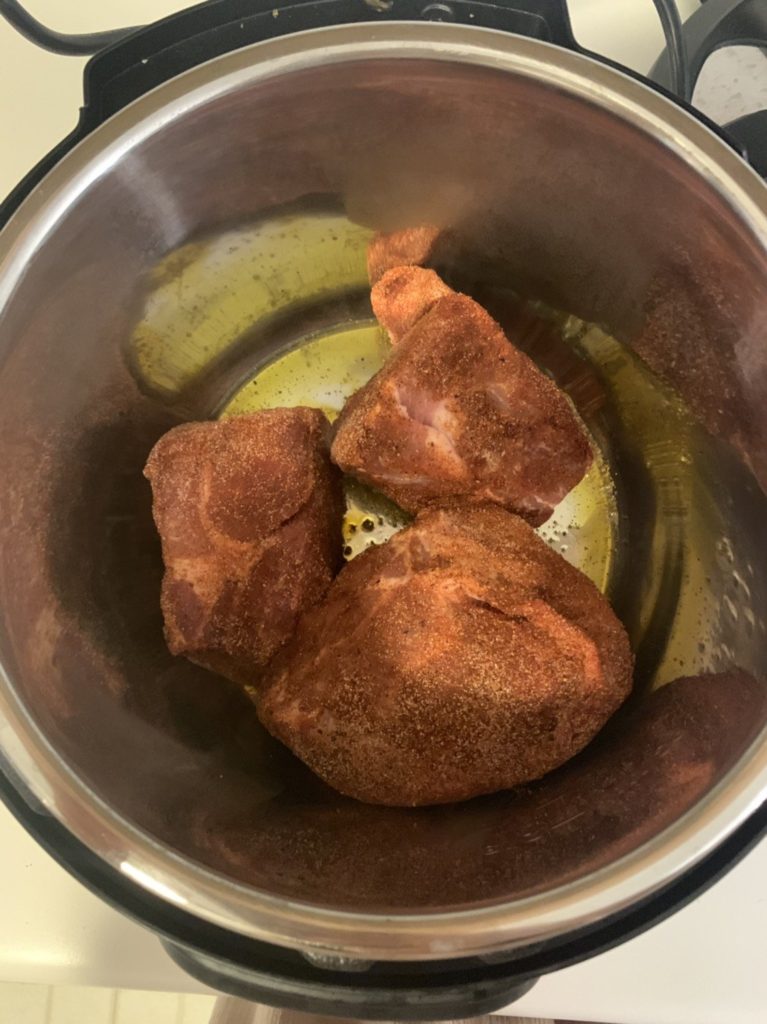 For this recipe, I start by cutting up the meat into more manageable hunks-- this creates more surface area, which means more of the meat will get browned during the first step.
Then I simply add the rest of the ingredients and set the pot to High Pressure. No chopping required!
We served this pulled pork with barbecue sauce, but the base recipe is very versatile and could easily be adapted for tacos or other dishes.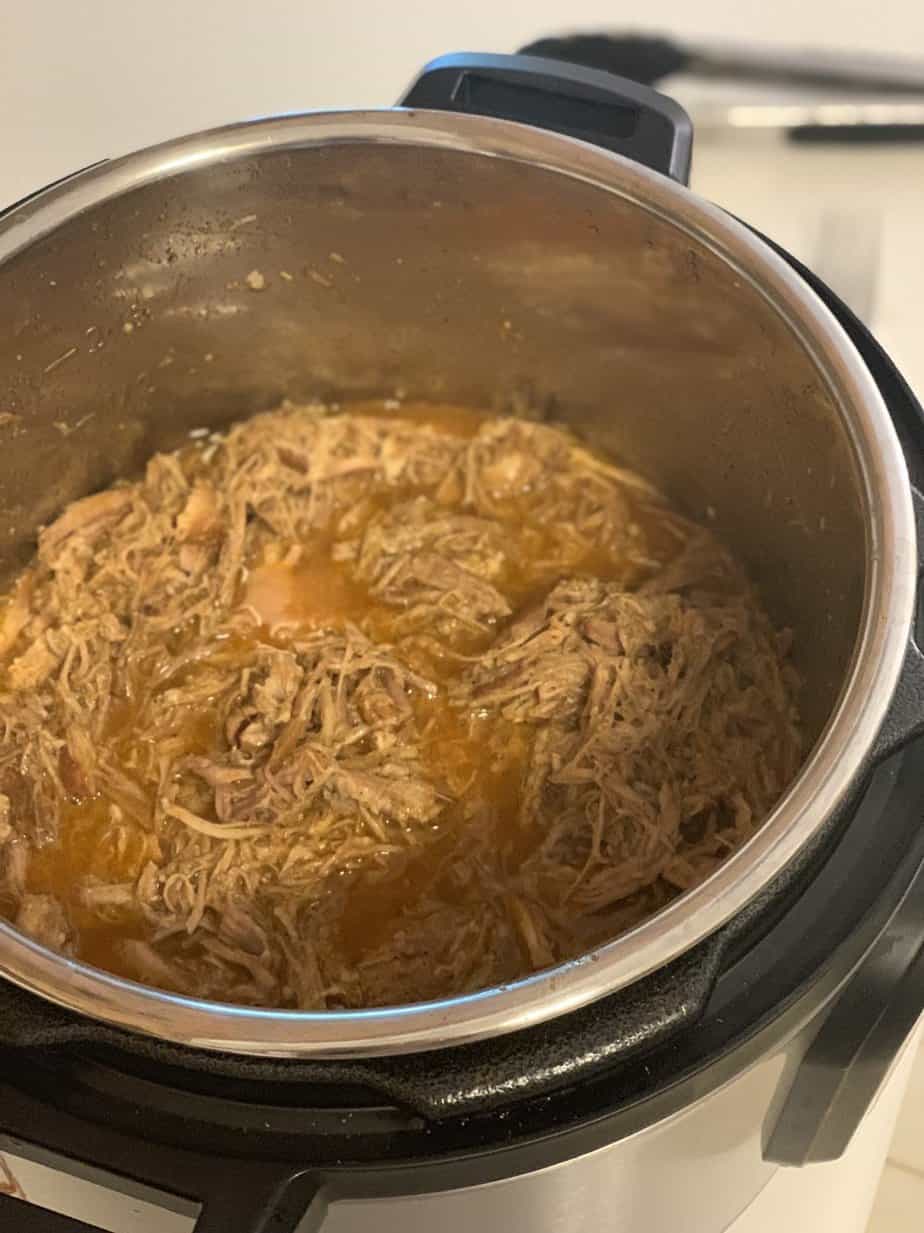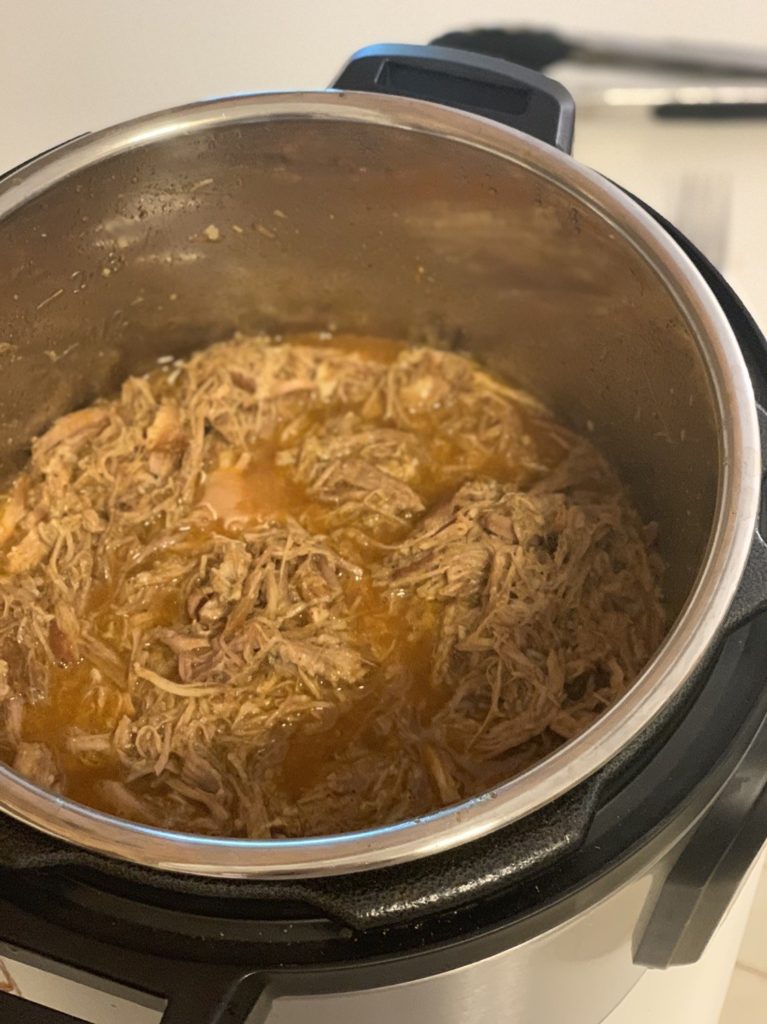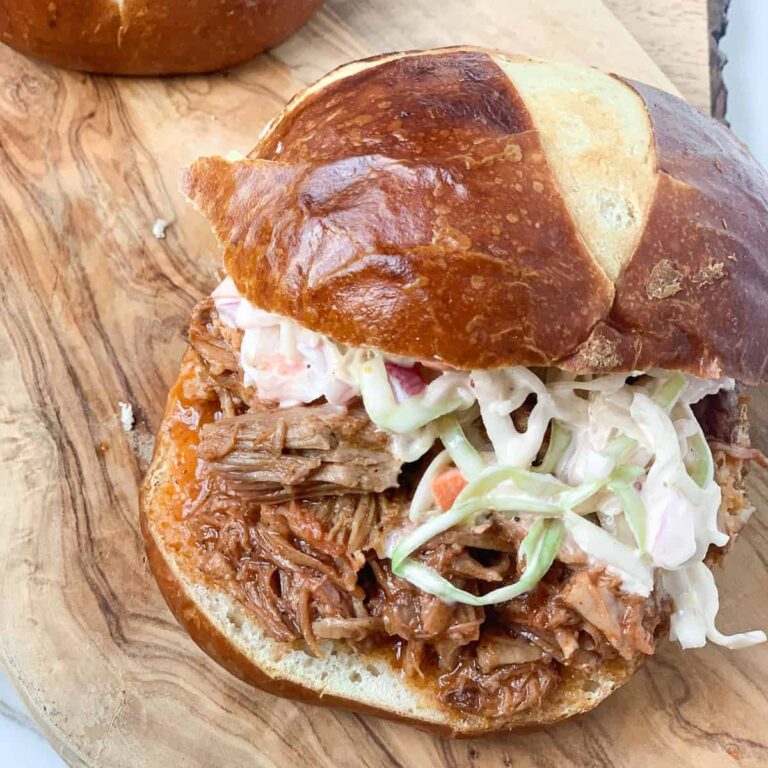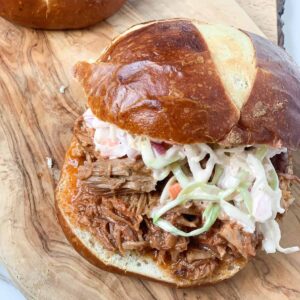 Instant Pot Pulled Pork
Ingredients
1

4 lb.

pork shoulder

1

tbsp.

cayenne

1

tbsp.

smoked paprika

1

tbsp.

onion powder

1

tbsp.

garlic powder

1

tsp.

salt

1

tsp.

pepper

2

tbsp.

olive oil

1

tbsp.

Worcestershire sauce

1

cup

chicken stock
Instructions
In a small bowl, combine spices (cayenne, paprika, salt, pepper, onion powder and garlic powder), and set aside.

Cut up pork shoulder in 5-6 pieces that are approximately the same size. Use your hands to coat meat with the spice mixture. Be sure to wash your hands well, especially before touching your eyes or face!

Turn on Instant Pot's saute function and add once tablespoon of olive oil. Once oil is hot, add in half of the pork pieces and brown on all sides, this should take about 10 minutes. Remove first batch, add second half of the oil, and repeat with the second half of the pork.

Turn off Instant Pot. With all of the pork in the pot, add chicken stock and Worcestershire sauce. Close the lid and cook on High Pressure for 55 minutes. Allow to natural release, which will add about another 20 minutes to the end of the cooking process.

Use forks to shred pork and serve with your favorite barbecue sauce!