Roasting asparagus brings out a wonderful flavor in the vegetable, the tips taste like popcorn to me! It's infinitely better than boiled. I grind on liberal amounts of pepper and a good sprinkling of salt.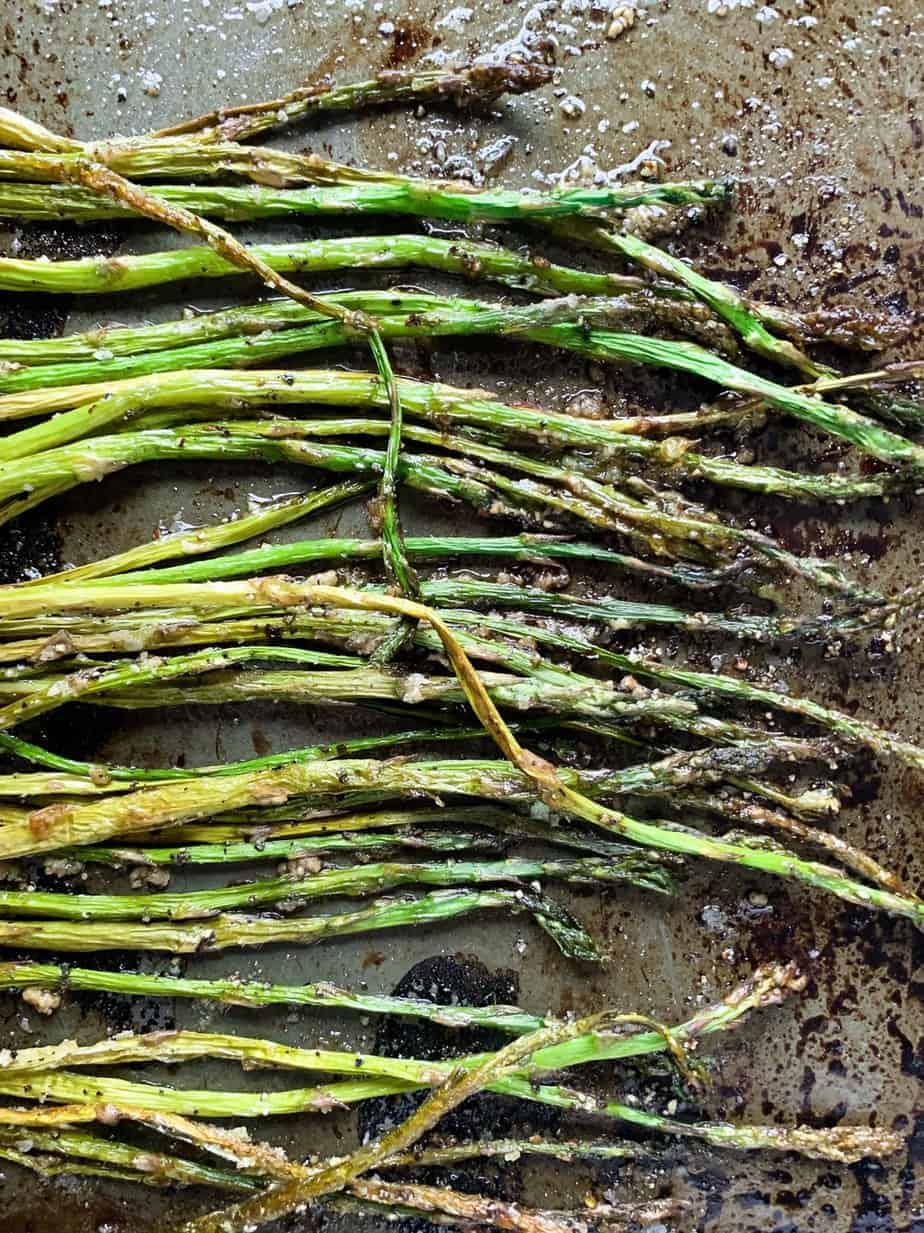 This asparagus is so simple, it hardly counts as a recipe. But it's also so delicious, I had to share it.
Either skinny or thick asparagus can be used, most people have a preference. Go with whatever yours is. Just note, I used skinny, so you may have to adjust your cooking time for wider asparagus.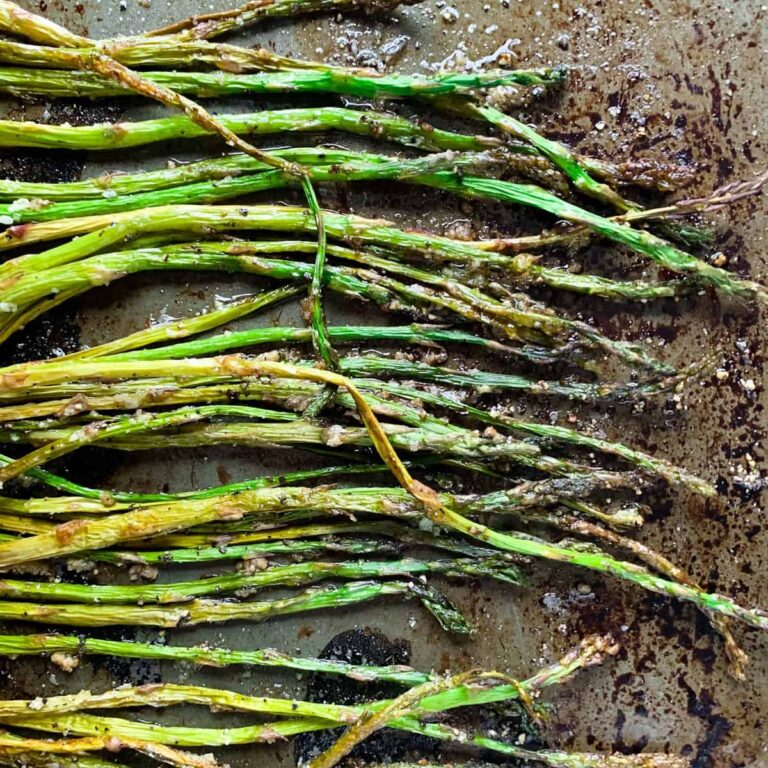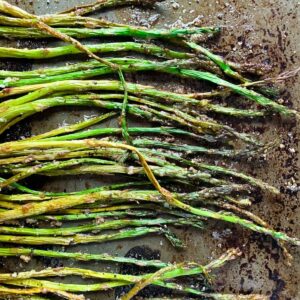 Crispy, Peppery Roasted Asparagus
Ingredients
1

bunch

fresh asparagus

1

tbsp.

olive oil

salt and pepper

lots of it
Instructions
Preheat oven to 425 degrees. 

Snap off the ends of asparagus and place on a baking sheet. Pour olive oil across top, along with salt and pepper. Toss to coat.