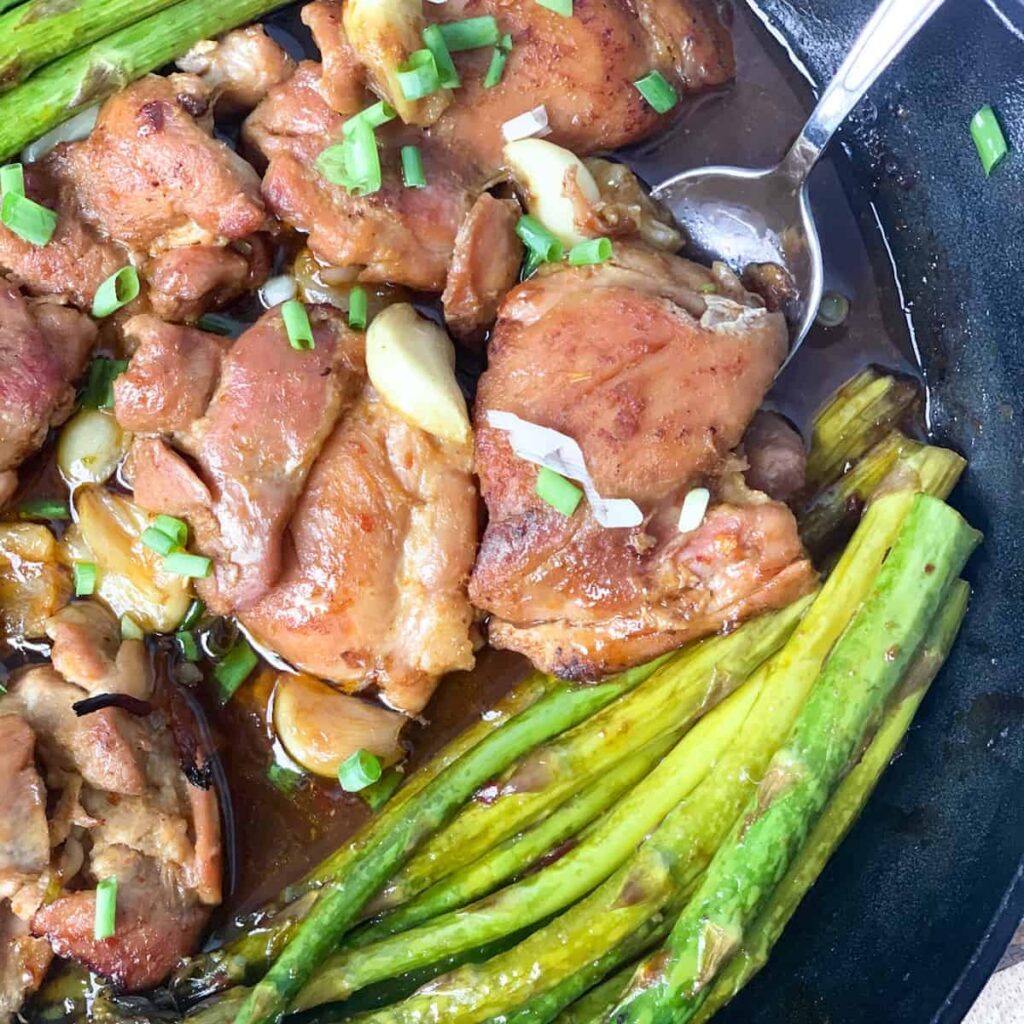 I always use a lot of garlic when cooking, but this is a new record even for me. It's one of my favorite things I have ever made.
The flavor on this is so rich-- but it's very easy to put together. The roasted garlic just melts in your mouth.
This recipe proves that you can eat well on a budget! The organic chicken thighs were 2.49 for a little over a pound. Asparagus is in season, so a huge bunch was only 1.99. Garlic is always cheap, and the rest of the ingredients are pantry staples. Add rice on the side of this, and you could feed a family of four for around 6-7 dollars!
Michael and I were discussing, and this recipe would be perfect to serve for a special occasion like Valentine's Day or an anniversary. It is not difficult to make, but it definitely feels special. As an added bonus, because it calls for chicken thighs, there is a much lower chance for the meat to dry out.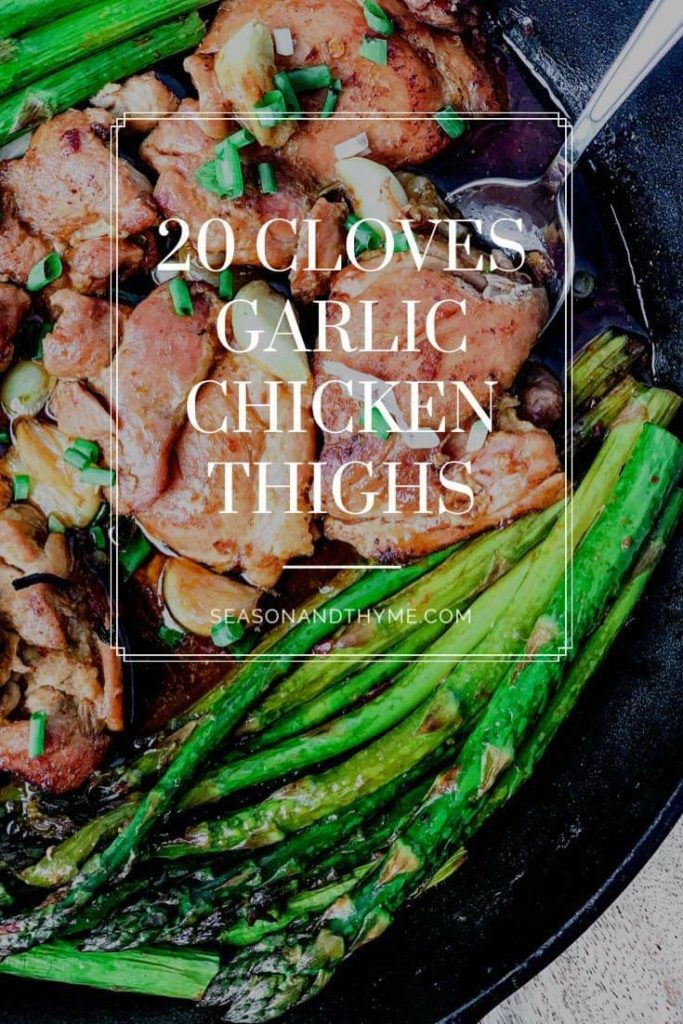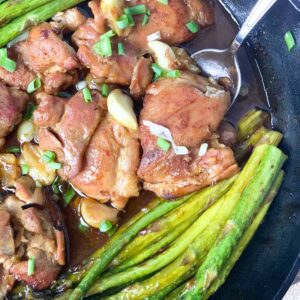 20 Cloves Chicken
Ingredients  
1-2

lbs.

boneless skinless chicken thighs

2

tablespoon

butter

1

tablespoon

sesame oil

20

garlic cloves

2

tablespoon

honey

¼

cup

soy sauce

2

tablespoon

chili paste

1

bunch

asparagus

ends trimmed
Instructions 
Preheat oven to 375 degrees.

In a cast iron skillet, add butter and sesame oil on a medium heat until butter has melted. Add in chicken thighs and cook until each side is nicely browned (about 5 minutes on each side).

While the chicken is cooking, peel all of your garlic but leave it whole.

Add garlic to skillet with browned chicken.

In a small bowl, stir together honey, chili paste, and soy sauce.

Place trimmed asparagus alongside the chicken thighs, and pour sauce over top.

Carefully transfer skillet, uncovered, to the preheated oven.

Let cook for 30 minutes. At the 15 minute mark, remove from oven and spoon the sauce that's collected around the chicken over top to ensure everything stays moist.