Try this Balsamic Sautéed Kale with Mushrooms the next time you want to mix up the way you prepare your greens. Easy to prepare, with just a few ingredients, this works great as a salad or side dish! Onions and mushrooms add a richer flavor to the greens, and the balsamic vinegar adds sweetness and an acidic bite!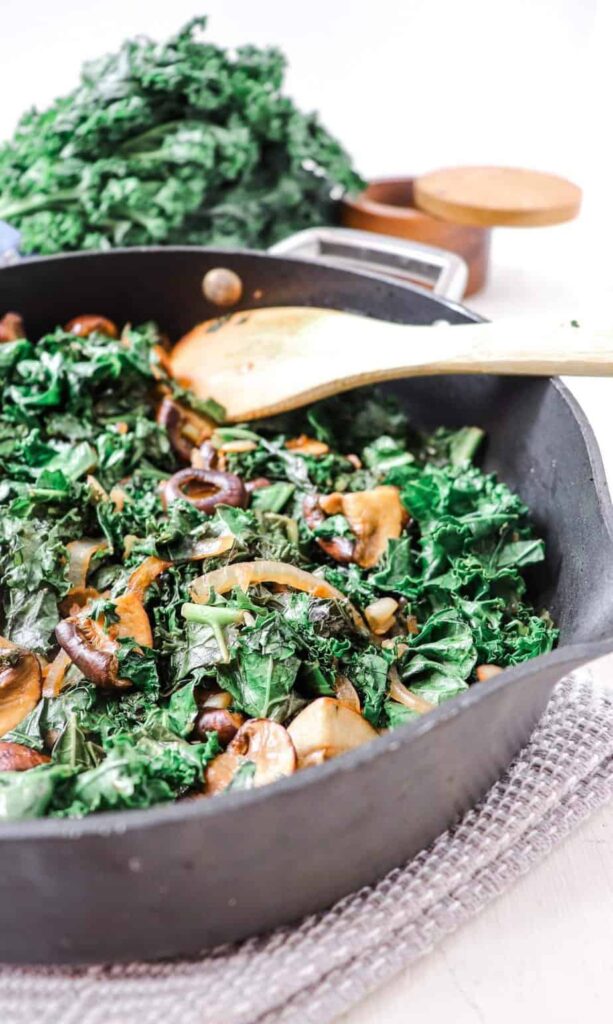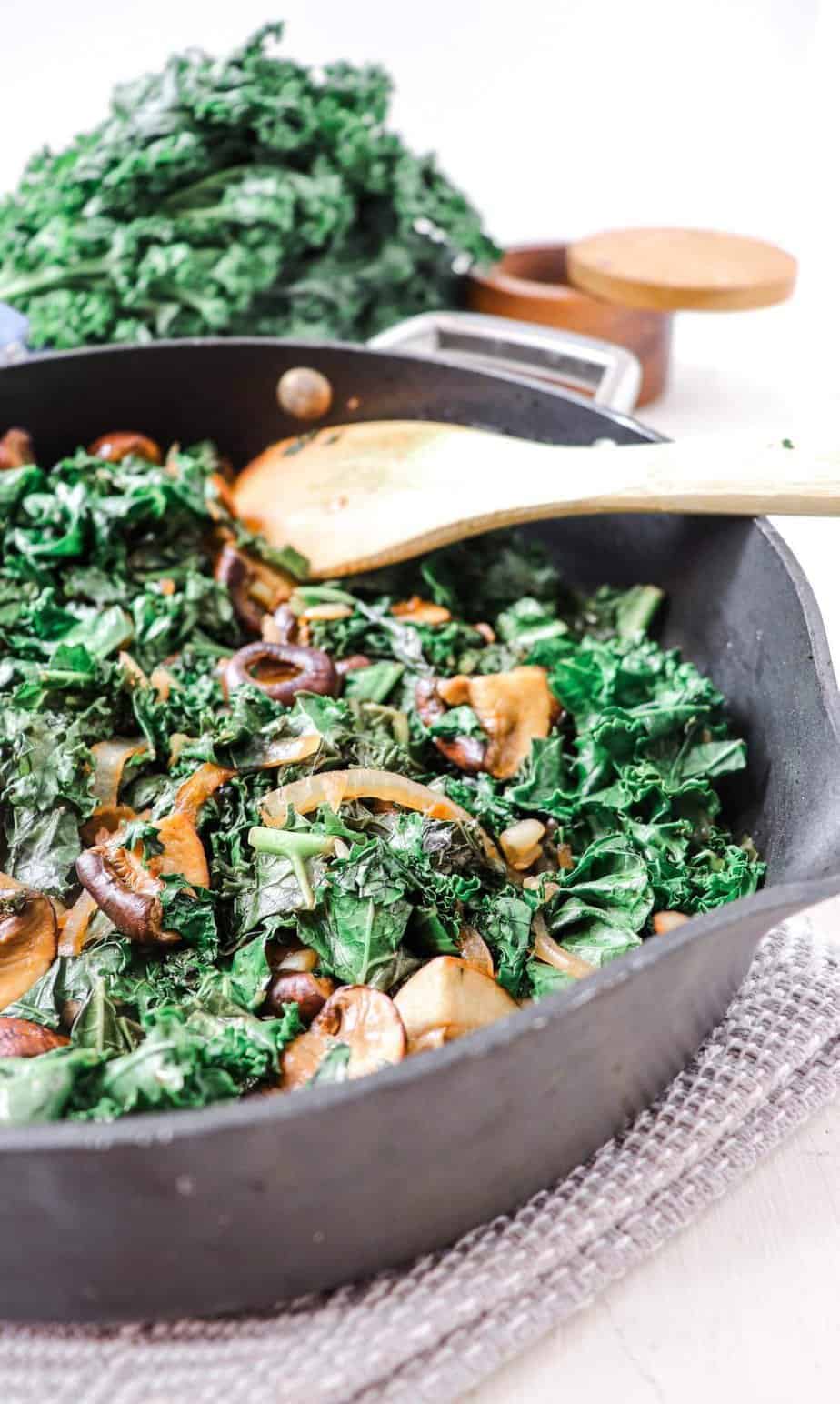 I always like to know what I am putting in my body, and what benefits it has. (Unless it's a Taco Bell Crunch Wrap, then I just want to enjoy that in peace). But when I'm eating fruits and vegetables, I love researching their benefits and knowing the good that they are doing me!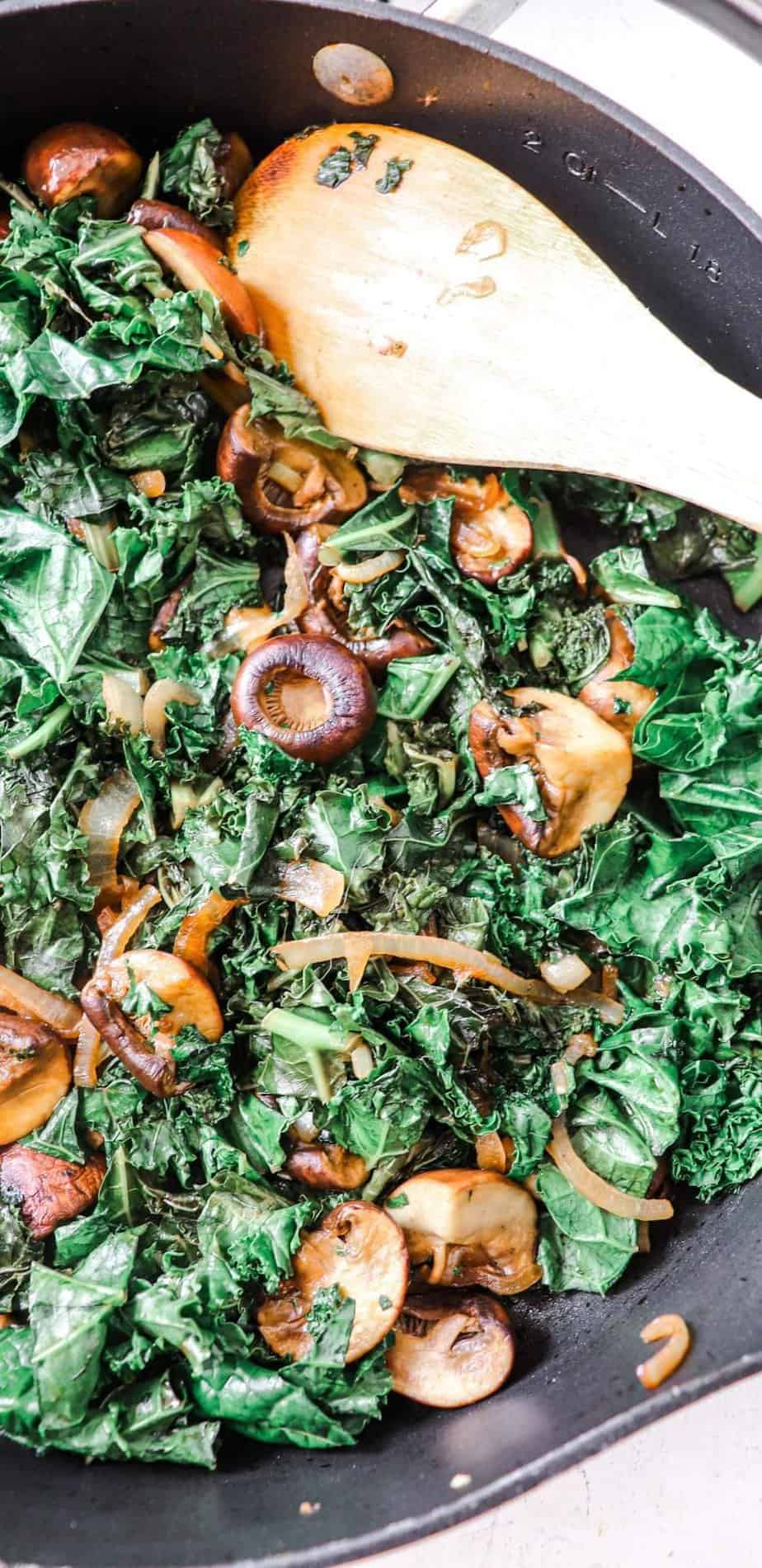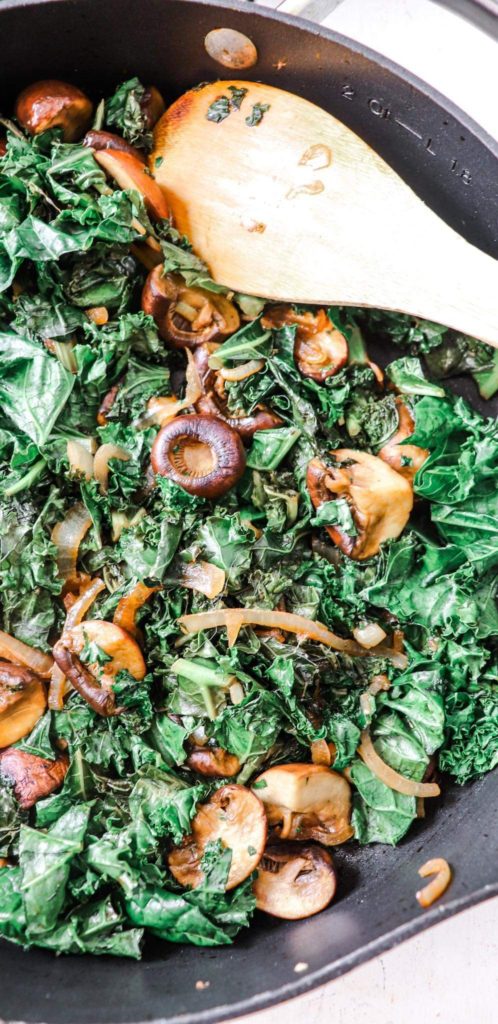 What makes kale so good for you?
We all know that kale is good for us. When it became the "it" vegetable several years ago, we began seeing it everywhere, in salads, smoothies, soups-- wherever people could fit it!
Now that has calmed down some, but kale remains as full of health as ever.
Kale is rich in vitamins A, K, and C. It even has calcium!
Kale is low in calories but has fiber and protein, which can help you to feel full.
Try it next in this Kale Caesar Salad.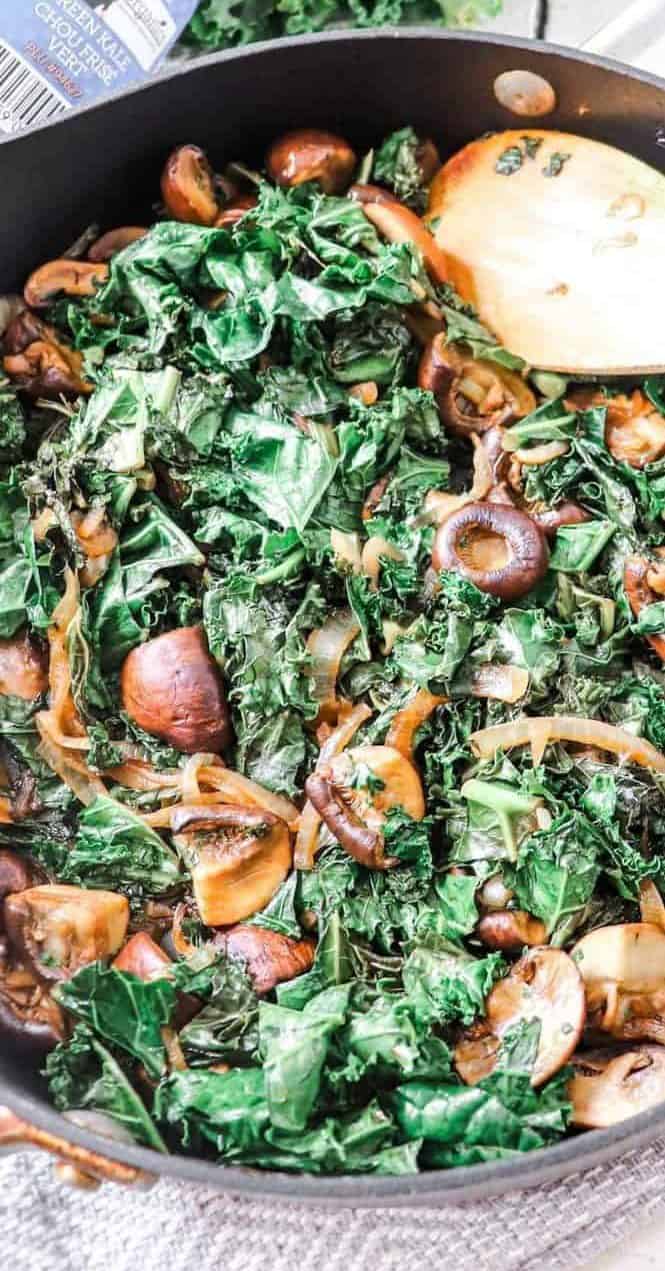 It is also a cruciferous vegetable, in the same family as cabbage and broccoli. Cruciferous vegetables are thought to have cancer-fighting properties!
How do you prepare sautéed kale?
Sautéed kale can be prepared as simply as tossing it in a pan with olive oil and salt and pepper and letting the green wilt a bit.
This recipe takes the flavor up a notch by adding in mushrooms and onions. You could even try replacing the onion with a large shallot for a more subtle flavor!
Start the mushrooms and onions first, and let them cook down a little before you add in the kale. Once the onions have become translucent and the mushrooms have released their liquid, you're good to go. Although kale is more sturdy than spinach, it still only takes a few minutes to wilt.
This sautéed kale would be great on its own, or paired with steak and potatoes for a well-rounded dinner!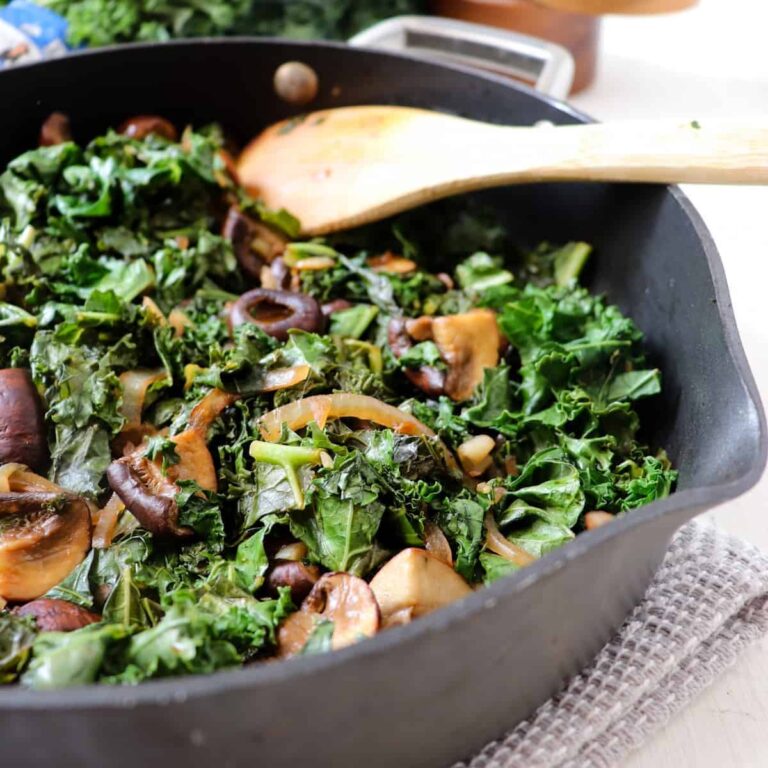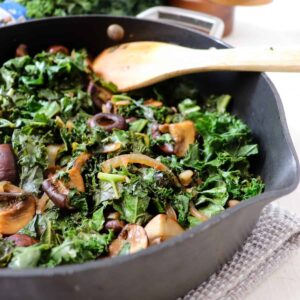 Balsamic Sautéed Kale
Learn how to spice up your vegetables with this balsamic sautéed kale. It's a perfect way to bring this superfood into your diet in a new way.
Ingredients
1

tbs.

olive oil

1 8

oz.

package of cremini mushrooms

1

small onion

or large shallot

½

tsp.

salt

1

bunch kale

roughly chopped

2

tbs.

balsamic vinegar
Instructions
In a large sauté pan, heat olive oil on medium heat.

Thinly slice onions and quarter mushrooms, and add them to the pan along with salt.

Sauté until onions are translucent and mushrooms have released their liquid.

Add in chopped kale, and sauté for 1-2 minutes, until it starts to cook down.

Add balsamic vinegar, and stir to coat. Let cook for another 1-2 minutes.

Remove from heat and serve.
Nutrition
Serving:
1
g
Calories:
78
kcal
Carbohydrates:
10
g
Protein:
3
g
Fat:
4
g
Saturated Fat:
1
g
Polyunsaturated Fat:
3
g
Sodium:
310
mg
Fiber:
2
g
Sugar:
4
g