Sweet and tangy, homemade applesauce with no sugar added is a delight all year round, and the perfect fall treat!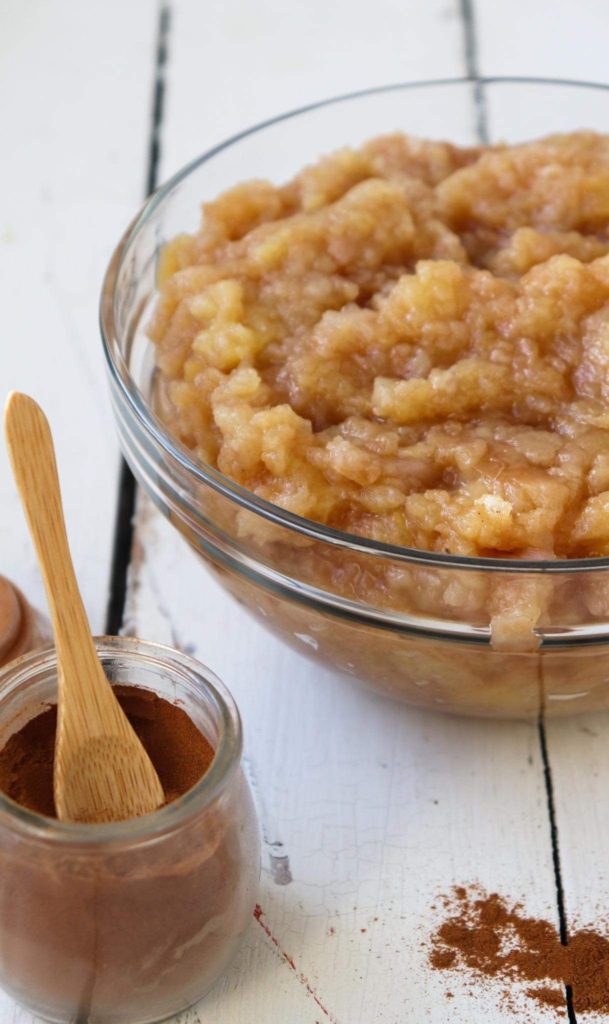 Maybe you're like me and you visited the apple orchard this year-- and had more than your share of apples to eat.
Homemade applesauce is the perfect way to use up lots of fresh apples. Similar to baking with bananas, you can even use apples that are a little past their prime. While they may not be good for eating out of hand, they will work just fine for sauce.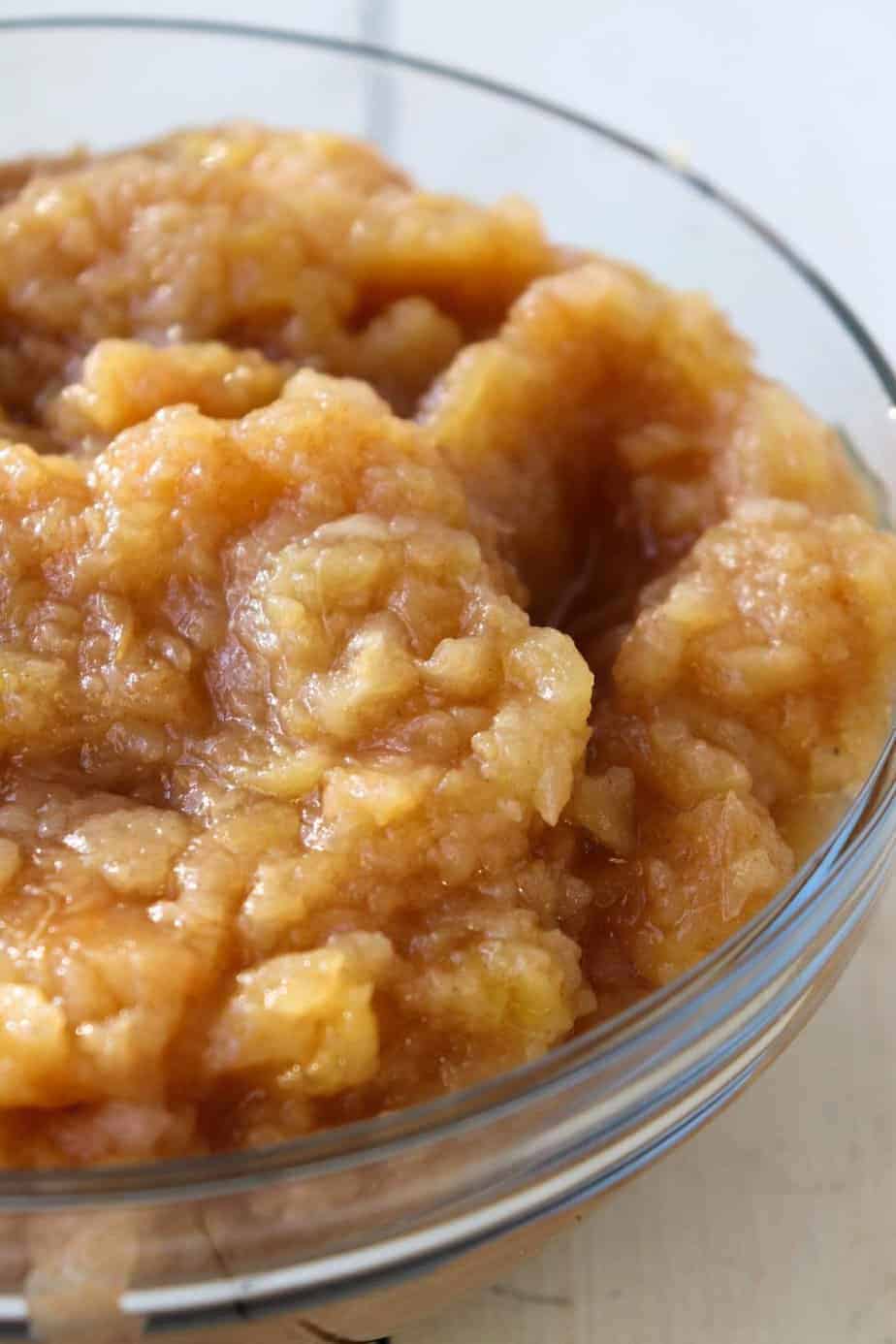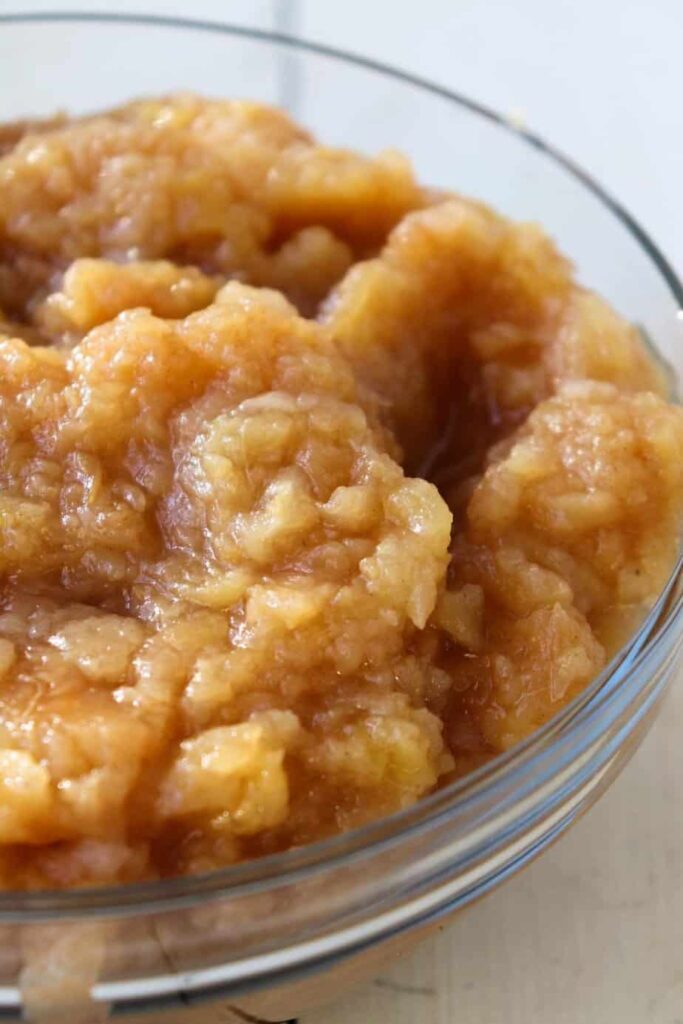 You may see other applesauce recipes that add sugar, and you can if you would like! Depending on the time of year and apple variety, the apples will probably be sweet enough without it.
One tip-- Do not underestimate the time it will take to peel all the apples! that's the hardest part of making homemade applesauce. It's not difficult, just time consuming. Try pulling up an episode of your favorite tv show or calling up a friend and you will get it done in no time.
How do you mash applesauce?
A potato masher! As long as the apples are soft enough, this works great. The more you mash-- the thinner your sauce.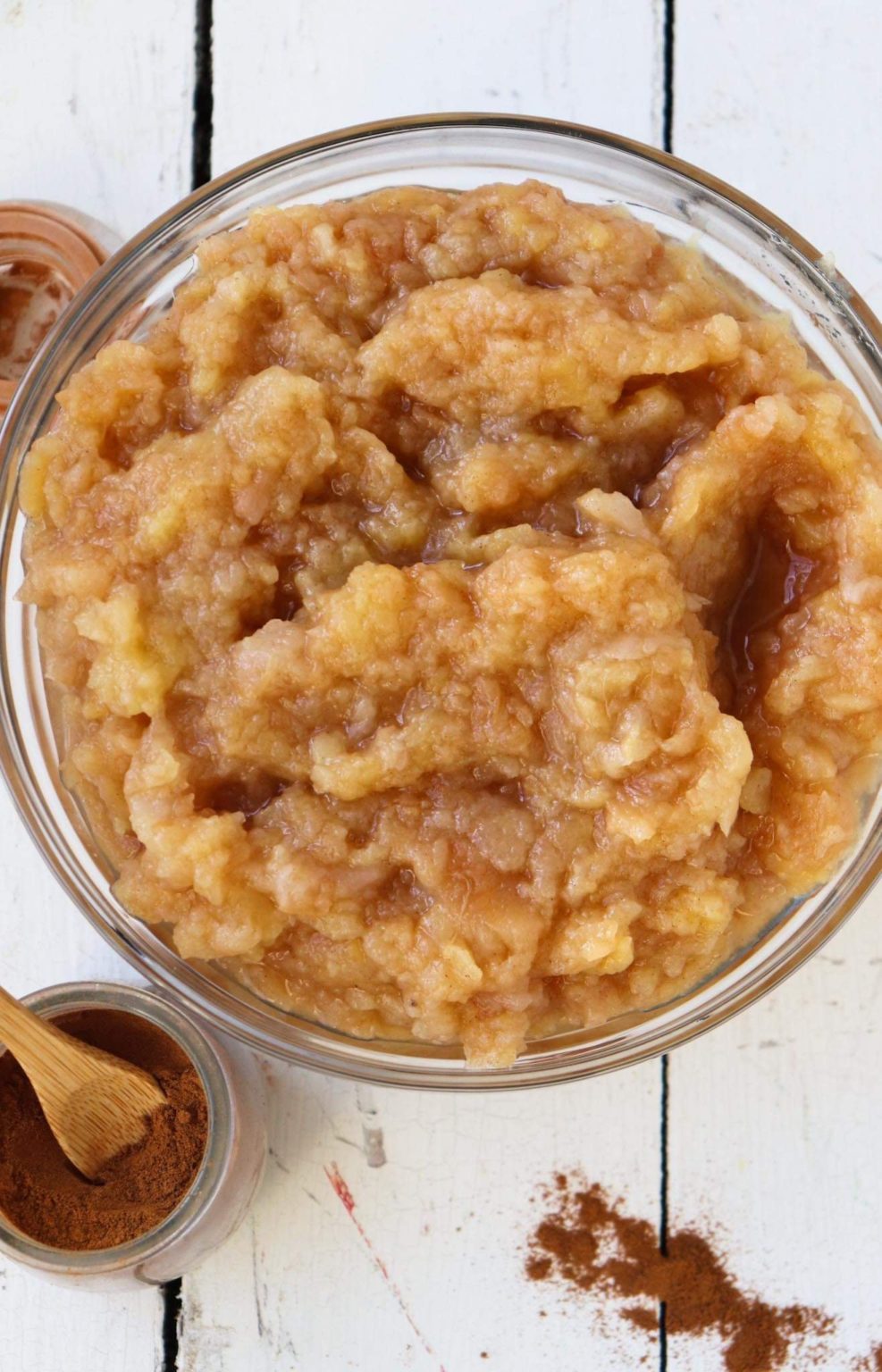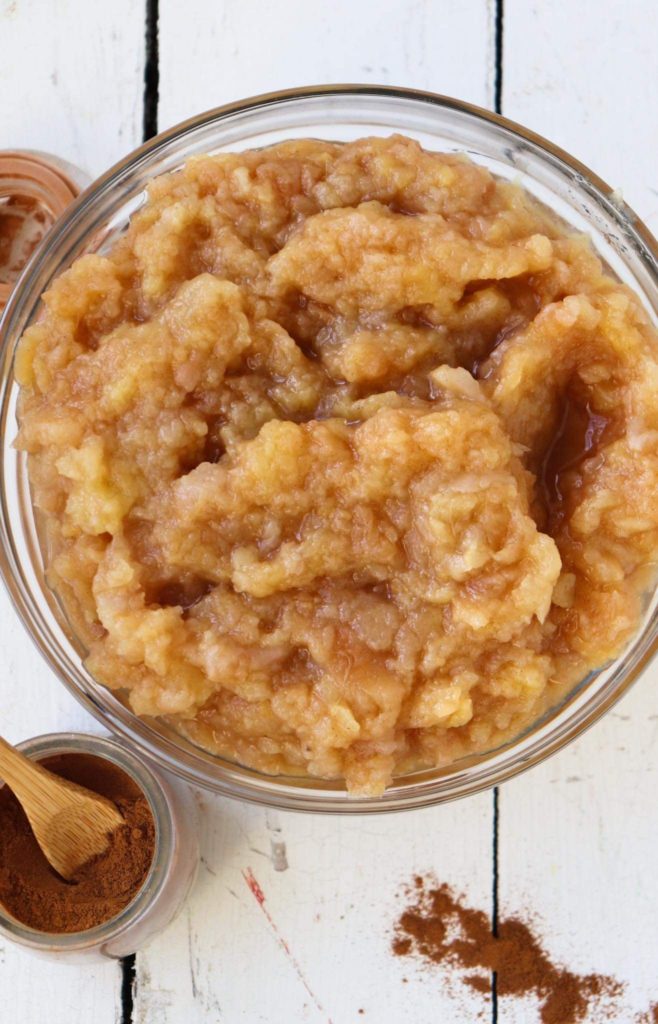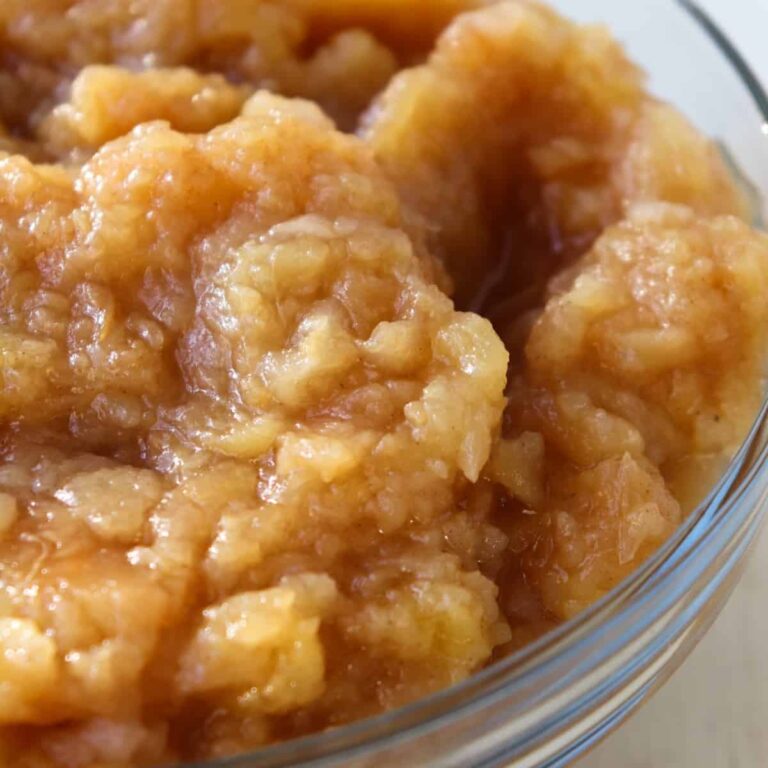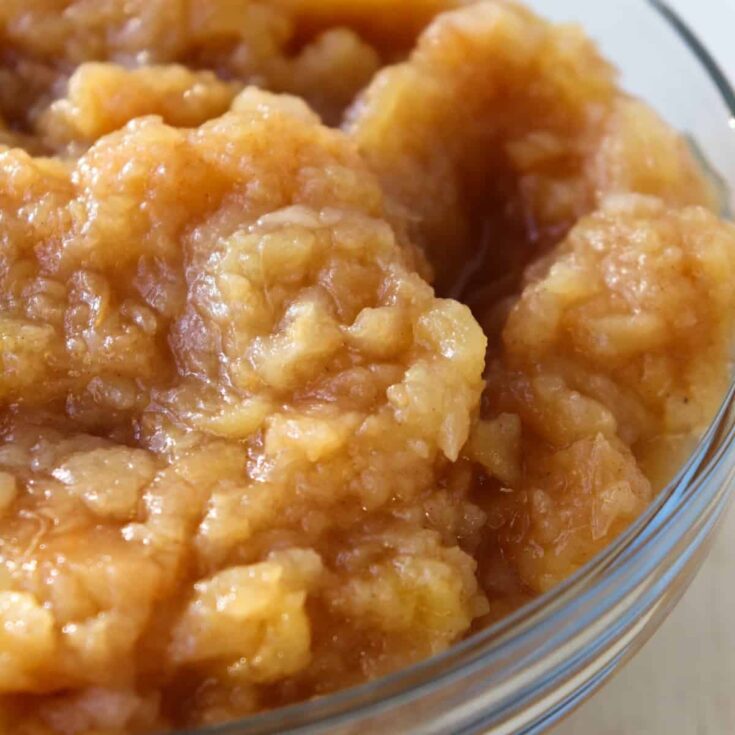 Yield:

6 servings
Unsweetened Applesauce (no added sugar)
Sweet and tangy, homemade applesauce is a delight all year round, and the perfect fall treat using only 3 simple ingredients.
Ingredients
3-4 lbs. apples (peeled, sliced, and cored)
½ cup water
1 tsp. cinnamon (optional)
Instructions
Peel apples and slice off the core, cutting into big chunks.

Add apples and water to a large pot and bring to a boil. Cook for 15-20 minutes, until apples are soft.

Mash or puree to your desired thickness. (You can see I left mine a little on the chunky side.)

Add cinnamon and serve warm or chilled.
Nutrition Information:
Yield:
12
Serving Size:
1
Amount Per Serving:
Calories:

236
Total Fat:

1g
Saturated Fat:

0g
Trans Fat:

0g
Unsaturated Fat:

0g
Cholesterol:

0mg
Sodium:

5mg
Carbohydrates:

63g
Fiber:

11g
Sugar:

47g
Protein:

1g