I know it's not even September yet, but I'm already thinking of Thanksgiving dinner! Today I am sharing a basic recipe for how to freeze sweet corn off the cob. This is the corn that my Aunt Trinity brings to almost every Thanksgiving and Christmas.

Since Michael and I got married, we have begun hosting Thanksgiving at our house. This way we can spend the day with both of our families. I love cooking and Michael loves hosting parties, so it's a treat every year!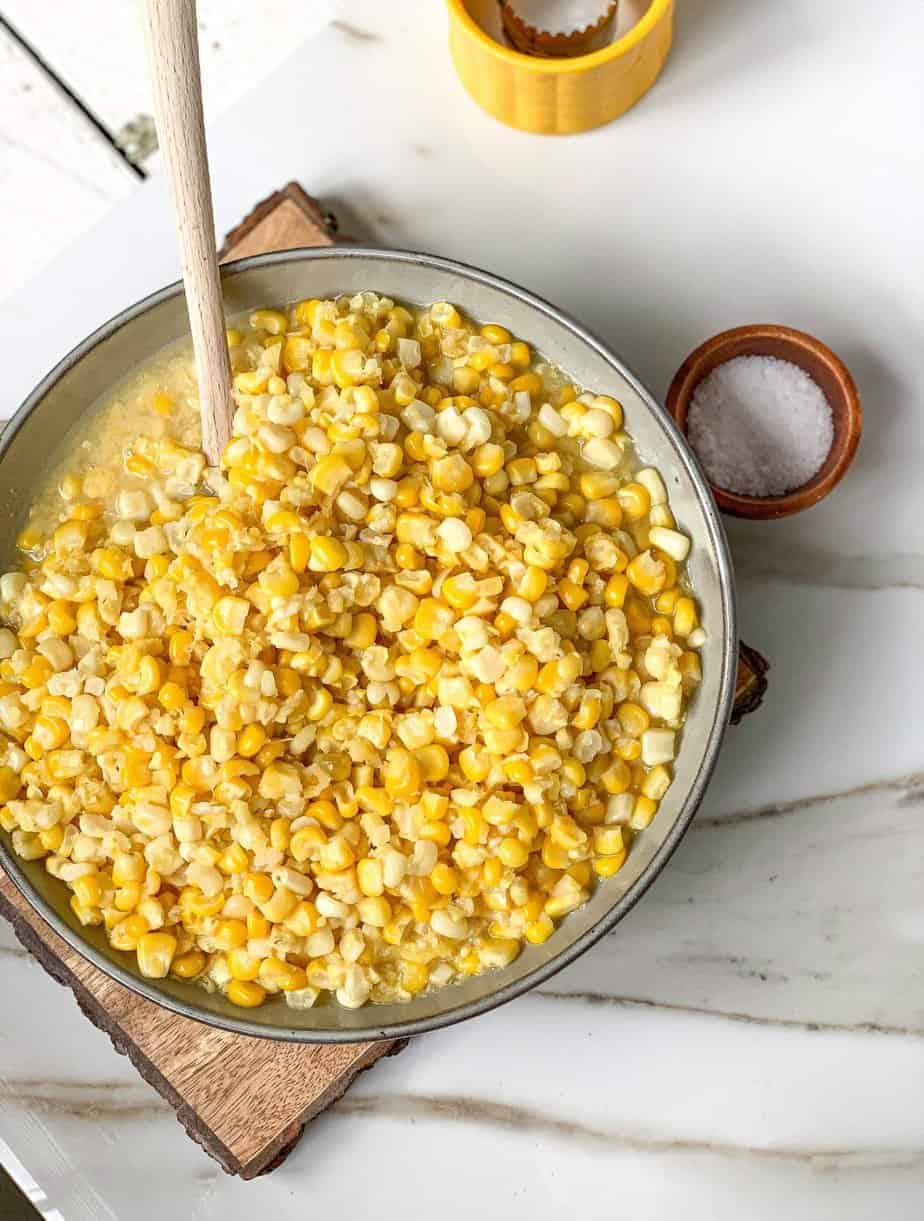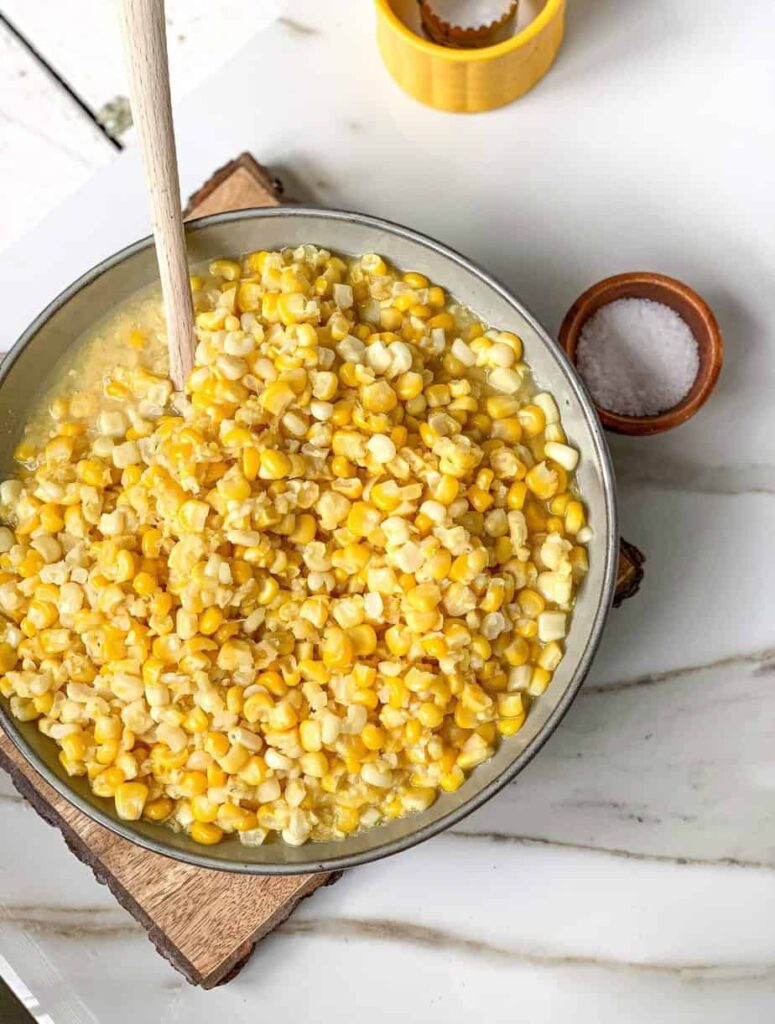 I asked my aunt for her recipe and it turns out she originally got it at a farmstand from a woman named Joan. I love that! Recipes can be passed along from family to family creating memories along the way. I wonder if "Joan" ever thought about what would become of her recipe. Or that it would become a family favorite for someone she has never met. I have adjusted the recipe slightly to fit our tastes (mostly lowering the sugar).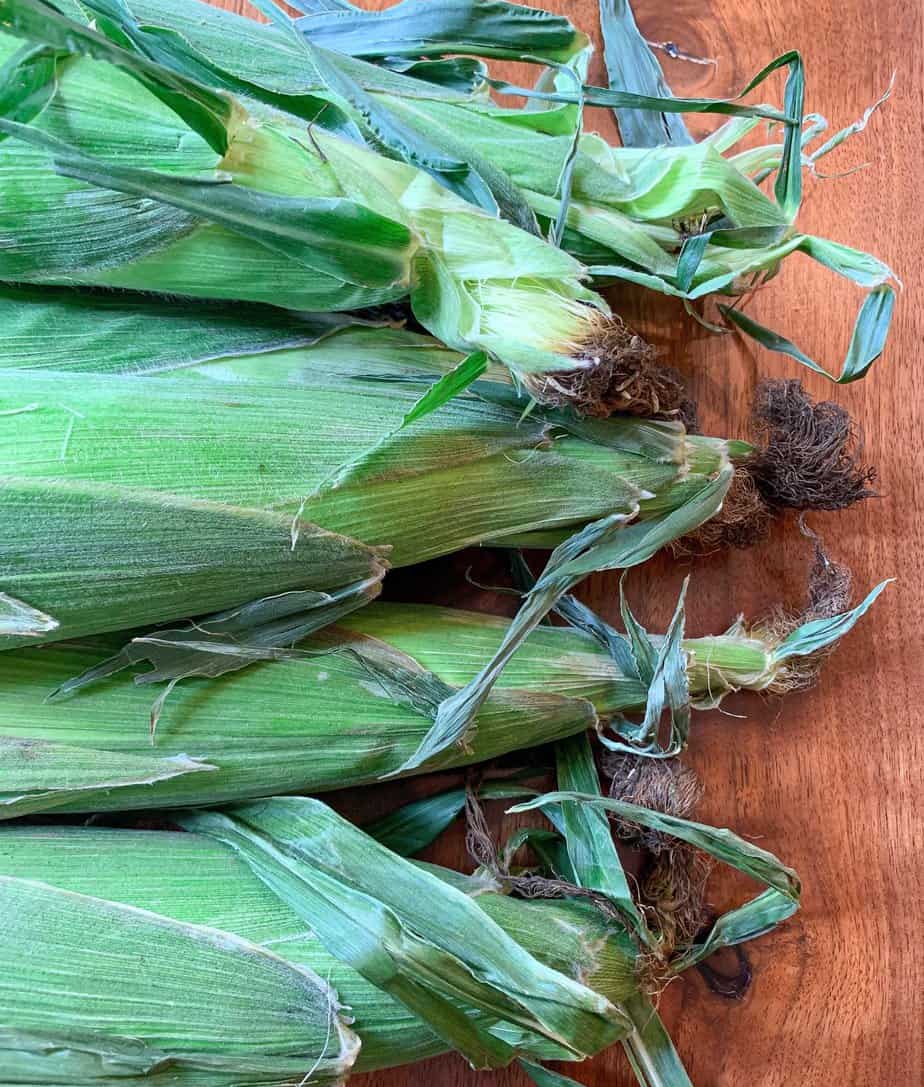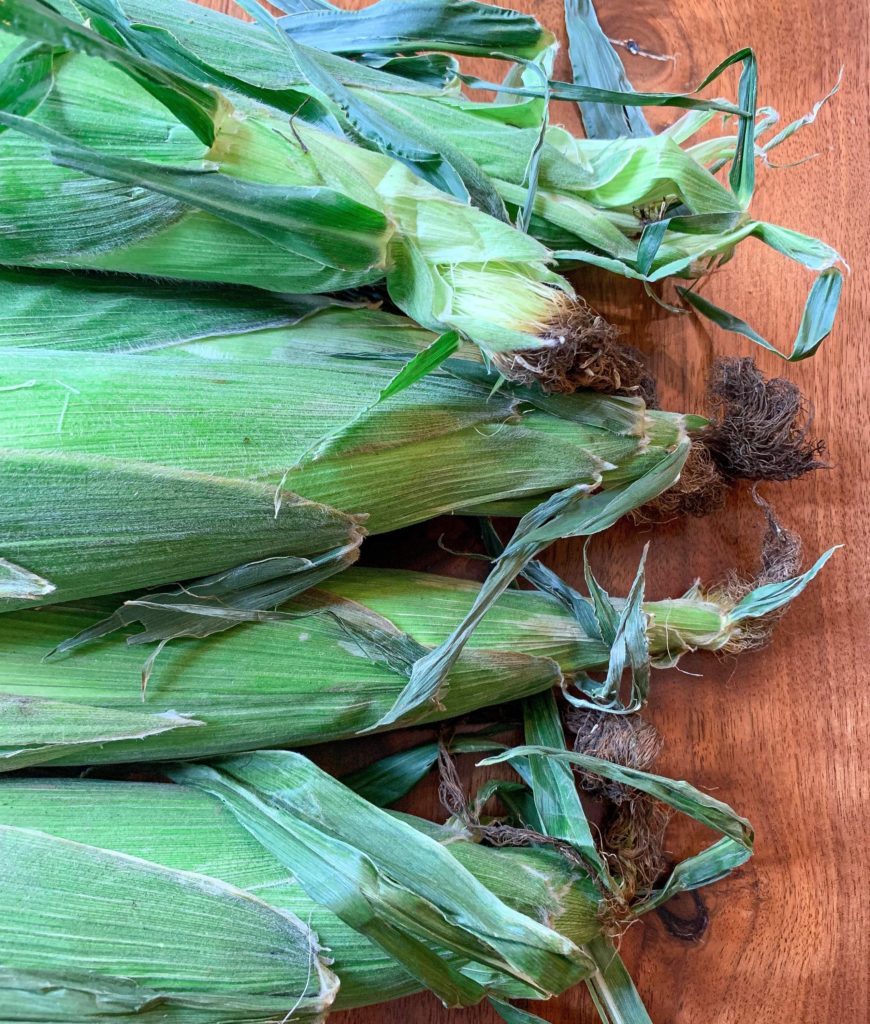 This "recipe" is simple. Cut the corn off the cob (I used a tool from Chef'n that made it really easy). Add to a big pot, add a little water, sugar, and salt. Boil for a few minutes and voila! The best corn ever. It's a little more creamy than standard corn kernels, because as you trim it off the cob, you create juice along the way. And of course you have to scrap it to make sure to get all the sweet goodness! If your corn is really fresh and in season, I would omit the sugar entirely.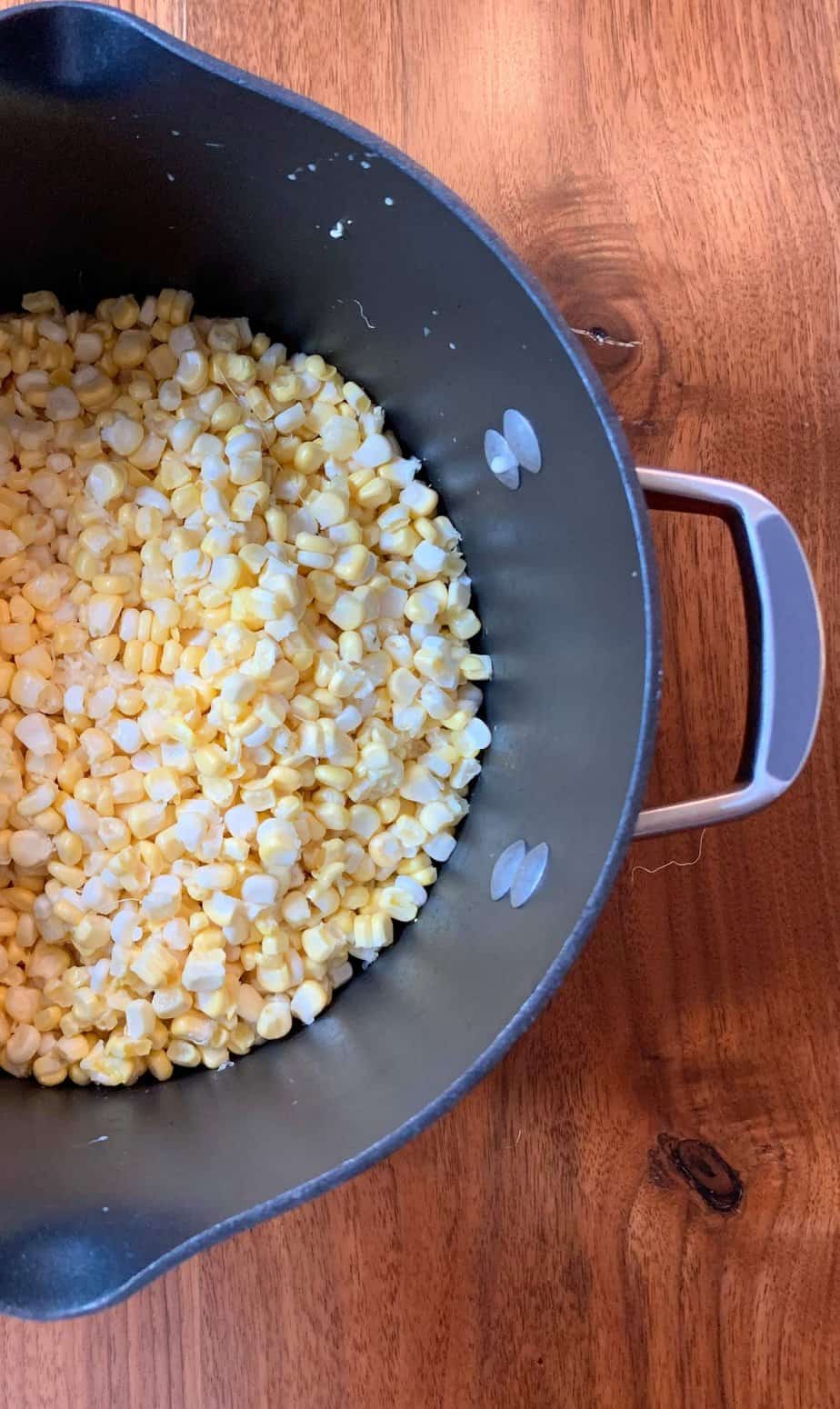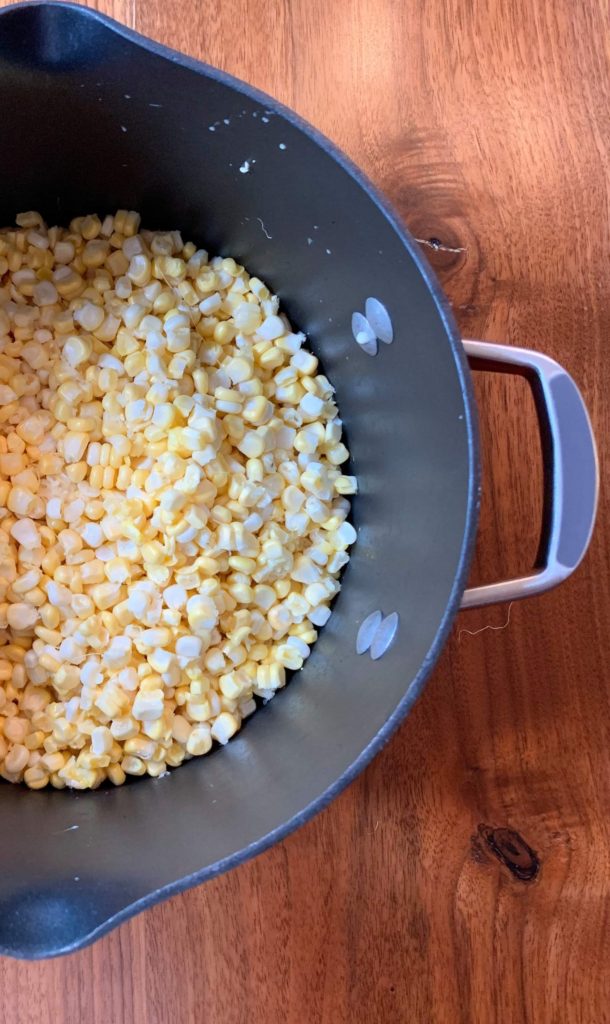 Are you looking to hold on to some of that delicious sweet corn that is so prevalent at this time of year in the Midwest? This is the way to do it!

I promise that if you do this now, you will be thanking me come Thanksgiving time! It does not take that much work, and this way you already have a Thanksgiving dish prepped and ready to go in the freezer. It is seriously good, definitely worth the little bit of effort over canned or frozen.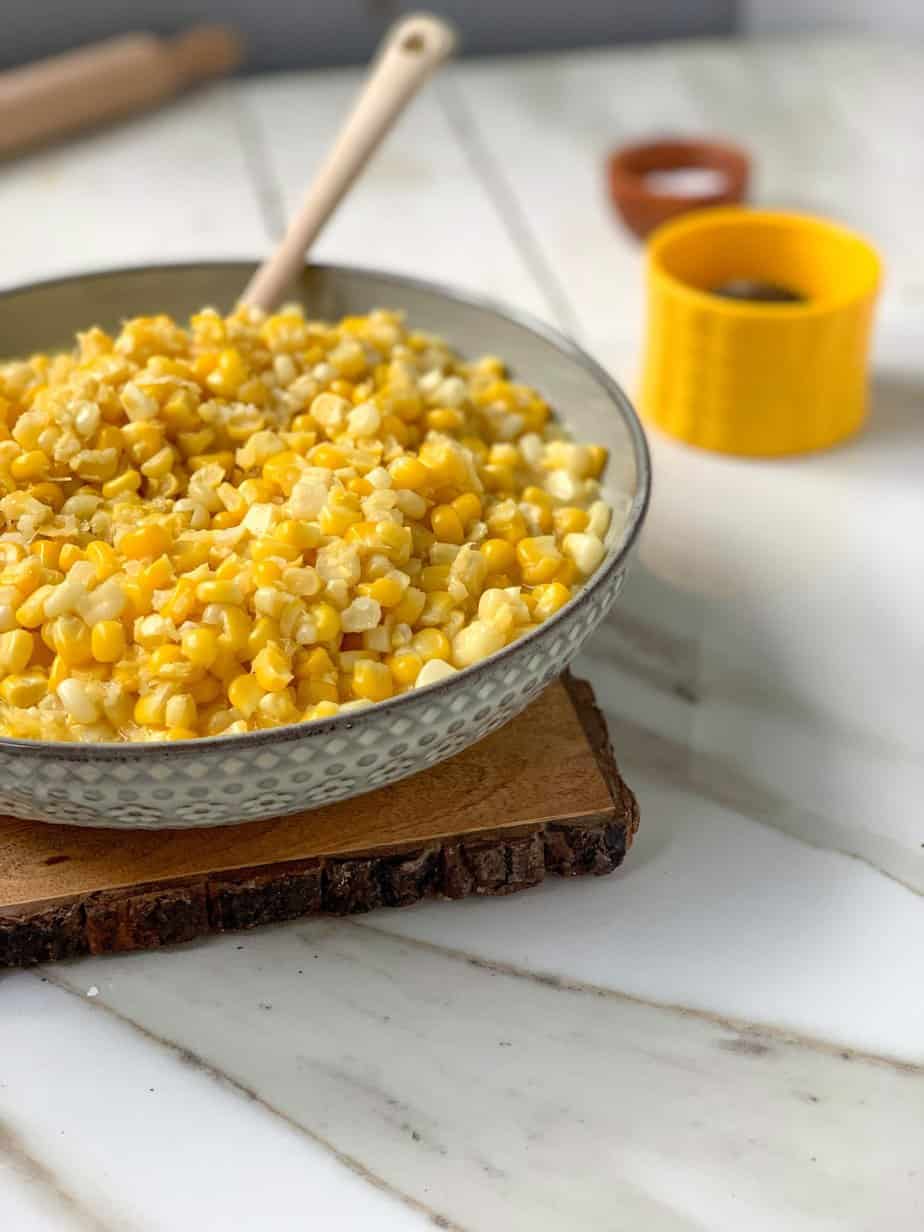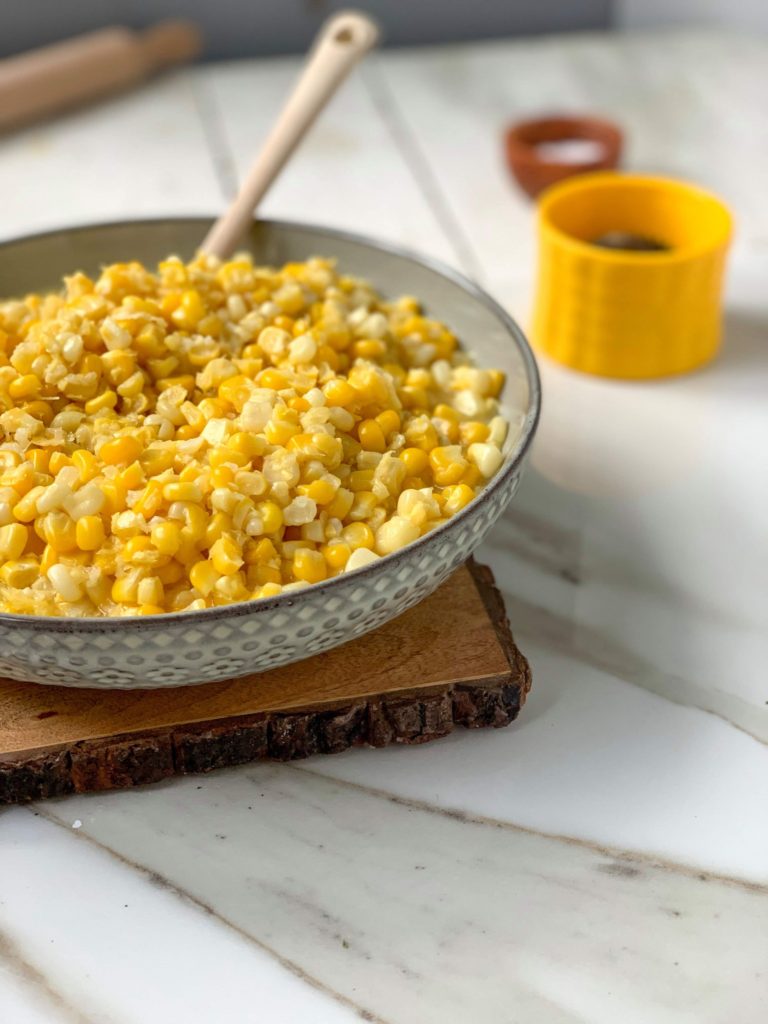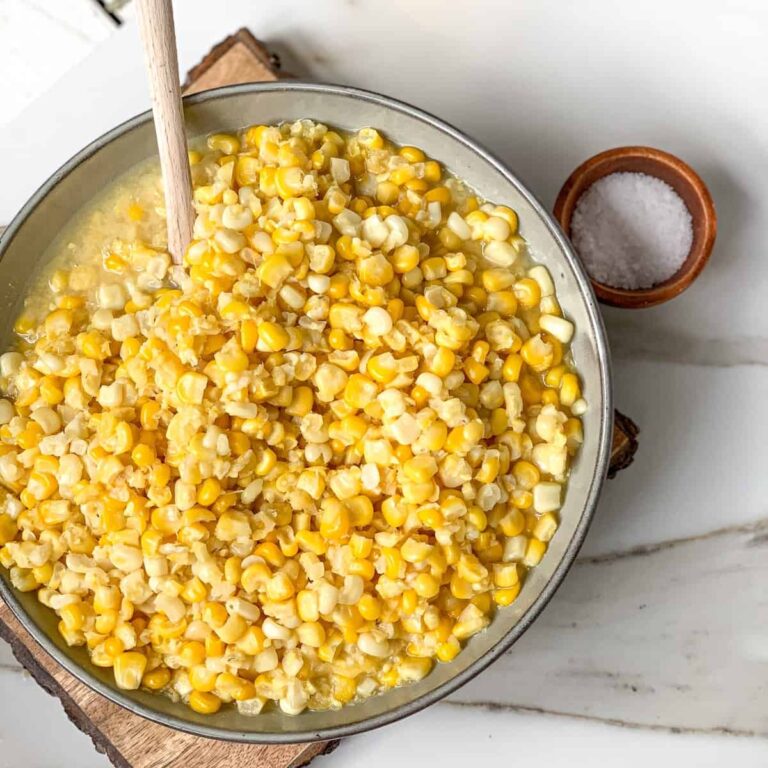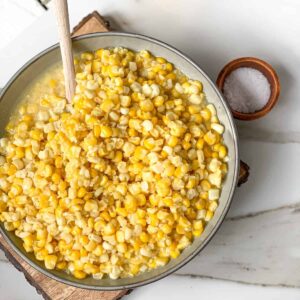 How to Freeze Corn off the Cob
Ingredients
6

cups

corn

1

cup

water

2

tbsp

sugar

1

tsp

salt
Instructions
Remove corn from cob using a corn stripper (a sharp knife will do in a pinch).

Put into large pot with remaining ingredients.

Bring to a boil and cook for 6-8 minutes.

Remove from heat and let cool completely.

Once cool, pack into freezer bags with liquid.

To reheat, allow bag to thaw in fridge, pour into a saucepan, and cook until heated through.