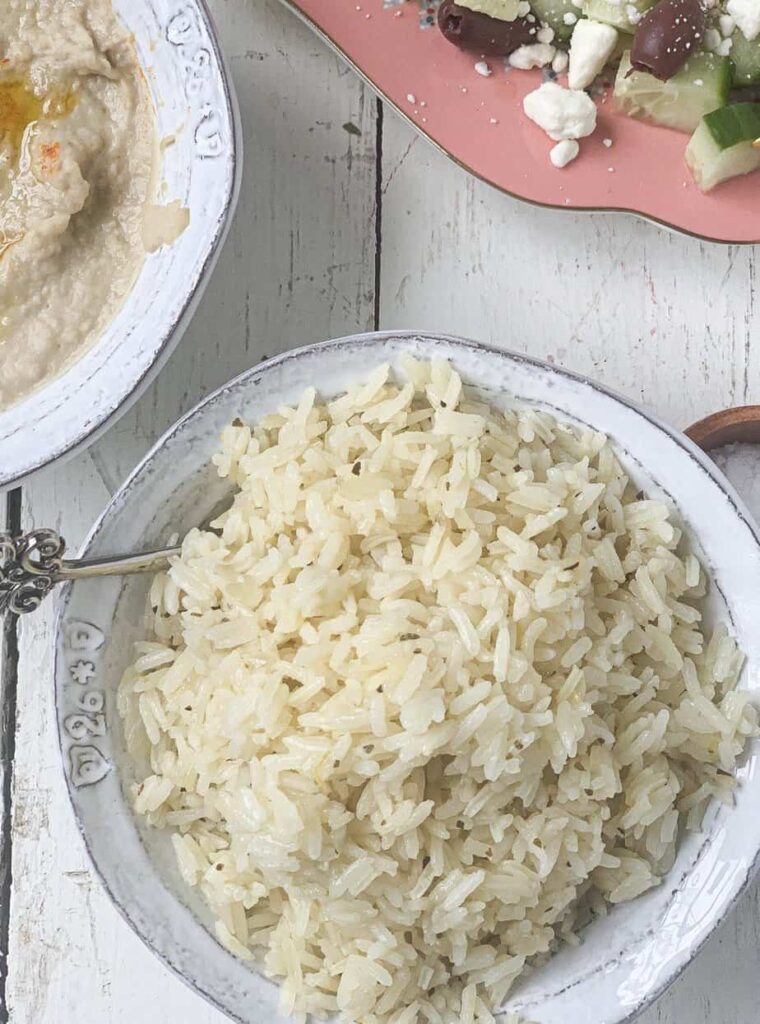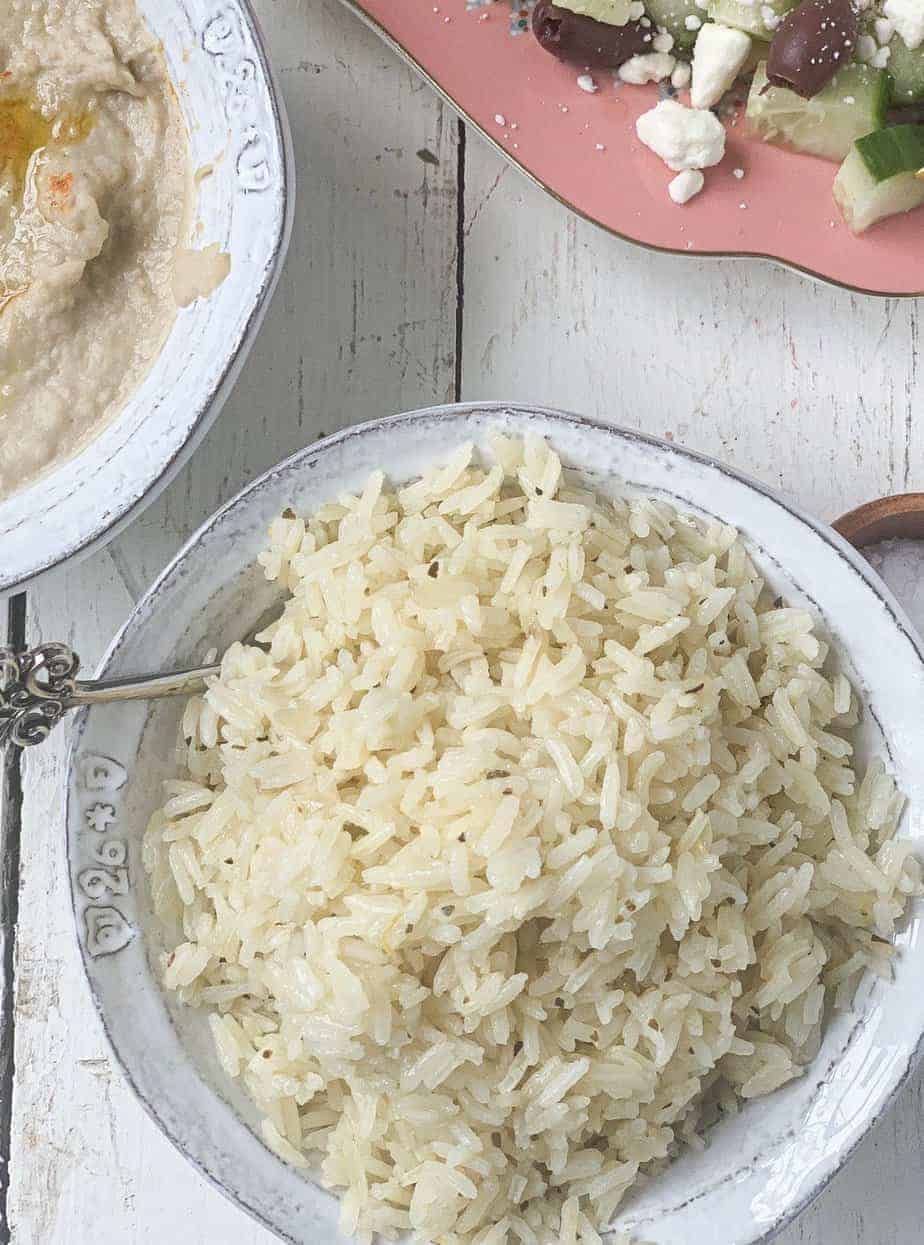 This rice is surprisingly addictive. It looks so unassuming, but trust me, you will be eating it right out of the pot.

What makes it so good is probably the fact that it starts with a tablespoon of butter because butter makes everything better. Amirite?

I combined a tablespoon of butter with a tablespoon of olive oil and on medium heat, I sweat a small diced onion. In my cooking, I would put onions in everything if I could. When cooked, even just for a few minutes, they lose their bitterness and become quite sweet.

The next step is an important one. You have to toast the rice a bit before adding the stock. A minute or two is all you'll need to make a world of difference. Make sure to continue stirring during this time, so that the rice doesn't burn. You just want to brown it a tad-- nothing crazy. But just this one simple step turns the rice a little nutty.

Next you add the stock, zest, salt, and oregano and let that toasted rice soak up all the goodness.

You can definitely pair this rice with a variety of foods. It's got Greek flavors, but is mild enough that it could go with just about any meat. I would suggest trying it with my Greek Chicken Meatballs.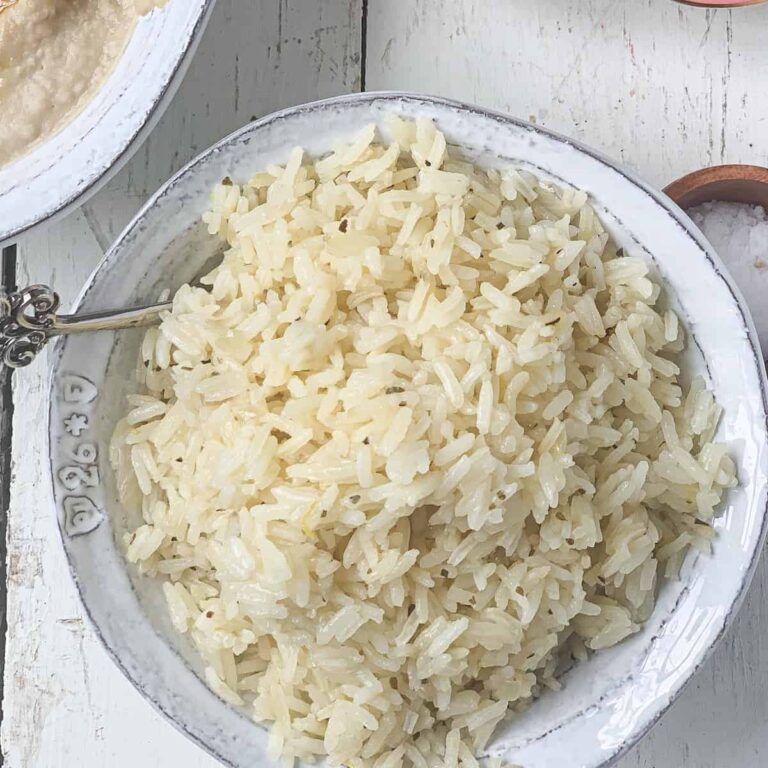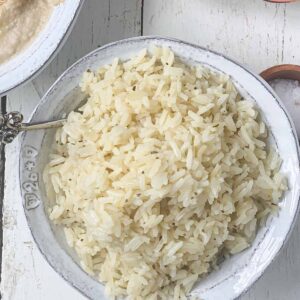 Buttery Lemon Herb Rice
Ingredients
1

tbsp.

olive oil

1

tbsp.

butter

1

small onion

small dice

1

cup

rice

2

cups

chicken stock

zest of half a lemon

1

tsp.

dried oregano
Instructions
In a 2-qt. pot, heat butter and olive oil until the butter melts. Add in diced onions and cook until translucent.

Add dry rice, and stir to coat with butter mixture. Cook for about 1 minute.

Pour in chicken stock, dried oregano, and lemon zest. Let the pot come up to a boil, and then immediately cover and turn the stove to the lowest heat setting. Allow rice to cook and absorb all the liquid. About 15 minutes.

Once it is finished cooking, fluff with a fork.