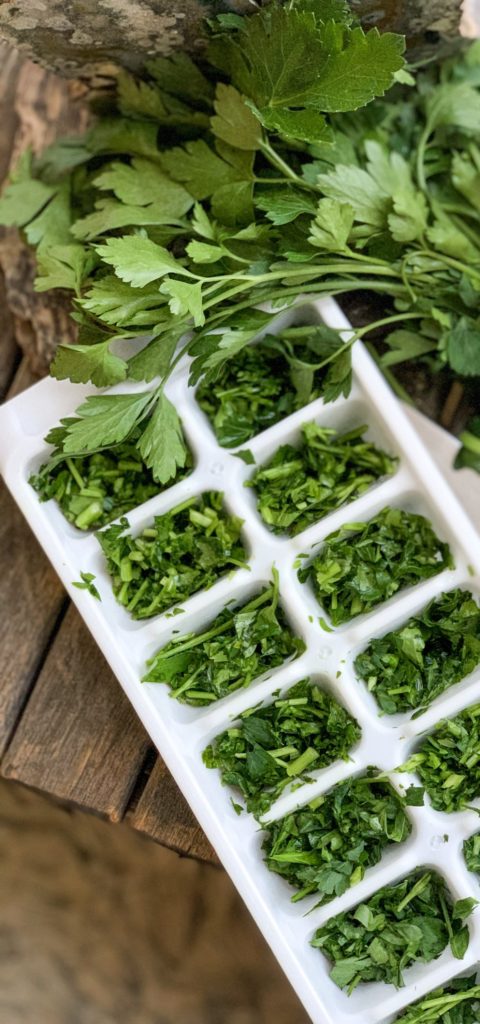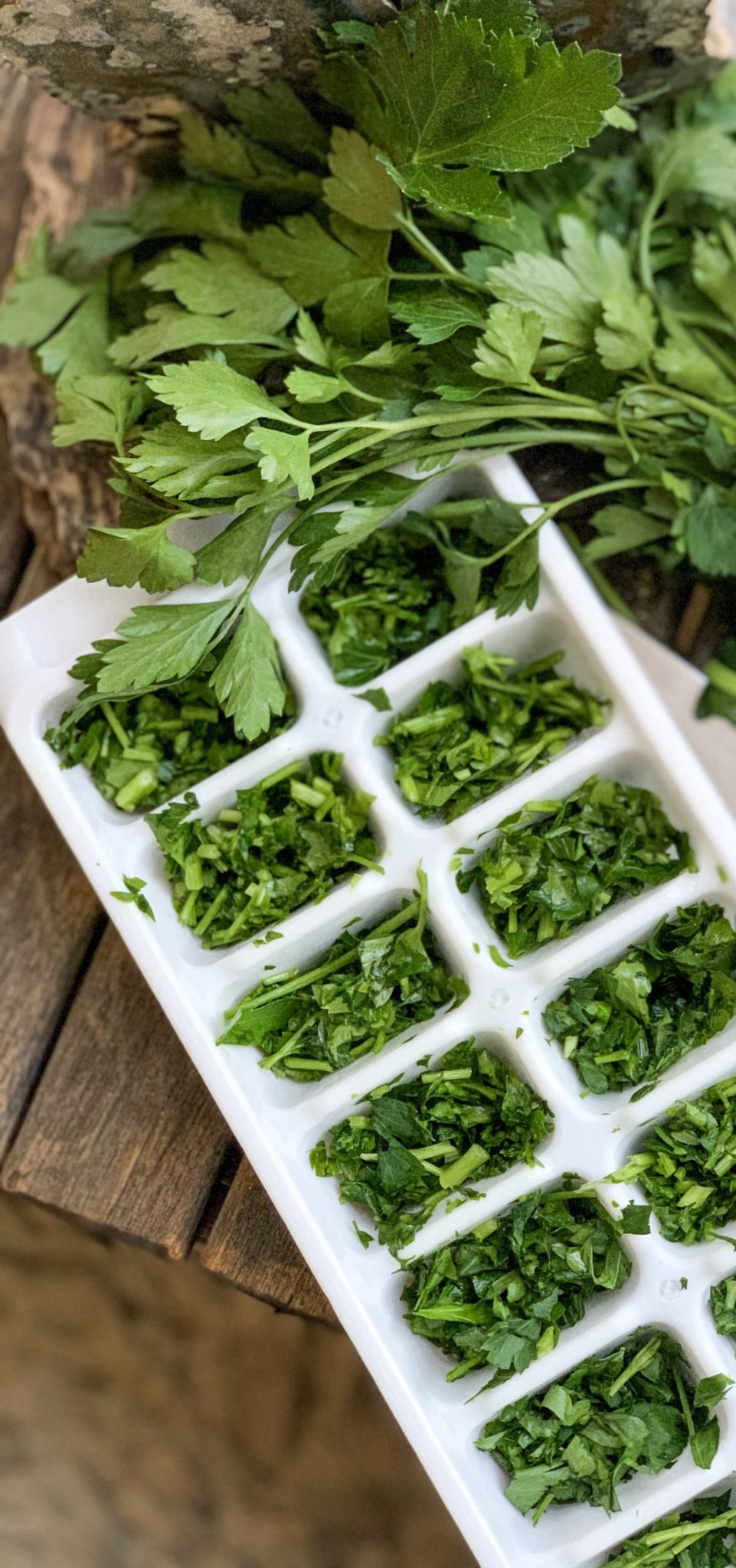 Fresh herbs are a wonderful addition to soups and sauces, but we don't always have them on hand. And I don't know about you, but I often buy herbs with the best of intentions, and then don't always get to use them. Here's a list of herbs everyone should have at home.
I'm going to share a super easy way to preserve your herbs for later use, whether that be next week or next month!
Parsley Healthy Benefits
This can work with any herb you like, but I am going to highlight parsley here. Parsley can often get overlooked but there are lots of health benefits, including:
Boosting immune function
Fighting inflammation
Protecting blood vessels because of the presence of folic acid
It also fits into a WIDE variety of cuisines. Anything from lentil soup to chicken noodle can be brightened with some fresh parsley!
All you will need:
Herb of your choice
Boiling water
Ice cube tray
That's it!
How to Freeze Fresh Parsley
Simply wash your herbs. Chop the herbs up to desired size. Fill each ice cube tray divot about ¾ full. Add boiling water (boiling water "blanches" the herbs and helps them retain their bright green color). Freeze. Once the cubes are frozen, pop them out and place in a freezer safe container or bag.
TOP TIP
If you measure your herbs once they are chopped and as you are putting them in the tray, you will know exactly the pre portioned sizes when you are going to use them to cook. I normally fit about 2 tbsp. packed in there.
What to do with herbs that are going bad
This also works great for herbs that may look a day or two past their prime! By having them in water, it perks them right up and then freezing preserves them for months on end.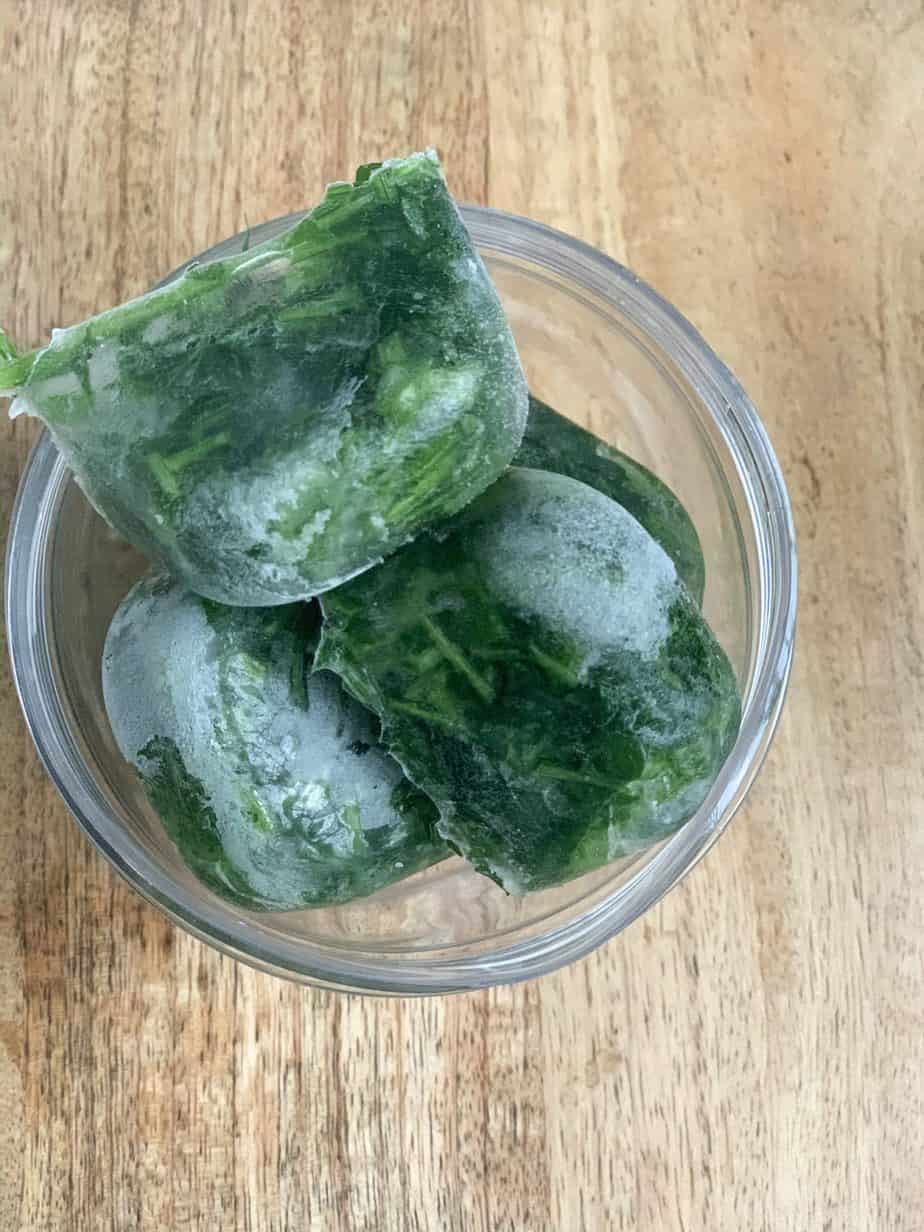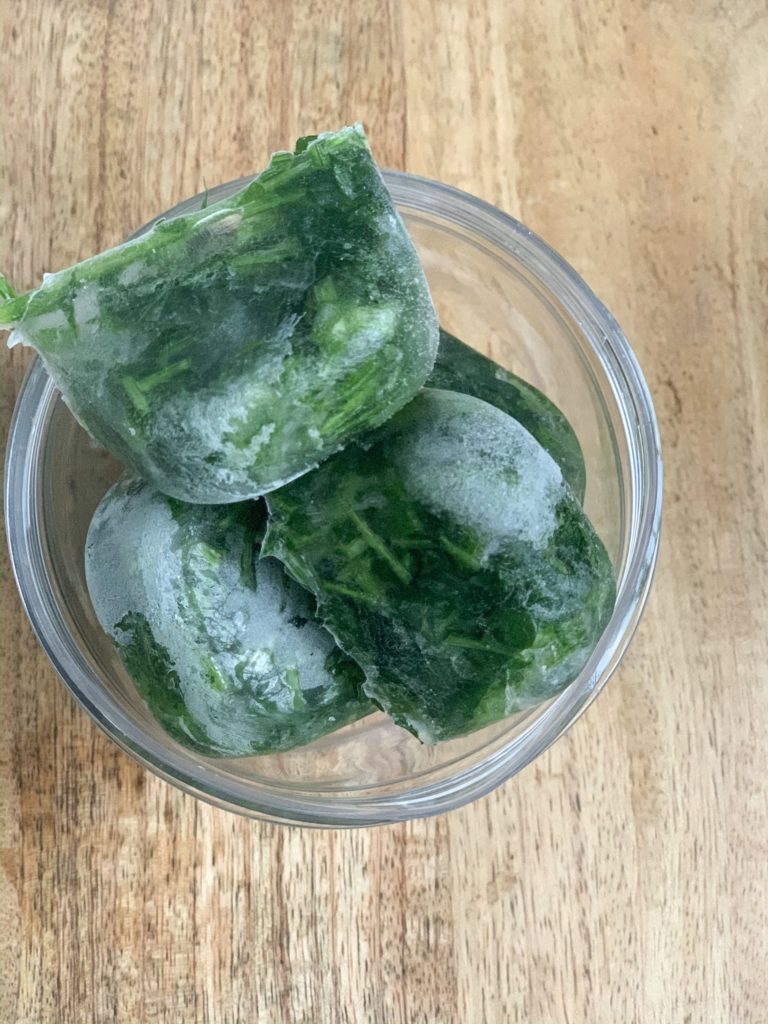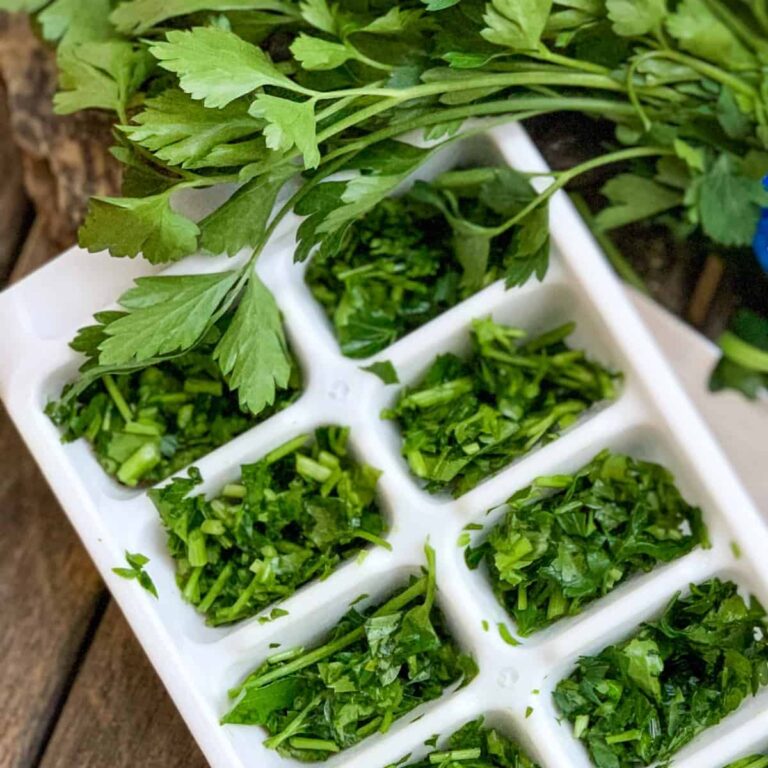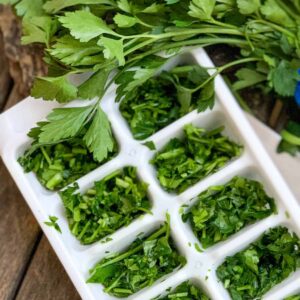 How to Preserve Herbs
Fresh herbs are healthy, delicious, and perk up any dish. Try this simple trick for How to Preserve Fresh Herbs to have them available to you all year long!
Ingredients
1-2

cups

Flat Leaf Parsley

or any herb

water
Instructions
Clean and chop herbs to desired size.

Firmly pack herbs into ice cube tray, about ¾ way full.

Cover with hot water and place in freezer.

Once frozen, pop out of tray and place in an airtight container to keep in the freezer until ready to use.
Nutrition
Calories:
2
kcal
Carbohydrates:
0.3
g
Protein:
0.1
g
Fat:
0.04
g
Saturated Fat:
0.01
g
Polyunsaturated Fat:
0.01
g
Monounsaturated Fat:
0.01
g
Sodium:
3
mg
Potassium:
28
mg
Fiber:
0.2
g
Sugar:
0.04
g
Vitamin A:
421
IU
Vitamin C:
7
mg
Calcium:
7
mg
Iron:
0.3
mg