With a little bit of prep work up front, you can learn how to freeze ginger to have in easy to grab, pre-portioned tabs.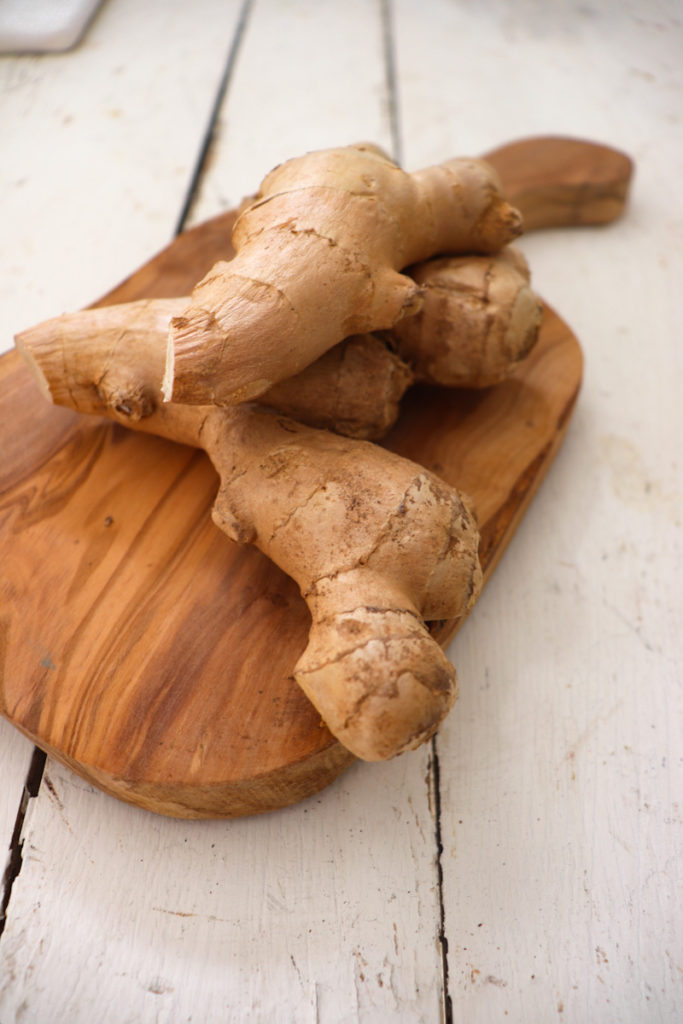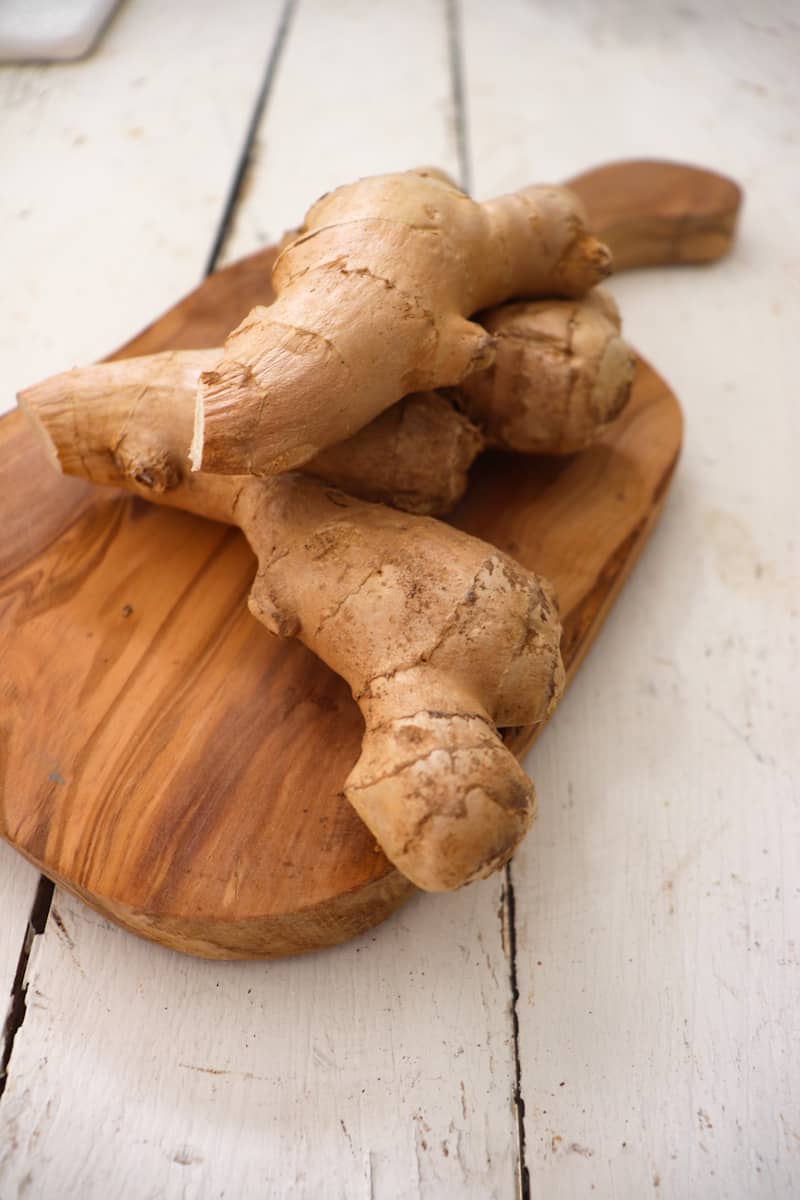 Fresh ginger root offers a wonderful flavor to many dishes, teas, and sauces. The flavor is quite potent and unique and cannot easily be replicated with dried ginger or another alternative. Because of this, I like to always have ginger on hand to use. The one drawback, is that the root can take a little bit of time to prepare for recipes, and this alone stops people from using it altogether. This is a real shame. I am here to show you an easy way of how to freeze fresh ginger that will allow you to always have grated ginger on hand to use when cooking whatever recipe you choose.
I love freezing produce ahead of time for easy use! Freezing jalapenos and freezing poblanos is another great time saver.
Looking for recipes to use your fresh ginger with? Try Spicy Ginger and Garlic Soup with Baby Bok Choy, Lion's Head Pork Meatballs, or Mason Jar Healthy Noodle Cups.
There are several steps to take to preserve ginger and freeze it for later use.
Start by removing the ginger root's outer skin.
Then, prepare it in the way you want it to be frozen (diced, grated, slice, or made into a paste).
Next, measure the prepared ginger root into easy to use sizes.
and finally, freeze it for later use in either a freezer bag or an another airtight container.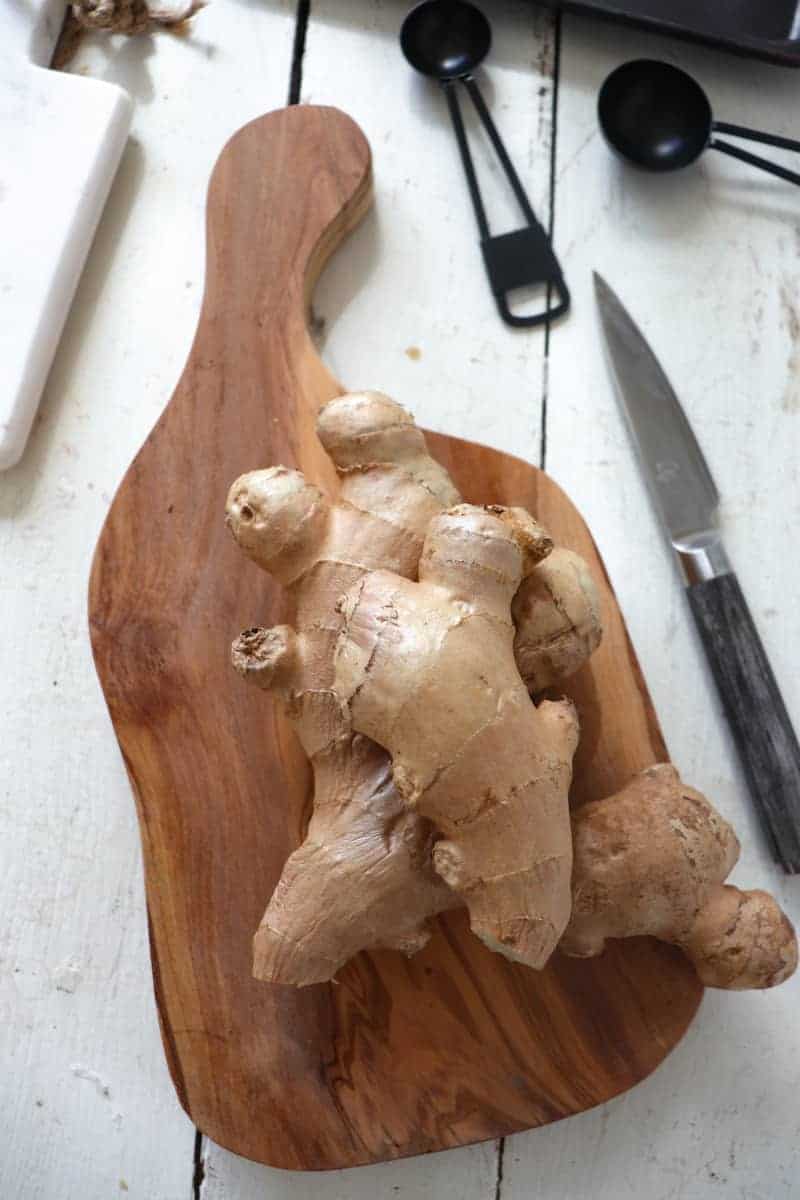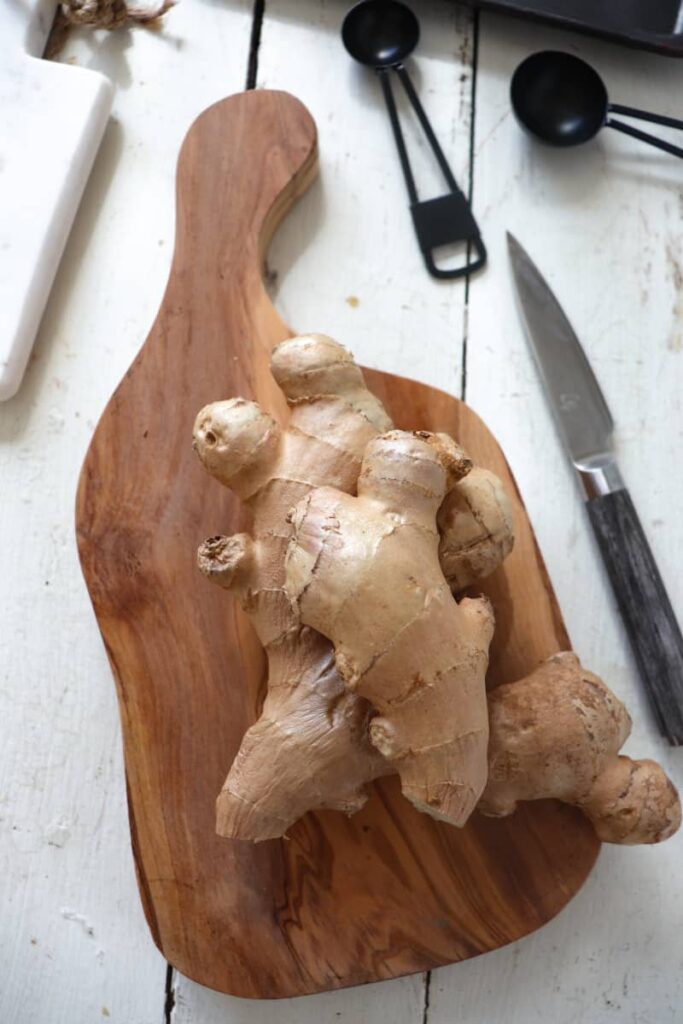 What tools will you need?
Small knife
spoon or vegetable peeler
grater
measuring spoons
sheet pan
airtight container
How to peel ginger

There are a couple ways to do this, try different methods out and see which one is easiest for you. You can use a sharp paring knife and peel it or cut off the skin. A standard vegetable peeler is my go to. I think this is the easiest way to peel ginger and it also does not produce a lot of waste. Another tool you will see people use to remove the ginger skin is a kitchen spoon. This works ok, but in my opinion it is more time consuming than a veggie peeler-- you do you!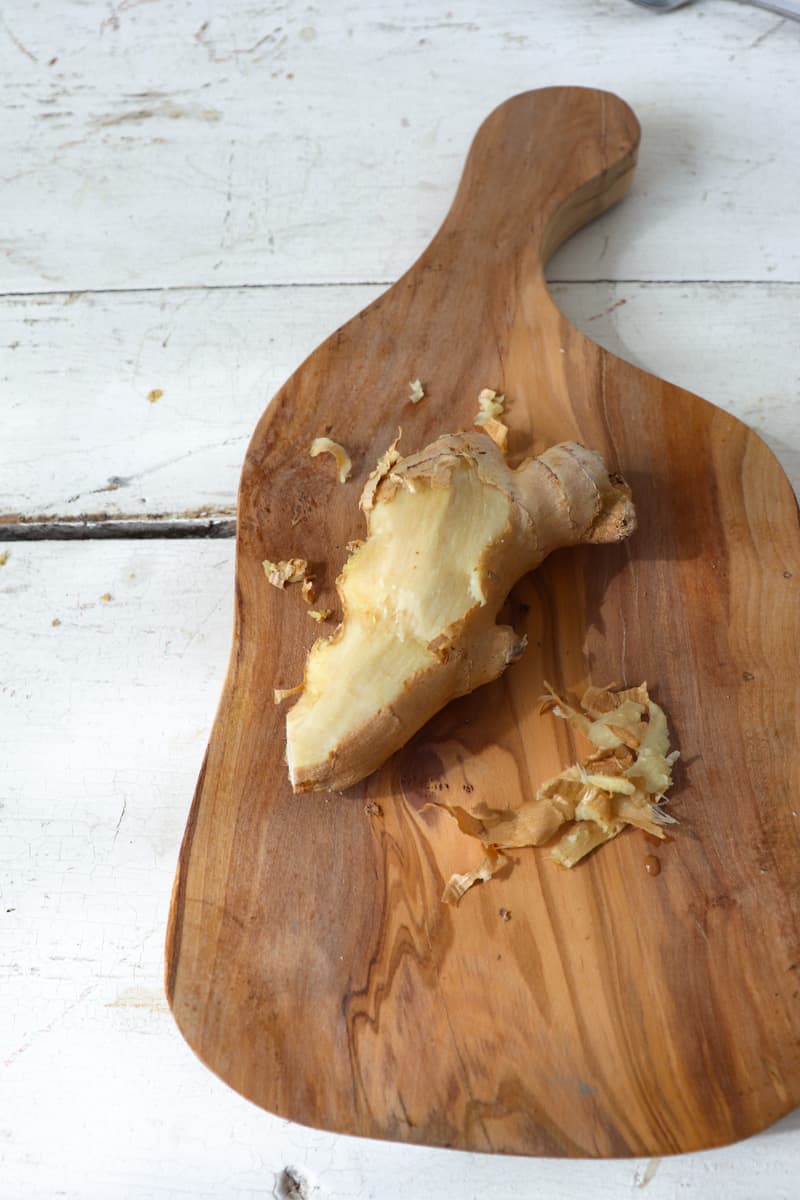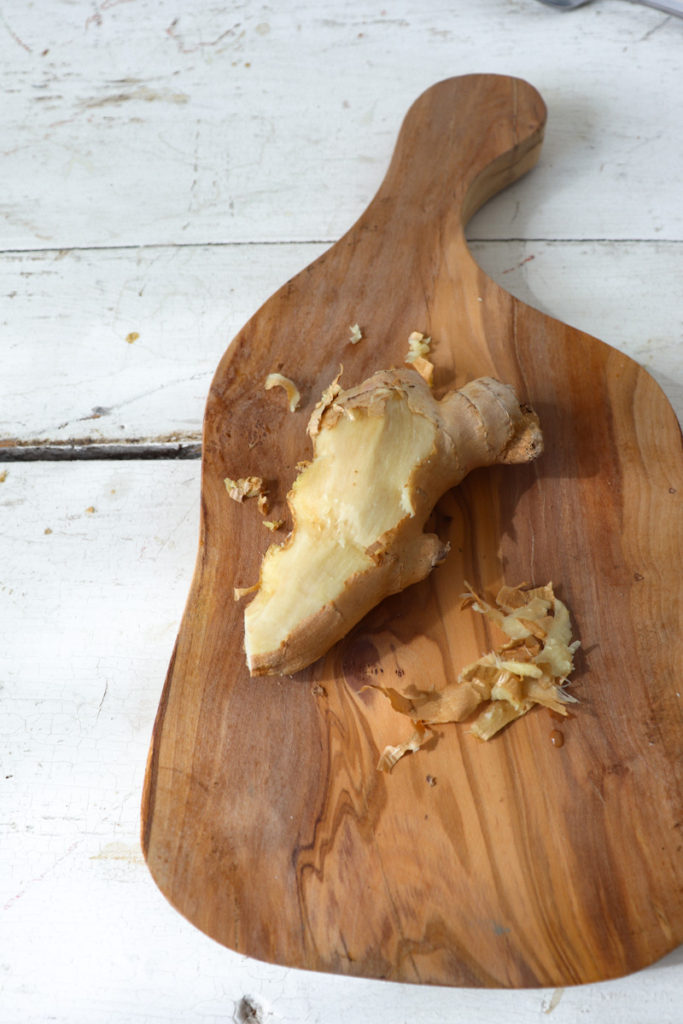 How to prepare

There are different ways to prepare the ginger and they all can be measured and frozen. Ginger can be diced, sliced, made into a paste in a food processor, and grated.
Here I grated it, I find that to be the most versatile and most commonly used in recipes. This way it retains some of its original texture, but it is also very finely prepared so there are no chunks.
I love this tool from microplane to do the job. It is easy and safe to use (you don't have to worry about your hand slipping). It also has a feature to create ginger slices if that is what you would prefer.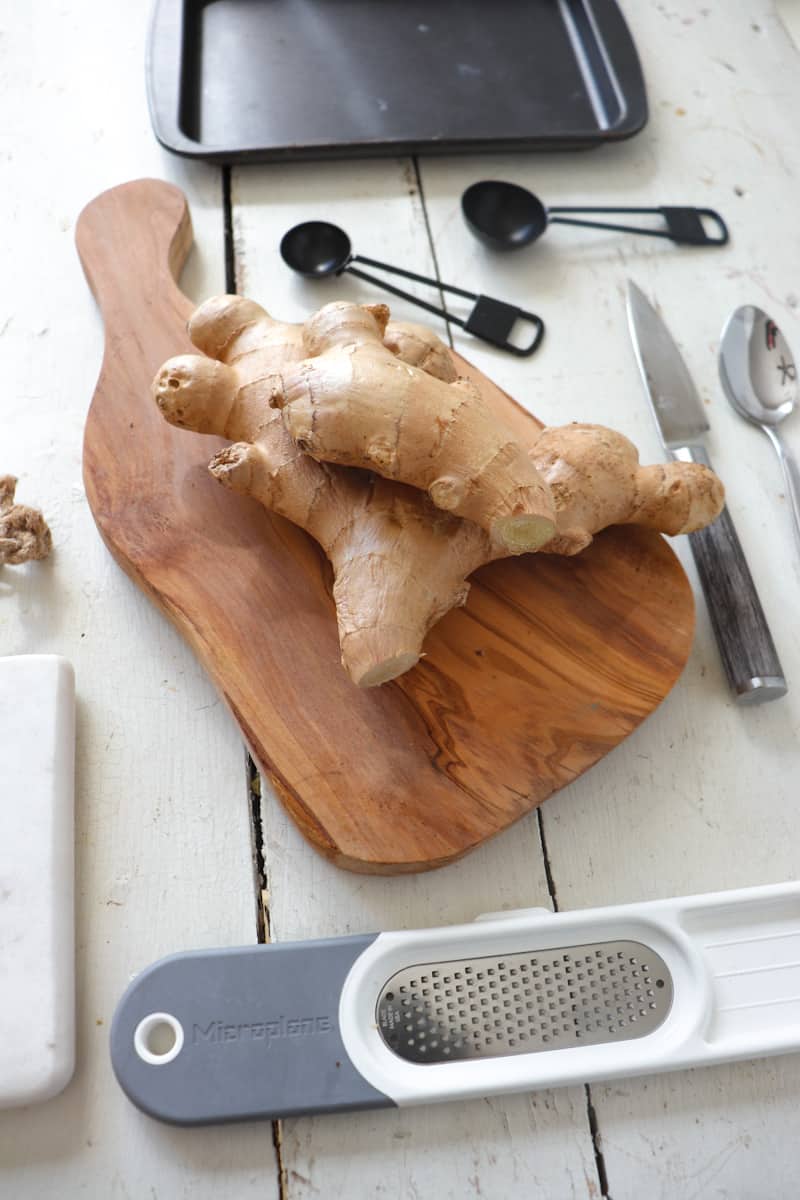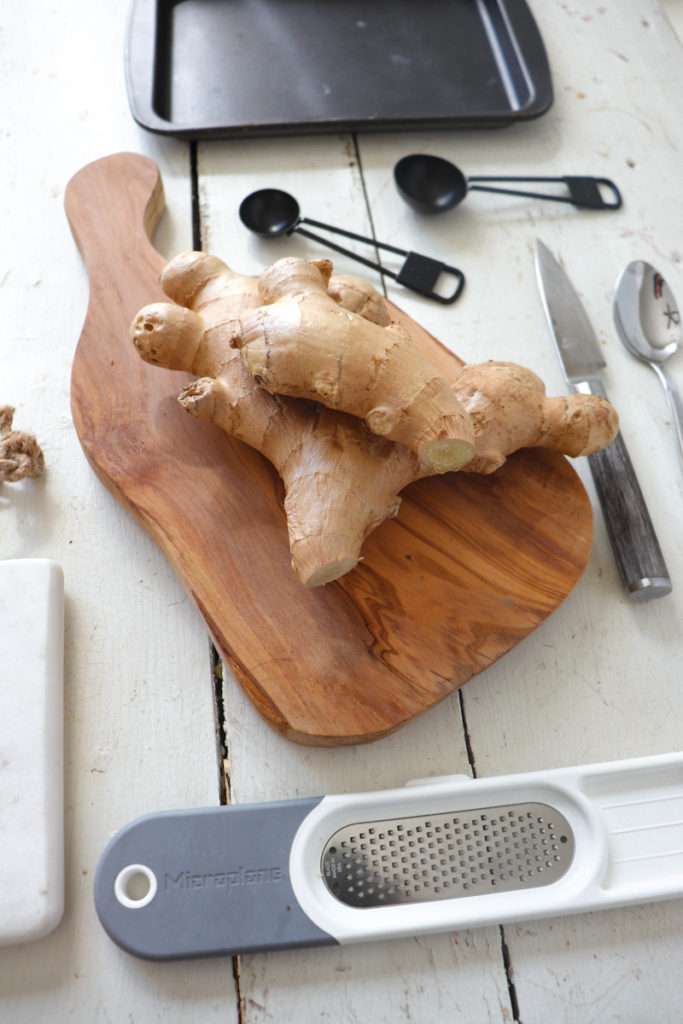 How to store

Once your ginger is prepared in the way that you want it to be, there are a couple ways to go about storing ginger for later use. Whichever way you choose, you will definitely want to pre-measure the ginger in some way to use later on. This way when you go to use it for a recipe, you won't have to thaw the entirety of it to use just a portion.
Use ice cube trays. This method is super easy! Just spoon the desired amount of ginger into ice cube trays and freeze. After about 45 minutes, pop out frozen ginger cubes and place in an airtight container.
Use measuring spoons and a baking sheet. This is a great way to get more specific measurements. I personally love measuring it into 1 teaspoon size portions before freezing ginger. This is easy to remember for recipes and isn't too big of a portion. Plus, 3 tsp. equals 1 tbs., which is math I can remember. Measure out grated ginger into measuring spoon and place on sheet. Once all ginger has been measured into portions, place in freezer for 45 minutes to harden. Remove from freezer and take ginger portions off the sheet to be placed into an airtight container and immediately place back in the freezer.
How to thaw

This will depend on what you are using the ginger for. If it is in a recipe where it is cooked (like a stir fry), I just pull the correct amount of preserved cubes from the freezer and throw them directly into the dish I am making.
If you are making a cold dish, take the frozen ginger out of the freezer about an hour before use. It thaws quickly!
In a pinch, it can be microwaved. I would be careful with this route and only do a few seconds at a time to preserve the integrity and flavor.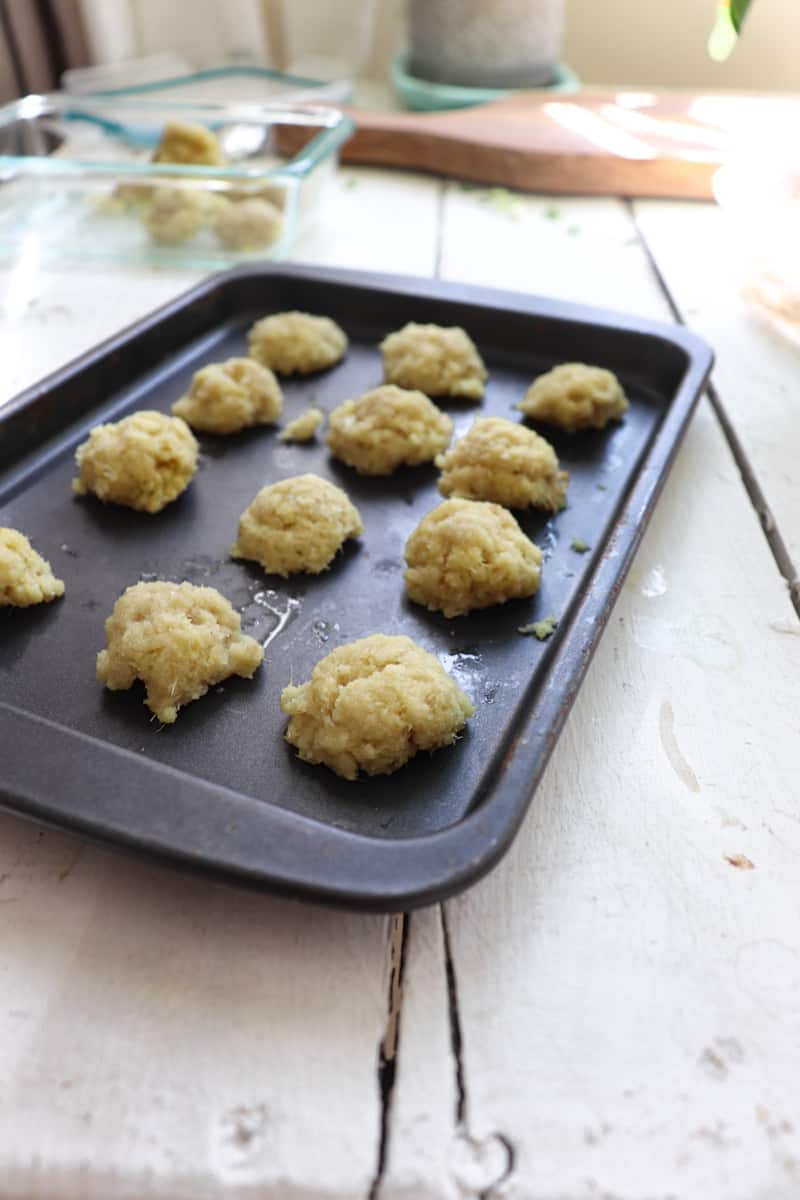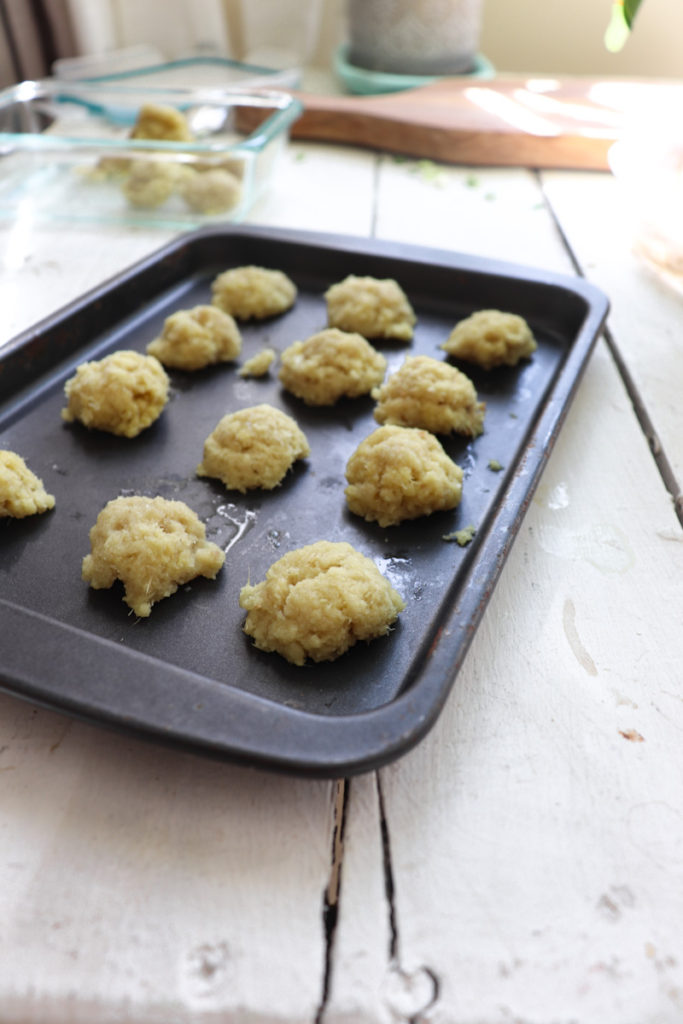 Is it ok to freeze? How long does ginger last in the freezer?

Yes! It stays perfectly fresh for at least 6 months, but should be fine for up to a year. As long as your container is airtight, there should be no issues with the quality of your ginger or any ice crystals forming.
Looking for the lazy way?

Did you just get home from the store and you don't feel like doing all the work to prepare the ginger ahead of time? No worries! You can simply peel the knob and stick the whole thing in the freezer (I suggest in a glass container). Frozen ginger grates very easily, and this is another way to cut down on prep time later on, because the root is already peeled and ready to go.