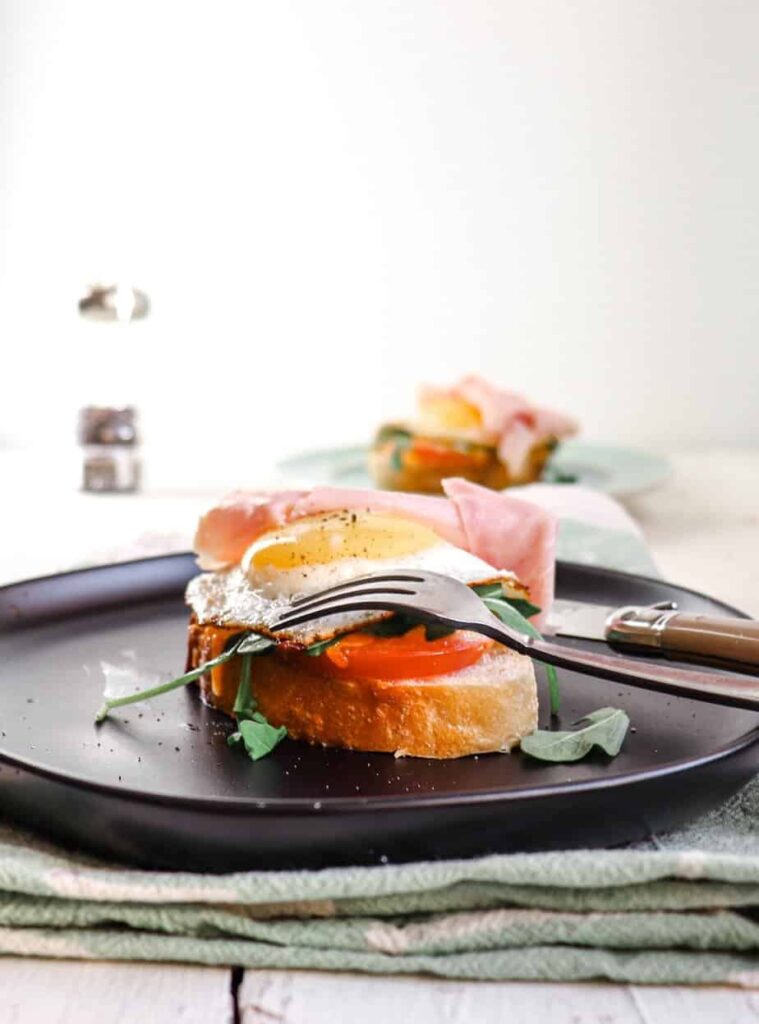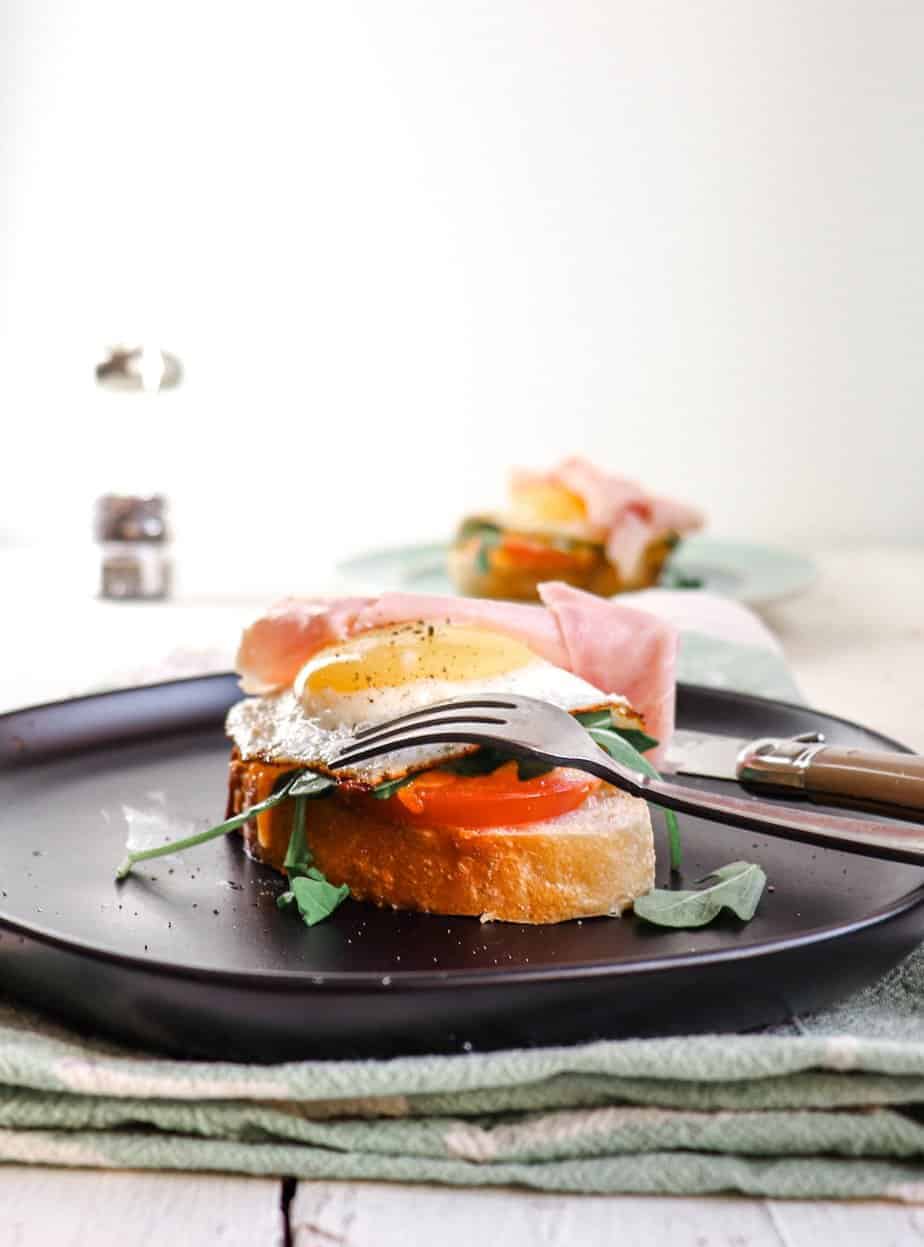 I haven't always been a breakfast person myself, but that has changed over the years since being married to Michael. He is a breakfast man through and through. I love cooking breakfasts with him in mind, and then I end up liking them too! Because this breakfast is more savory than sweet, it is right up both of our alleys.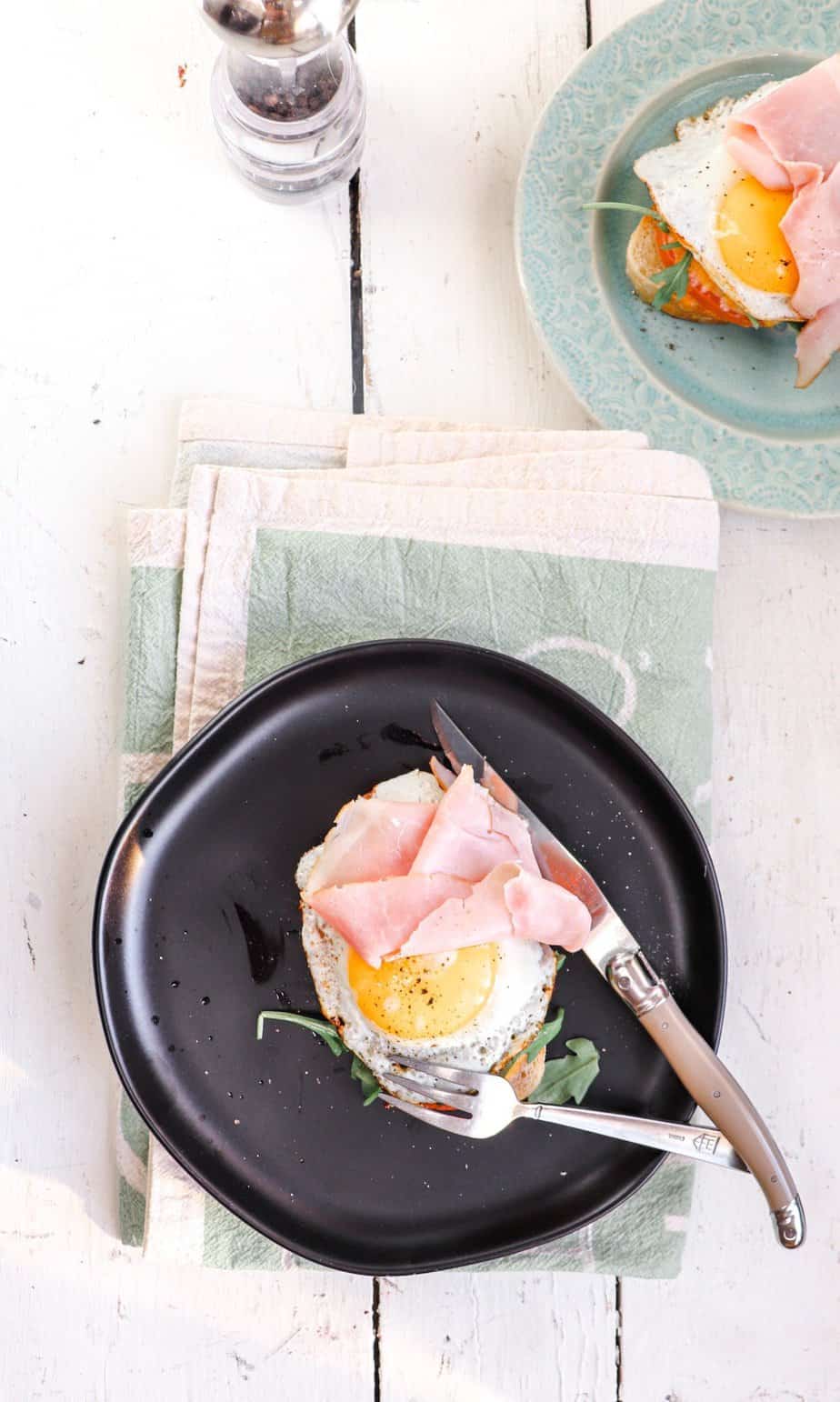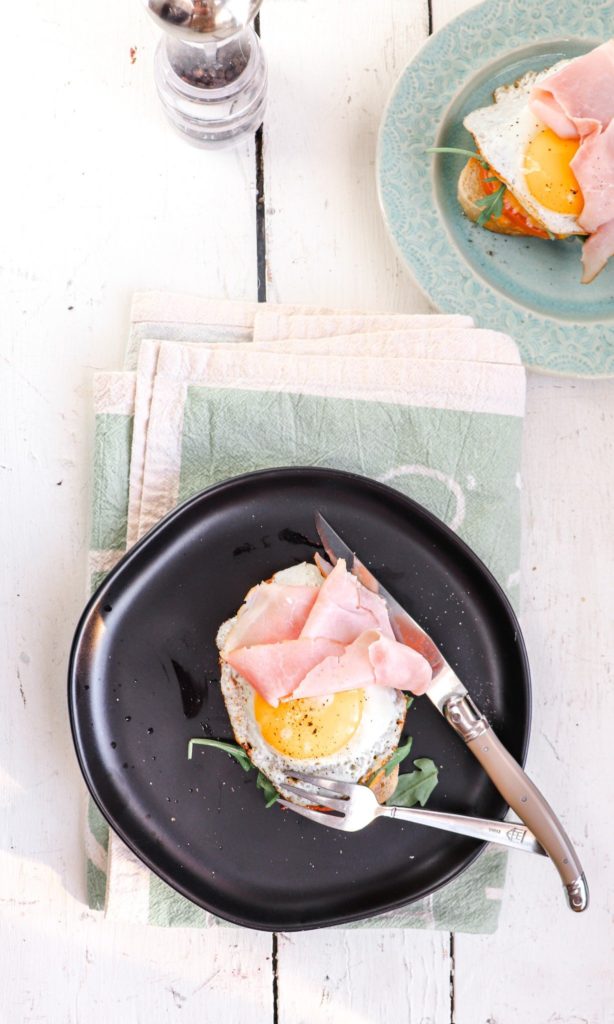 Everything serves a purpose here. The bread is thick enough to stand up to the cheese and runny egg. The buttered sides of the bread give it a nice crust. The tomatoes under the cheese add flavor and color. Arugula brightens up what could be a heavier dish. The ham adds salt and protein. No ingredient is unimportant!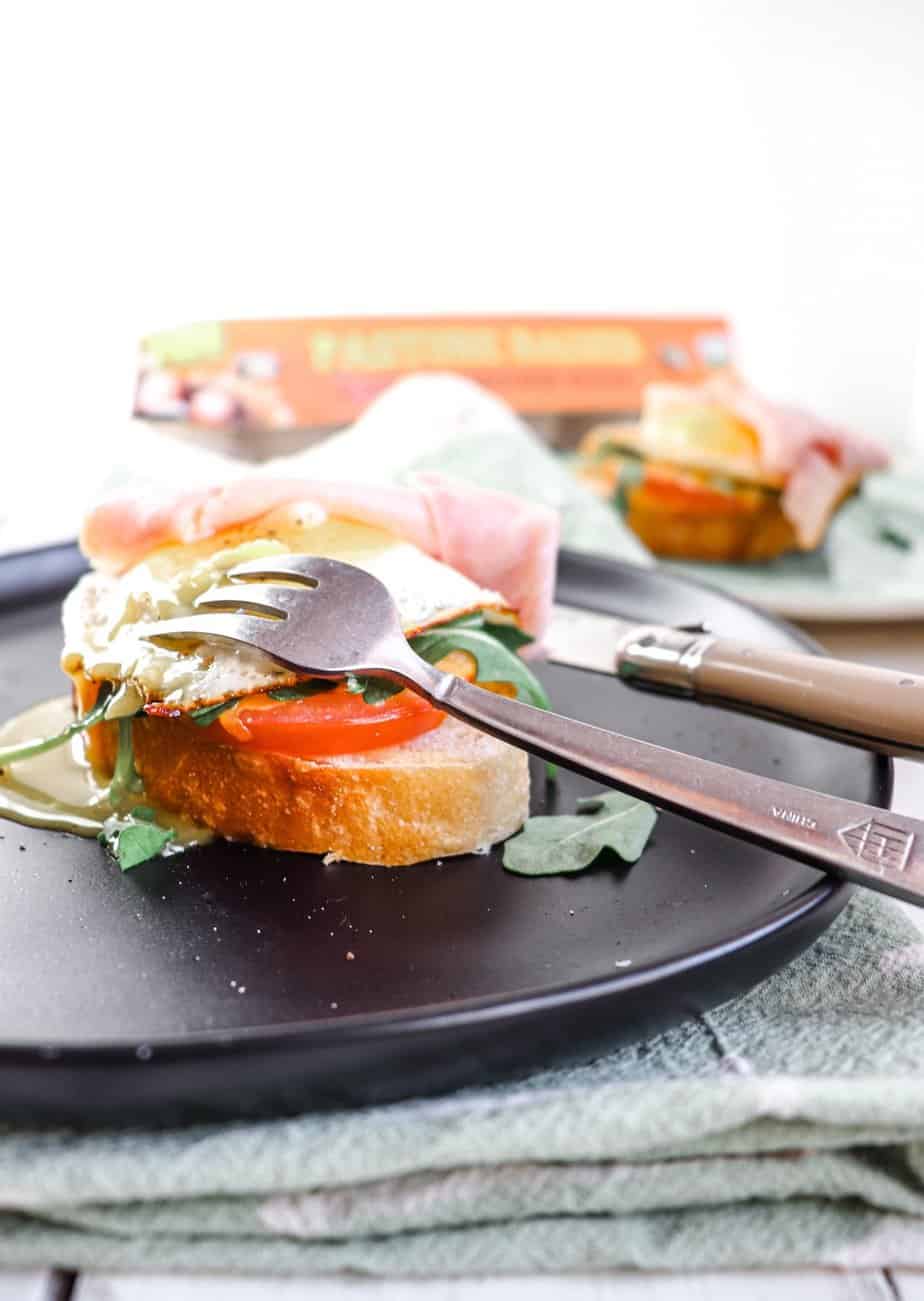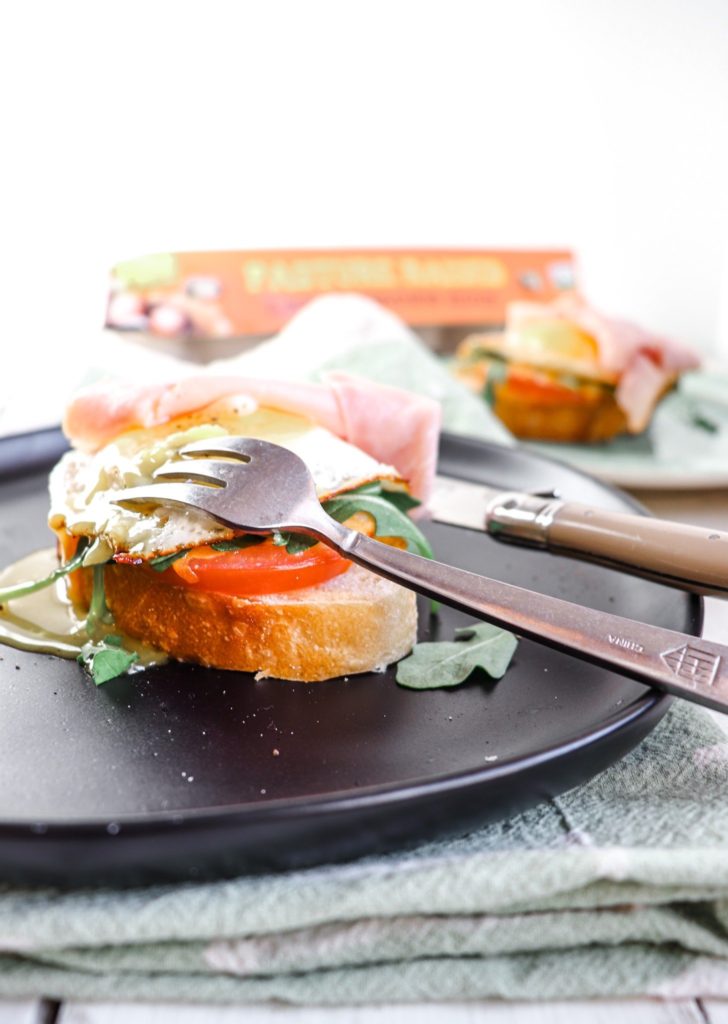 For the egg on top, I like sunny side up. I love the runny yolk with this because it creates somewhat of a sauce for every bite to dip into. If you're not a fan of that type of egg, over easy or even scrambled would work too!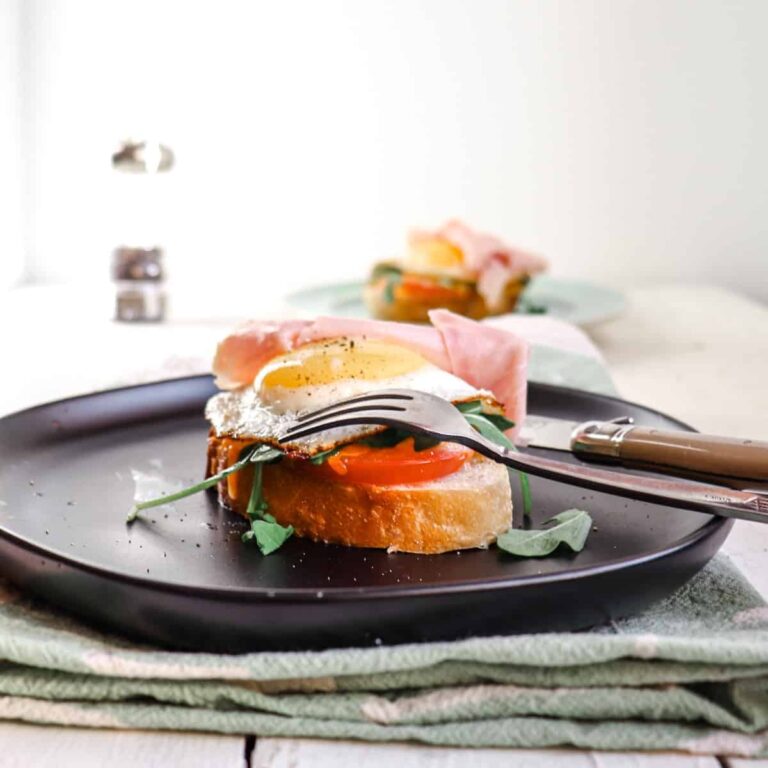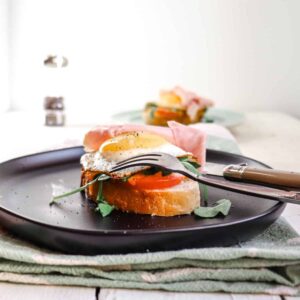 Open-Faced Ham and Egg Sandwich
Beautiful and filling-- this open faced egg sandwich has the perfect mix of fiber, protein, and fat to keep you satisfied.
Ingredients
1

Egg

1

ham slice

2

tablespoon

shredded Monterey Jack cheese

1

tbsp

butter

1

thick slice of sourdough bread

¼

cup

arugula

lightly packed

2

slices

Roma tomato

pepper to taste
Instructions
Preheat oven to 350 degrees.

Take one slice of sourdough bread and butter both sides. Place on a baking sheet and add sliced tomatoes. Sprinkle cheese on top and bake in the oven for ten minutes until the cheese is melted.

A minute or two before your bread is ready to come out, fry up your egg. 

Top warm toast with a handful of arugula. Place fried egg on top, and finish with a slice of ham. Serve with fresh cracked black pepper.