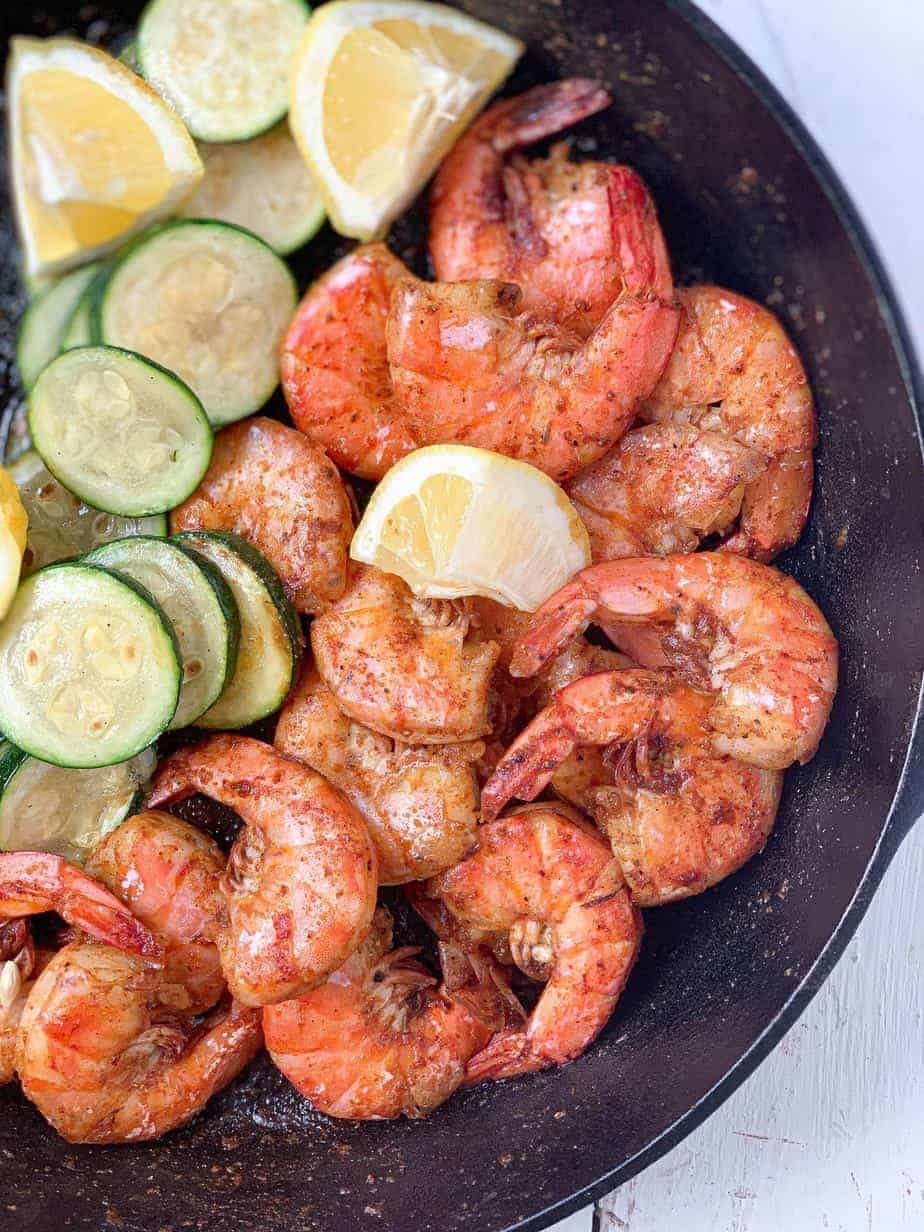 One of Michael and I's favorite meals is going out to a crab boil. The first time we ever went was on our honeymoon in South Carolina. I remember it vividly, we are SO excited. Most of the others in the restaurant did not seem as impressed as we were, perhaps because they were used to it. But to us, it was a real treat. Even now when we go to the local Crabby Boil here in Illinois, we are like giddy kids. I always order crab legs and he always orders shrimp. We love the fun of working to get to your food, and making a mess while doing so. It is certainly not a pretty sight, but it sure is a great time!
I had those visits in mind when creating this recipe! A paired down version, which is all quickly made in one pan. These Cajun shrimp only take a few ingredients, but they are succulent to say the least.
Someday I will make a more full-on version. With potatoes, andouille, and the works! But for now, this works perfectly for satisfying the craving.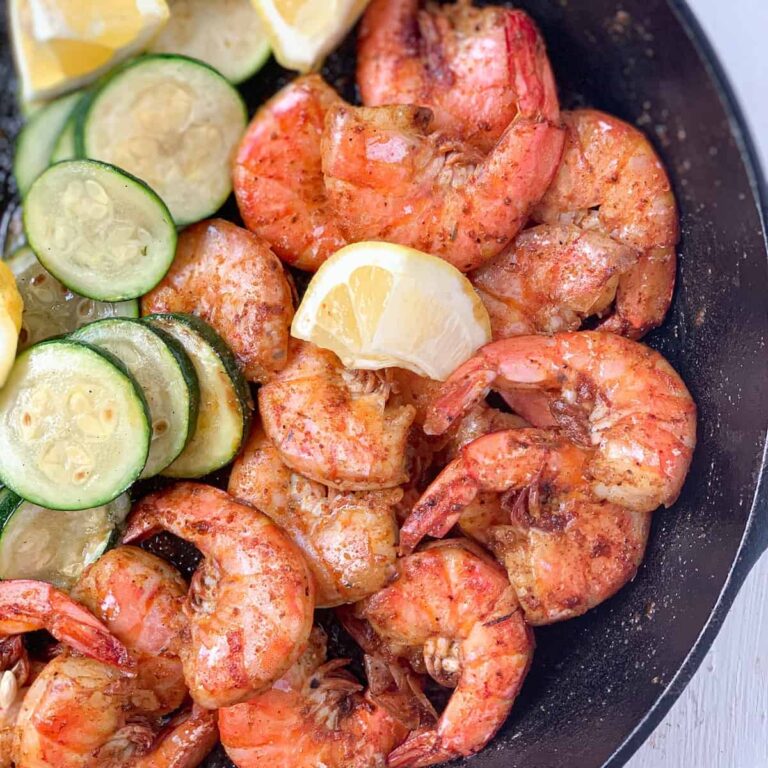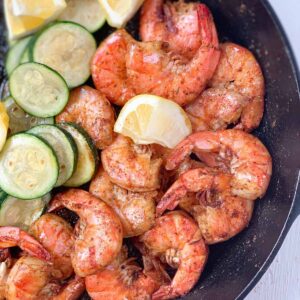 Cajun Butter Shrimp
Ingredients
4

tbsp.

butter

1

lb.

shrimp

large, shells on, heads off

2

tbsp.

cajun seasoning

½

tsp.

salt

½

tsp.

pepper

1

half lemon
Instructions
In a large skillet, heat butter until melted. Add in Cajun seasoning, salt, and pepper.

Add in shrimp, and stir to completely coat.

Remain on medium-high heat until cooked through (shrimp will turn from grey to pink). About 6-8 minutes. Stir as needed.

Squeeze half of a fresh lemon over top to finish.