Demerara Simple Syrup is a sweet sugar syrup that has a rich golden color and a lovely molasses taste to it. This Demerara Syrup Recipe will make a beautiful addition to your favorite cocktail.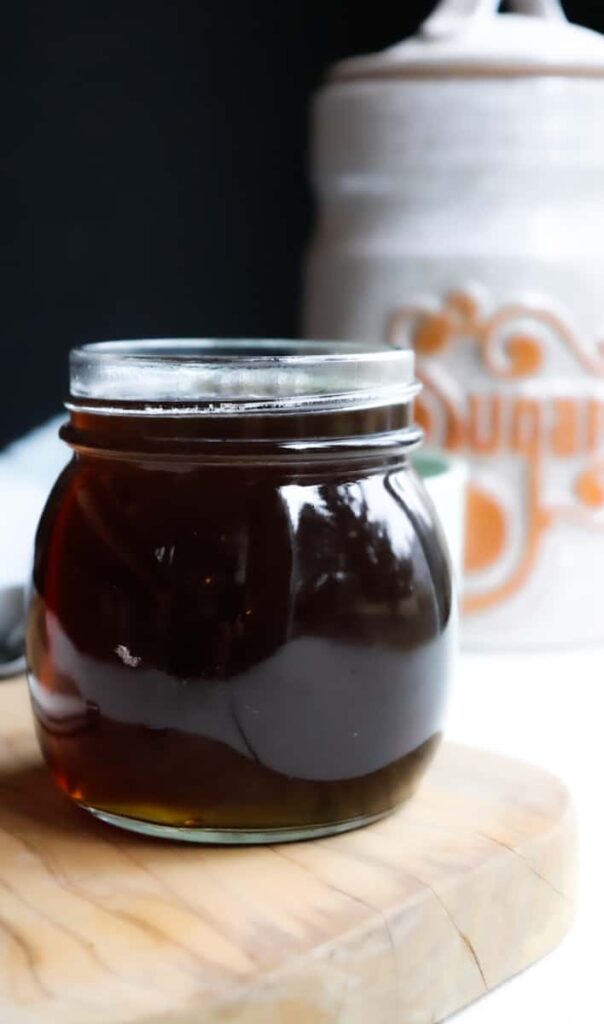 What is demerara sugar?
Demerara sugar is an unrefined sugar made from crystallized evaporated cane juice that still contains trace amounts of molasses. Demerara sugar has a light brown/caramel color and the sugar crystals are larger in size that regular white sugar.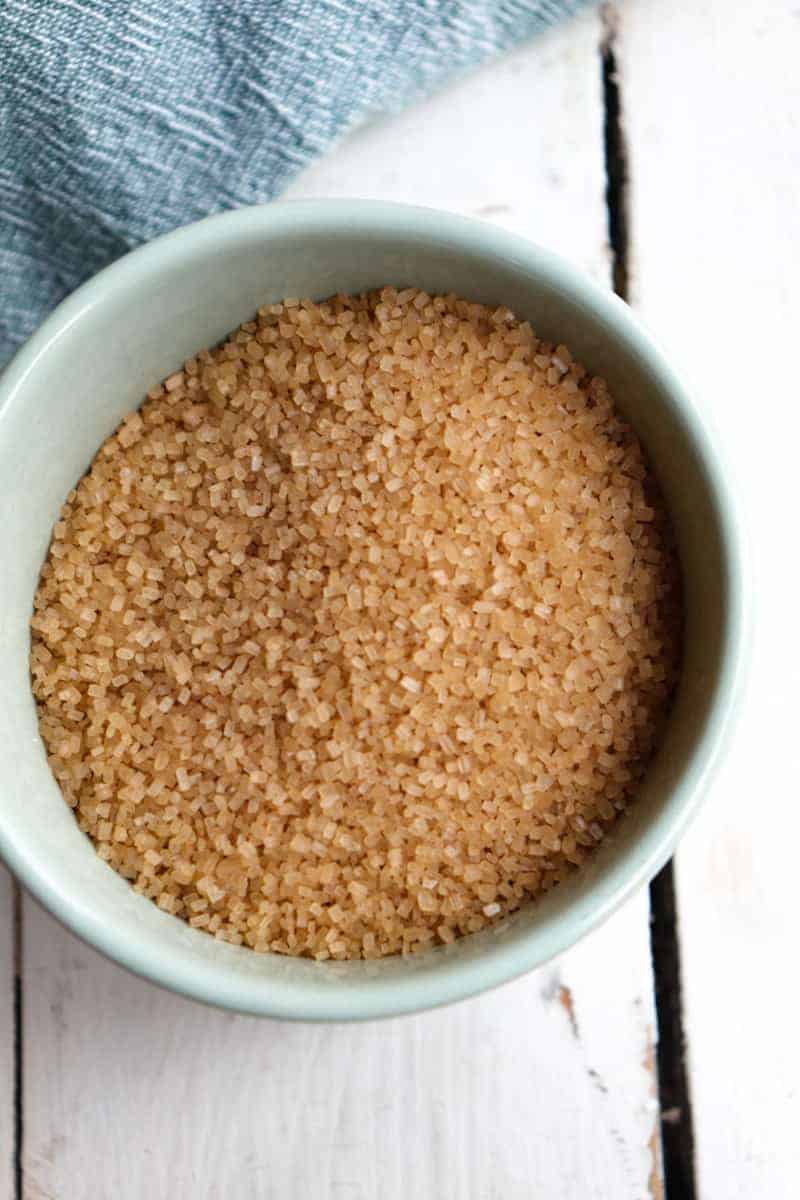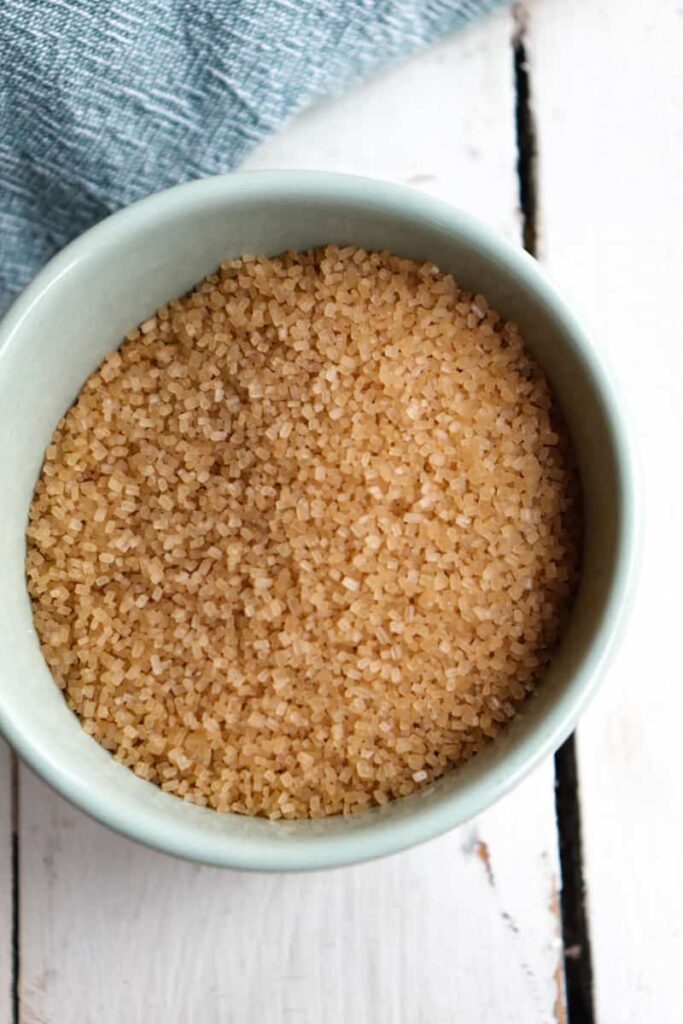 Demerara sugar is similar to brown sugar but in demerara the sugar crystals are often larger and more often than not, brown sugar is made by replacing part of the molasses back into the sugar rather than not removing it in the first place.
Demerara sugar is also a fun addition to cookies and brownies because it adds a rich flavor and a slight crunch to the texture of the baked goods because of the larger sugar crystals.
What is simple syrup used for?
Simple syrup can be used for alcoholic and non-alcoholic beverages to sweeten them. It is wonderful, because using it ensures that there no sugar granules at the bottom of the glass!
It's great to sweeten up this easy sun tea recipe or a classic arnold palmer.
Ingredients for demerara simple syrup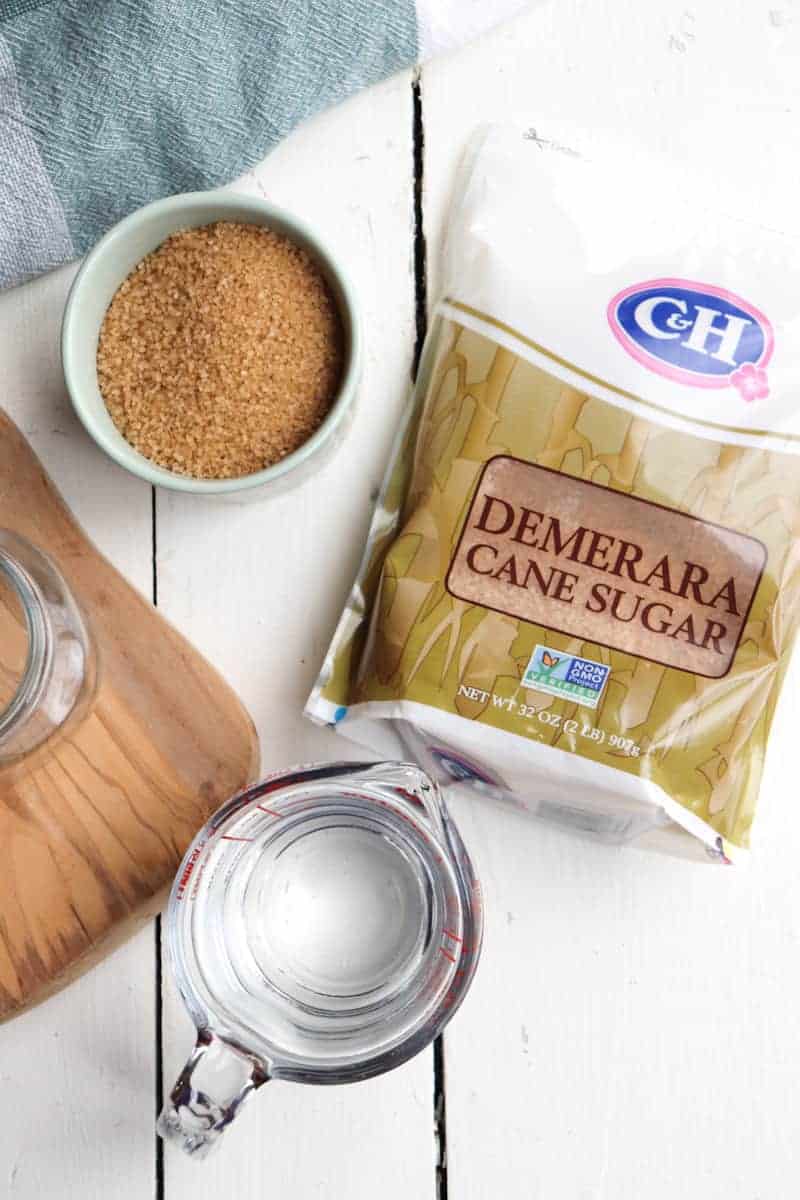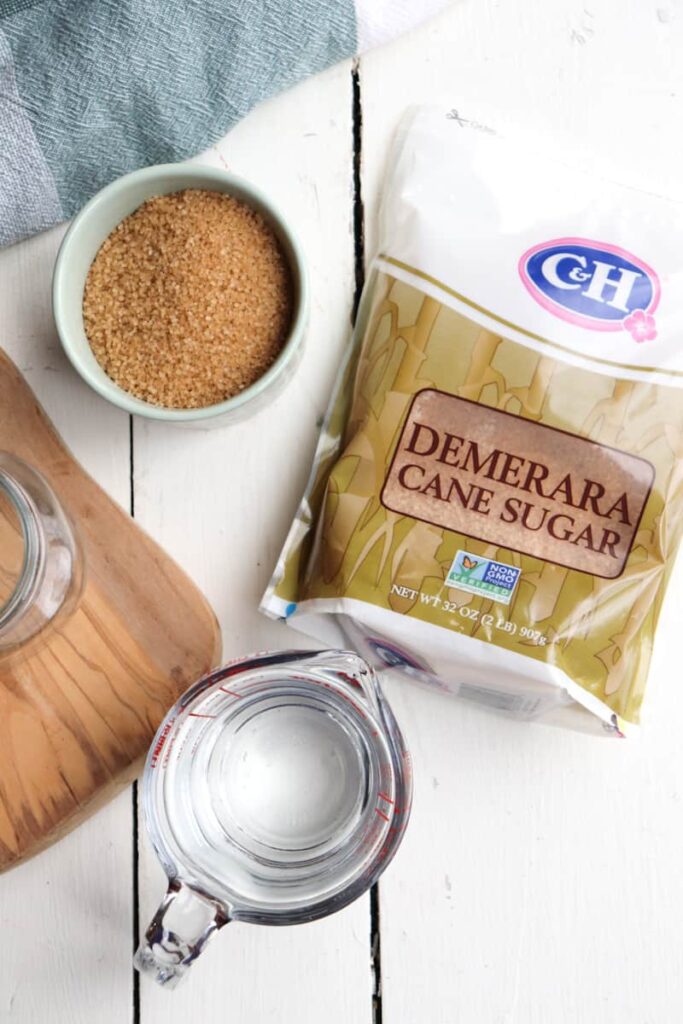 All you need is two ingredients-- demerara sugar and water. It is truly that simple.
How to make demerara syrup
In a small saucepan, combine demerara sugar and water.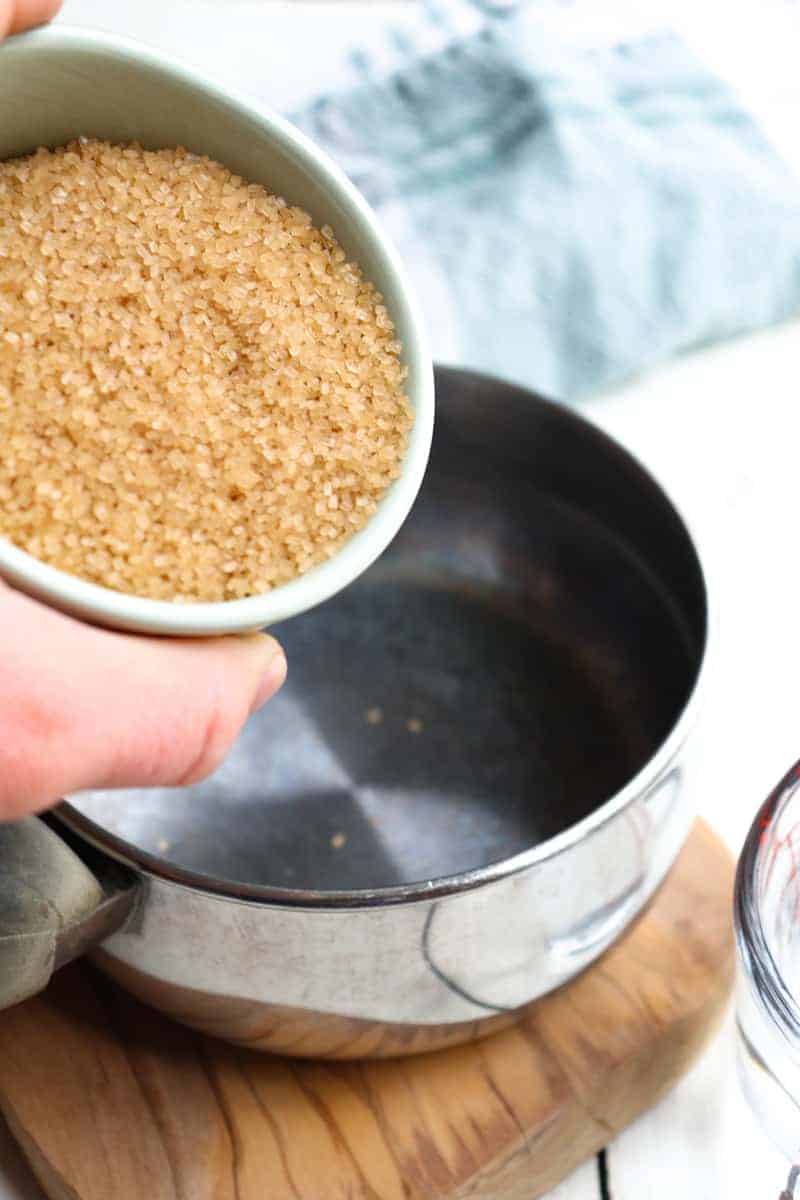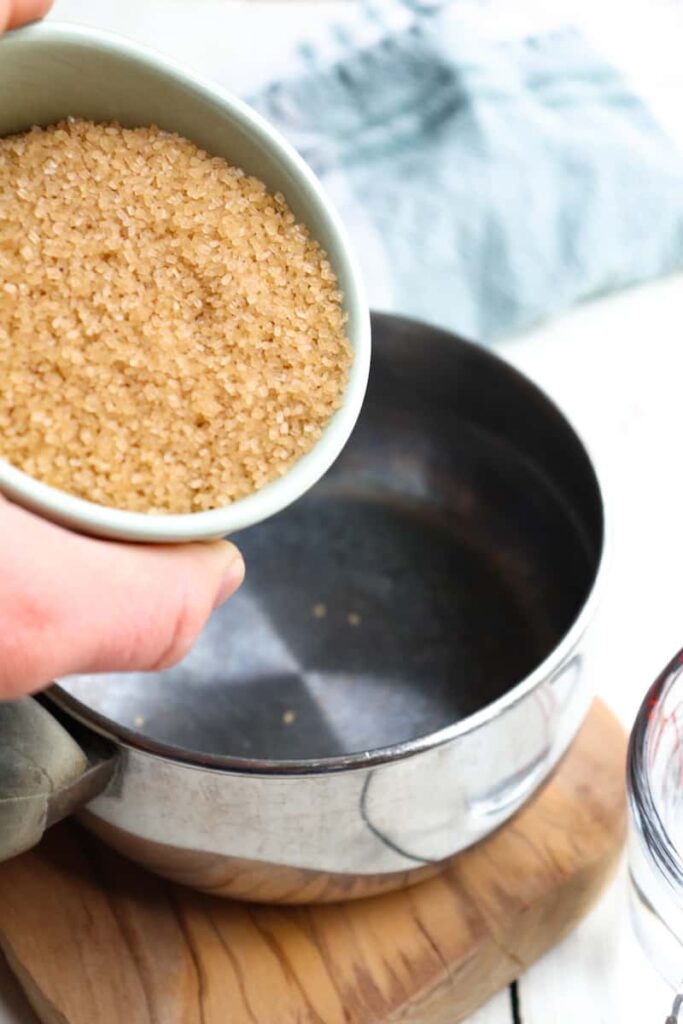 Simmer over medium heat until the sugar dissolves.

Allow to cool and use for cocktails or any recipe that calls for simple syrup.
Substitutes for demerara sugar
cane sugar (this will not give you the same rich golden color as demerara sugar syrup, but this will still create a sweet syrup).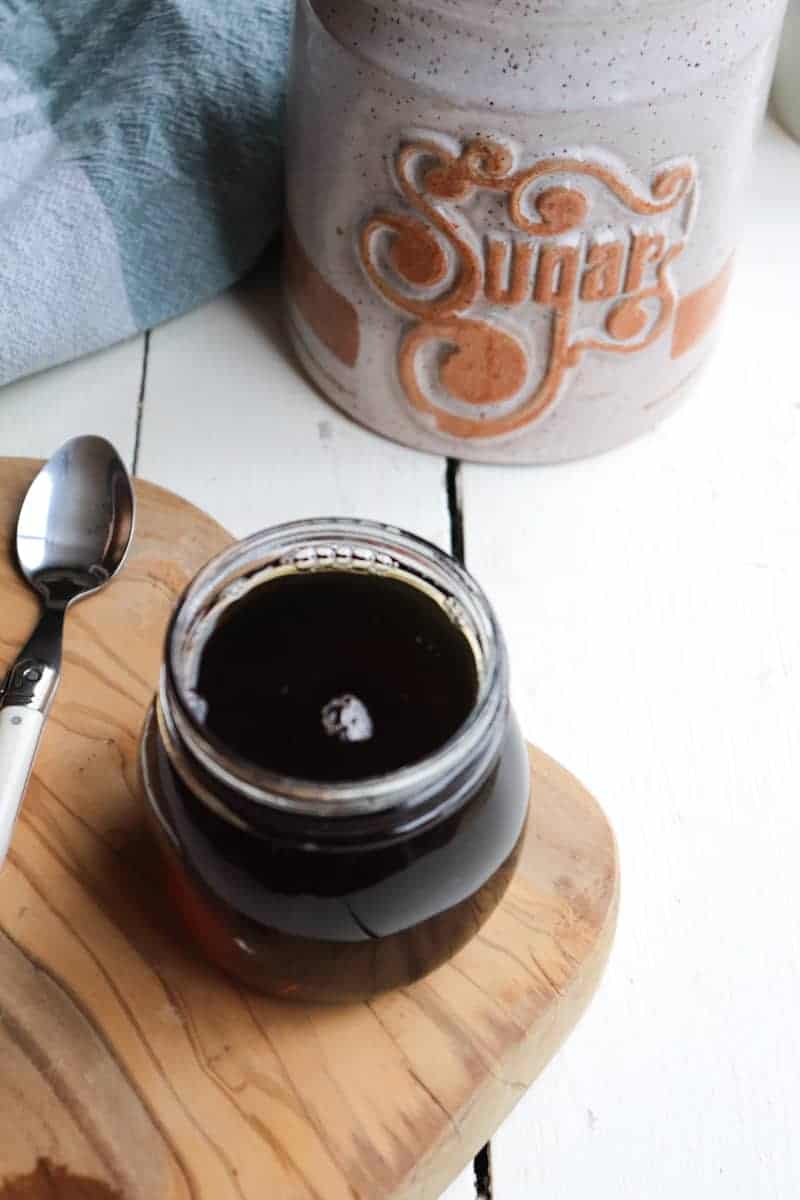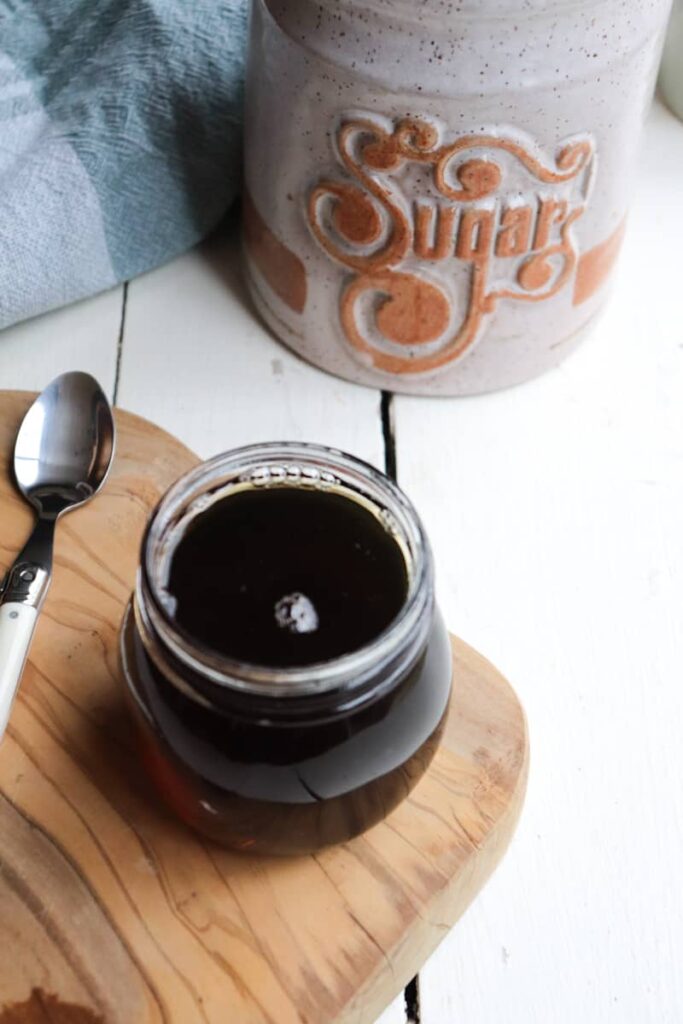 Can you make more or less of the recipe?
This sugar syrup recipe calls for equal parts sugar and water, so as long as you follow that ratio, adjust the amount you want to make accordingly! Feel free to make more or less depending on the amount of syrup you want to end up with. The final product in this recipe will yield about 1 ½ cups of syrup.
Storage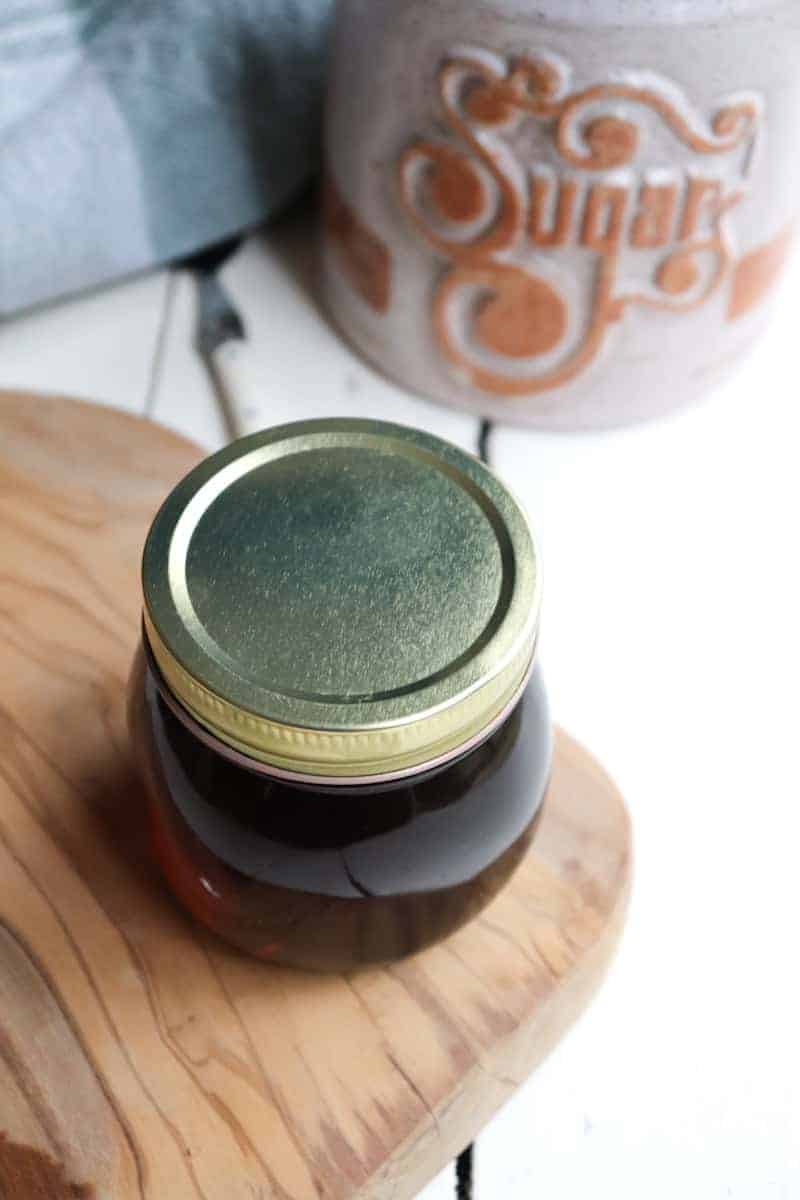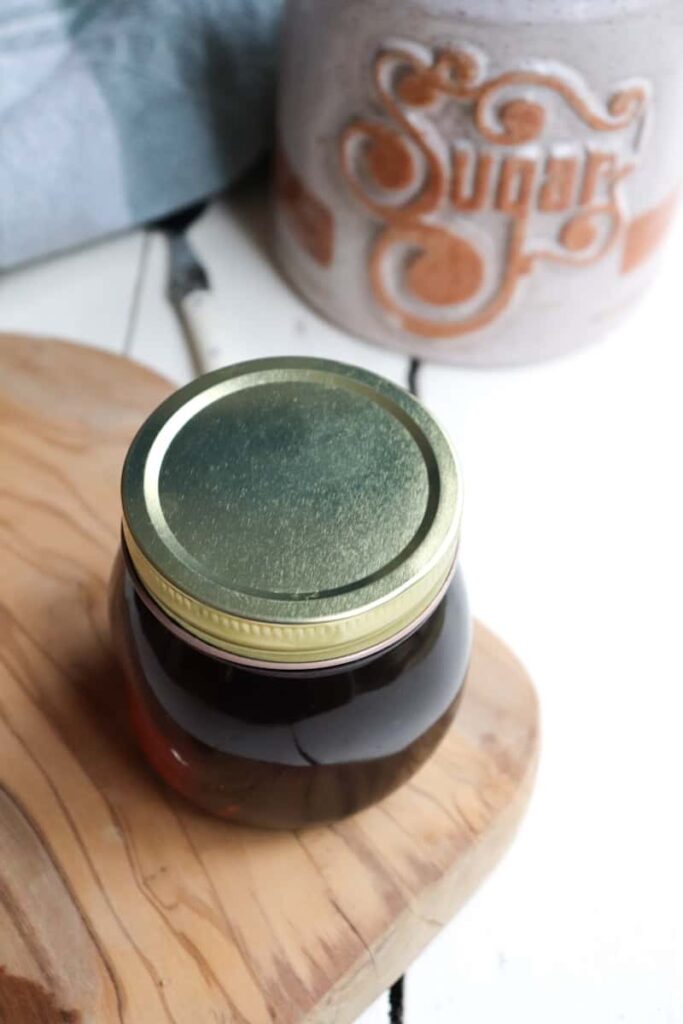 This demerara simple syrup will keep for 4 weeks in the fridge, in an airtight container.
Looking for a delicious cocktail recipe to utilize your homemade demerara syrup? Try it as a sweetener in a classic margarita, old-fashioned cocktail, or gimlet.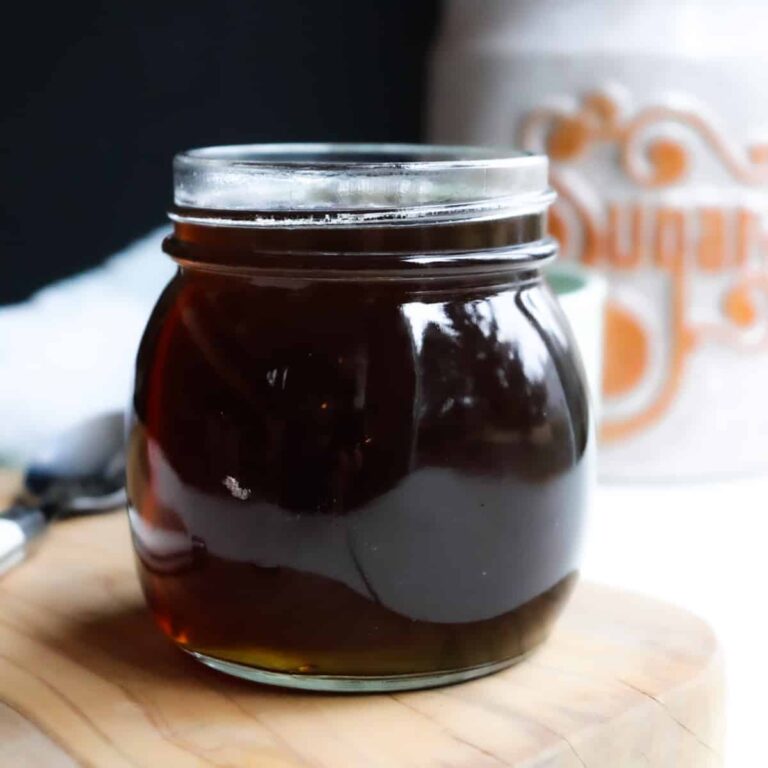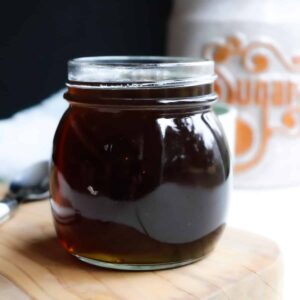 How to Make Demerara Syrup
Demerara Simple Syrup is made with demerara sugar and water and can be used as a sweetener for all of your favorite cocktails.
Instructions
In a small saucepan, combine demerara sugar and water.

Simmer on a low heat until the sugar dissolves.

Allow to cool and it's ready to use!
Nutrition