I love making fresh pasta at home. It takes very few ingredients that I almost always have on hand, but it changes a dish to a completely different flavor than that of dry pasta (which I also love!). Adding fresh spinach to the dough doesn't change the flavor much but it adds a fun color and of course lots of nutrients!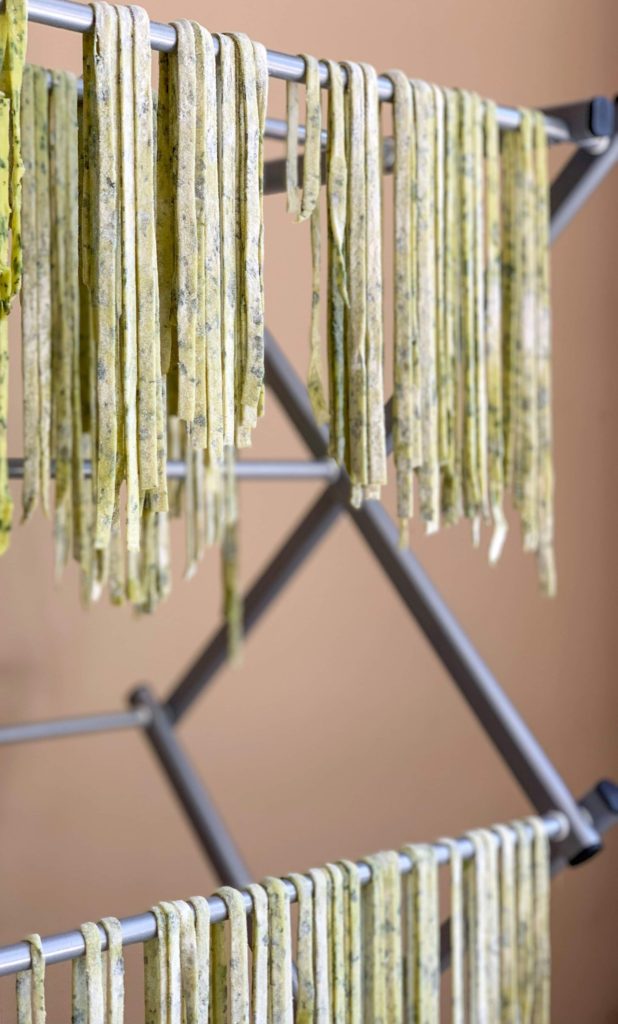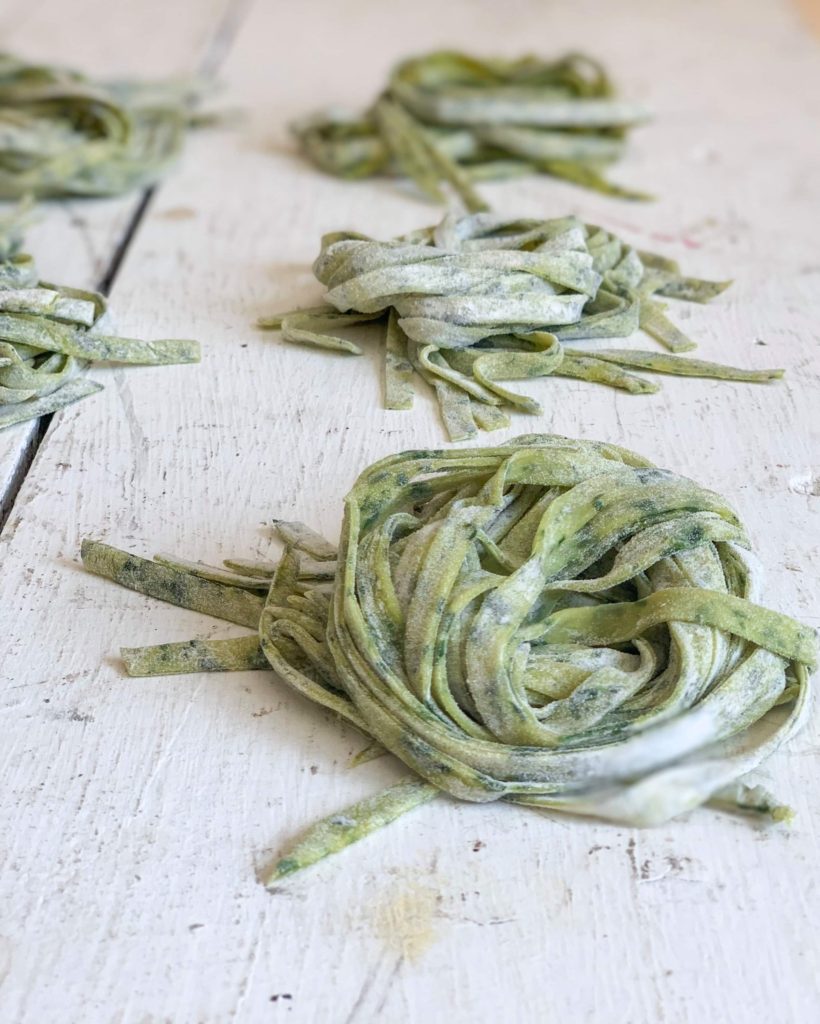 Depending on the size of your food processor, and how small you are able to get your spinach will affect the final look of it. If you are able to get it very small, the pasta will be colored green more uniformly. If the pieces of spinach are bigger, then it will have a more marbled effect throughout. Both work fine, as long as the spinach is small enough that it doesn't affect the integrity of the pasta. Too big, and the long noodles won't stay together.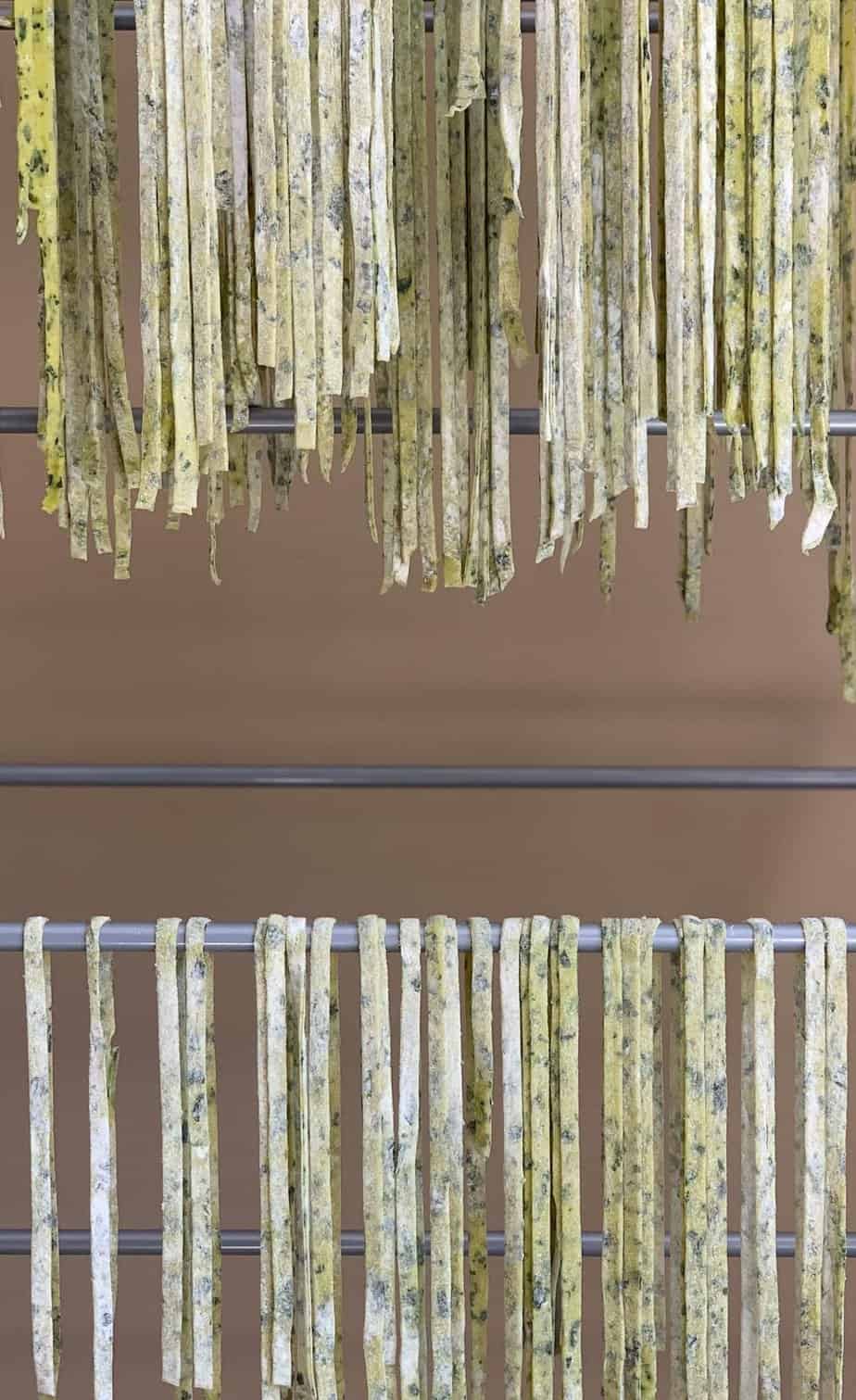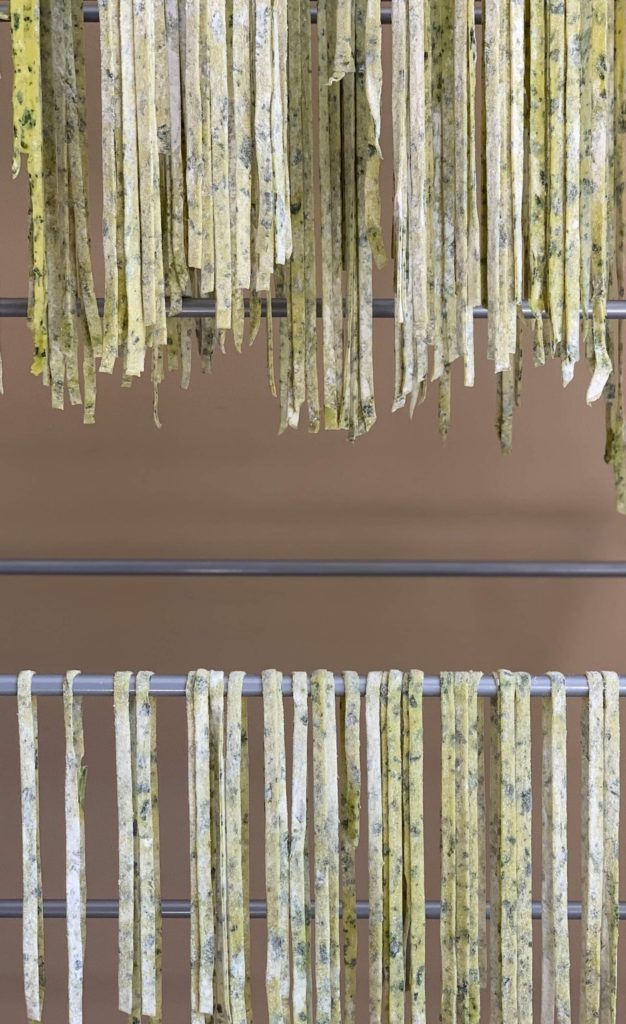 If you don't have a food processor, you can definitely still make this! Just chop your spinach up as finely as you can with a sharp knife, or try a blender!
Baby spinach is more delicate than full grown so I prefer it for this recipe!
Top this delicious pasta with your favorite sauce, like this slow cooker beef ragu.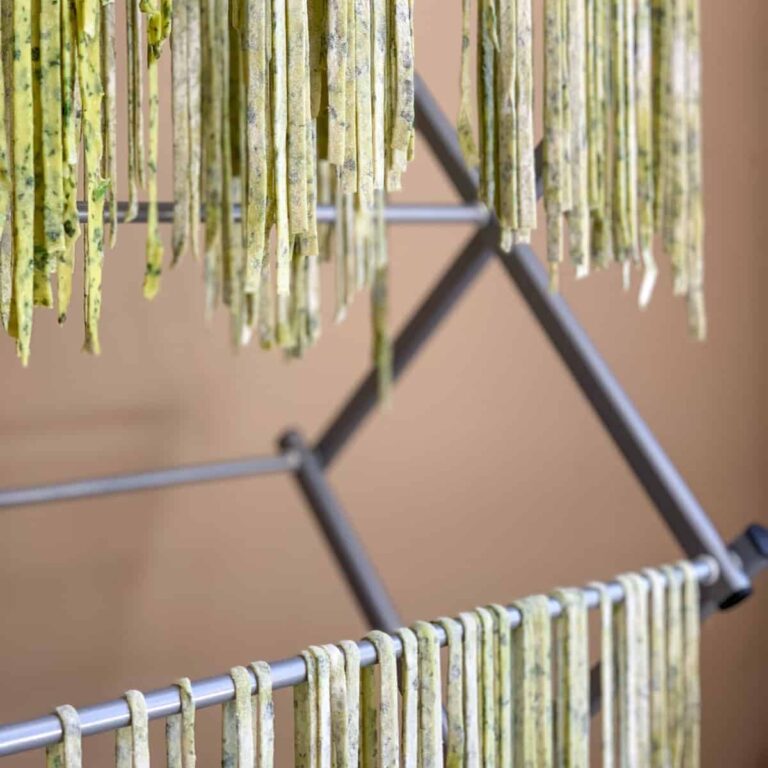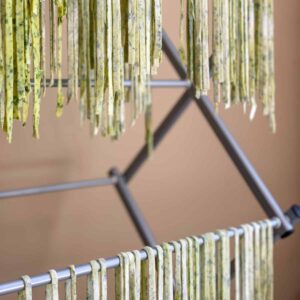 Homemade Spinach Tagliatelle
Ingredients
1

cup

fresh spinach leaves

packed

½

tsp.

salt

3

tbsp.

water

1

tbsp.

olive oil

2

cups

flour

plus more for sprinkling

2

eggs

1

egg yolk
Instructions
Combine fresh spinach, olive oil, salt, and water in a food processor. Pulse until mostly smooth. (You can go as smooth as you would like, I like leaving it a little coarser so that you can see the spinach more obviously in the pasta).

In a kitchen-aid, add flour, eggs, egg yolk, and spinach mixture. Use the dough hook attachment to begin mixing the dough. You may have to add a little water or flour depending on the tackiness of the dough.

Once the dough comes together, place on a floured countertop and knead by hand for a few minutes. Cover with plastic wrap and let rest for 15 minutes.

Once the dough has rested, it is time to roll it out into noodles. Begin by cutting the dough into quarters. Take one fourth of the dough and flatten slightly with the palm of your hand and sprinkle flour generously over the whole of it to coat. Begin feeding the dough through the pasta attachment on your kitchen-aid. I begin with the widest setting and gradually work my way to about a 5 on the attachment.

Once the dough is in long sheets, coat with more flour (stickiness is the enemy when feeding through the pasta attachment). Cut the sheets in half so that the noodles won't be two feet long.

Feed the pasta sheet through the tagliatelle/fettuccine attachment. Allow to dry by hanging or laying flat on a baking sheet. Cooking immediately in boiling water for 3 minutes.