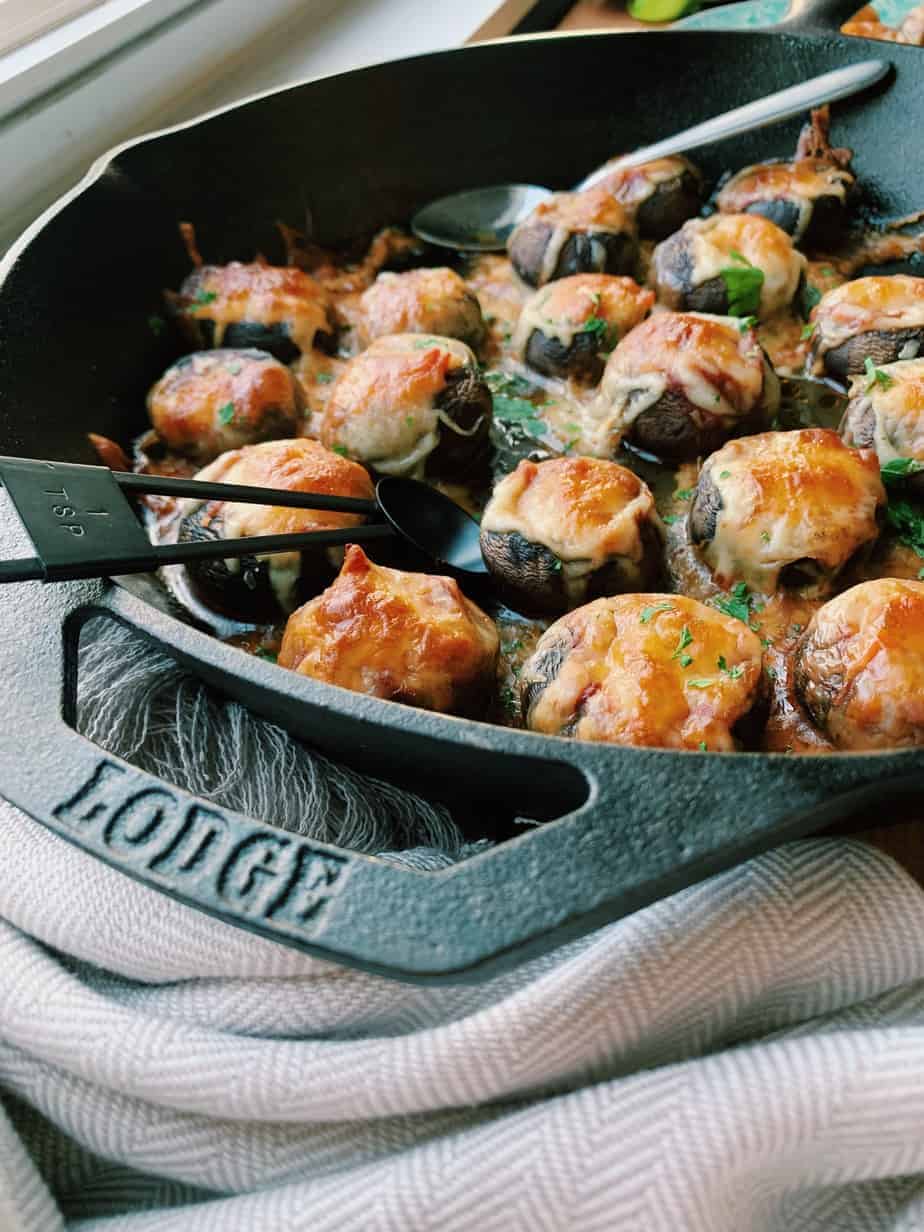 My family likes to do something called "appetizer night" for dinner. This just means instead of one big meal, we do a smorgasbord of all of our favorite appetizers! This generally involves shrimp with cocktail sauce, pigs in a blanket, my spinach artichoke cups (Found here: https://seasonandthyme.com/spinach-artichoke-cups/), and some sort of veggie tray.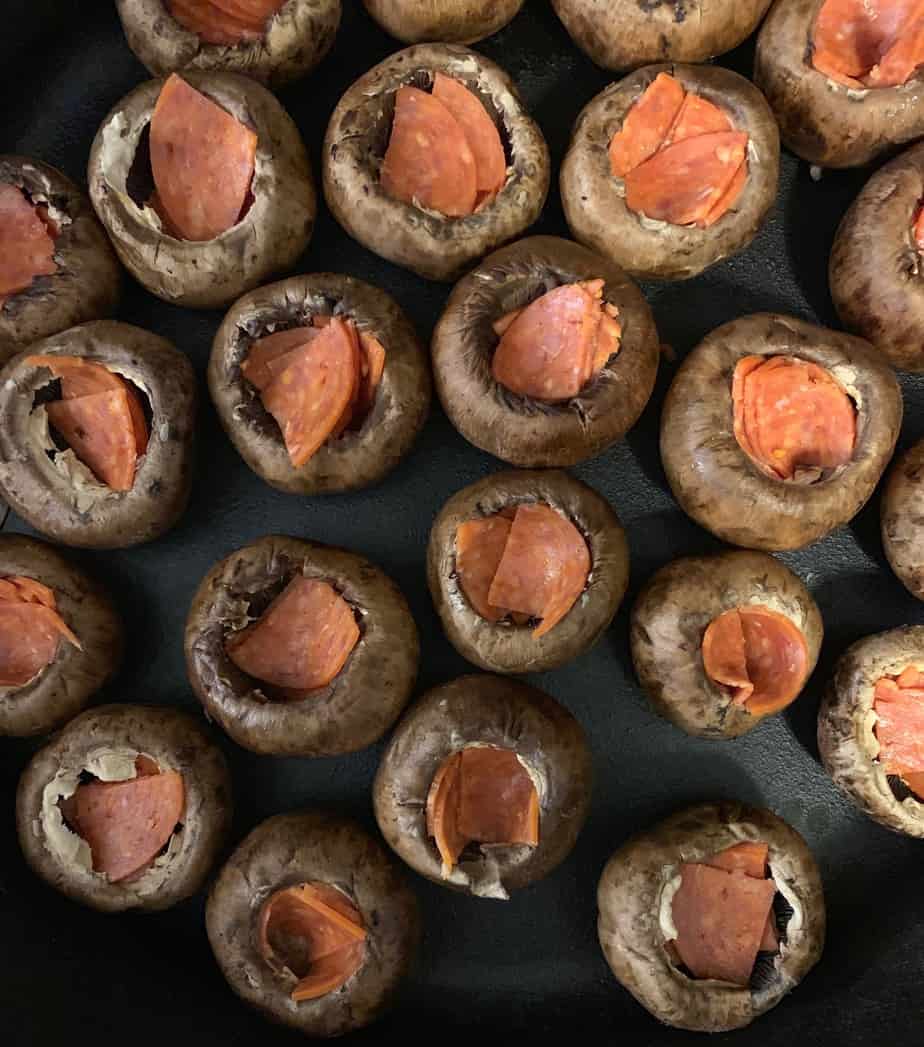 After trying these, Michael has declared that they need to be added to the appetizer night line-up. Well folks, that's a ringing endorsement!
There will be more pizza sauce left over than what fits inside the caps. I'm an extra sauce kind of girl, so I just dip the finished mushrooms in sauce after they are done cooking. Or you could make a double batch-- these babies are gonna go quick.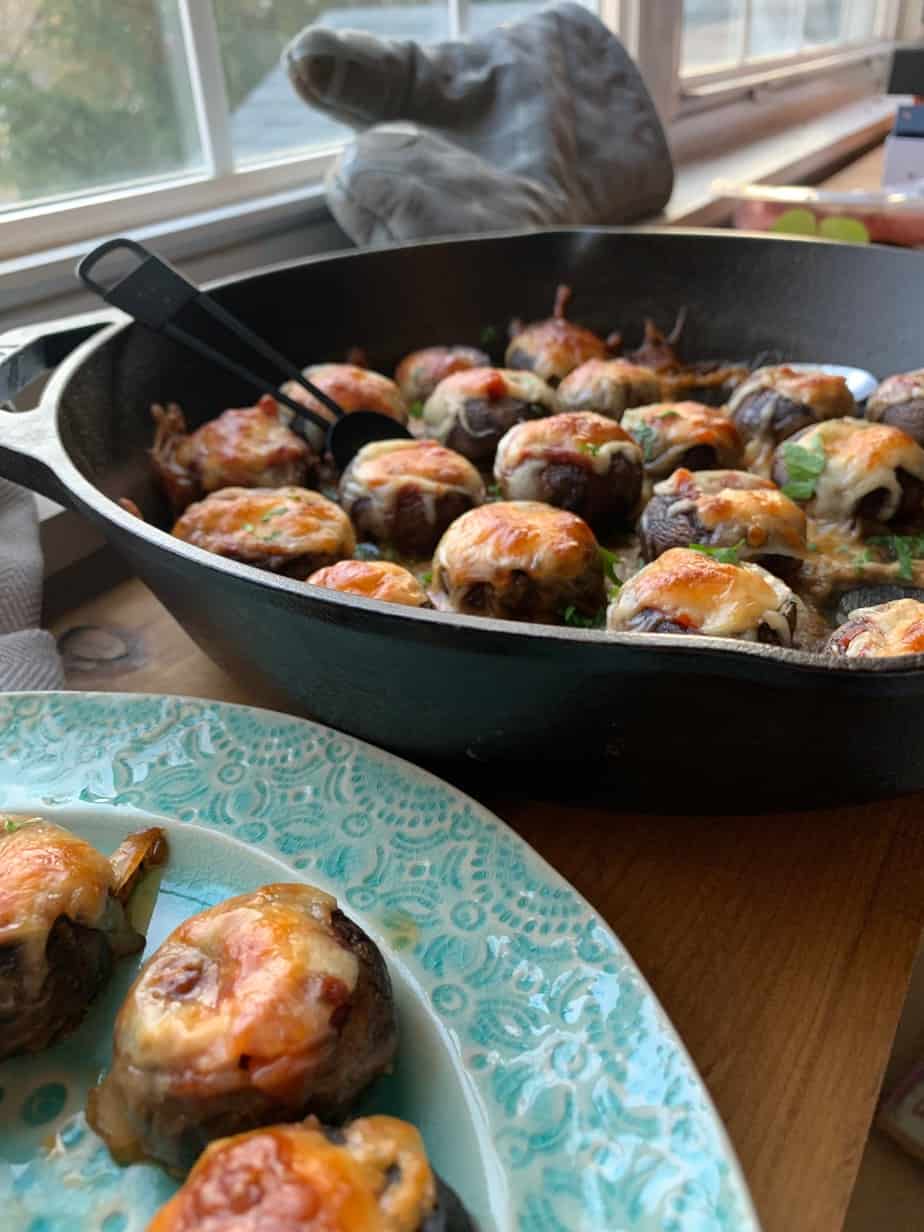 I used pepperoni, but these could house any of your favorite pizza toppings! The world is your mushroom.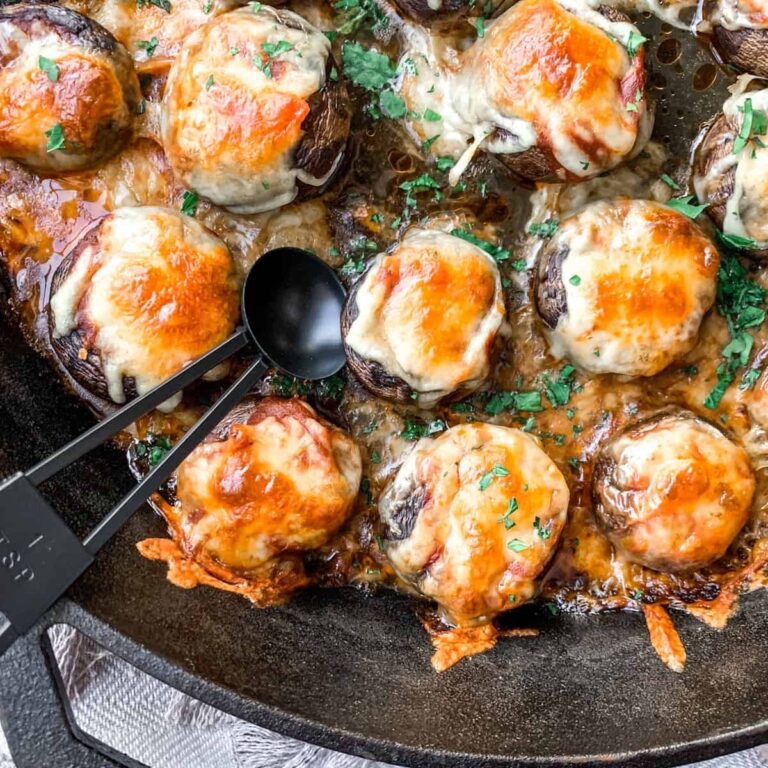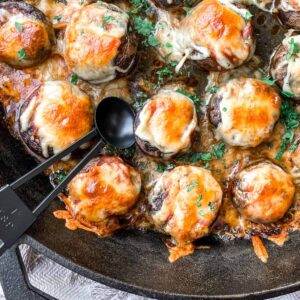 Pepperoni Pizza Mini Stuffed Mushrooms
Ingredients
20-25

cremini mushrooms

1

pkg.

pepperoni

1

jar

pizza sauce

10

oz.

mozzarella cheese
Instructions
Preheat oven to 375 degrees.

Remove the stems from all of the mushrooms and place the caps in an oven safe baking dish, face up. You may want to scrape out some of the insides of the mushrooms depending on their size, and how much sauce you want to fit.

Place one pepperoni at the bottom of each cap (I cut the pepperonis in quarters and place 4 quarters at the bottom of each mushroom so that they would fit better).

Spoon on pizza sauce until it just reaches the top. Sprinkle mozzarella cheese on top of each.

Bake mushrooms for about 25-30 minutes, or until cheese is golden brown.