Two types of beans you see often in mexican cooking, you may be wondering what the difference is between black beans vs. pinto beans. Aside from the color difference, there are some other differences as well. Here's what you need to know about these protein fill pulses, as well as some great ways to incorporate both black and pinto beans into your recipes.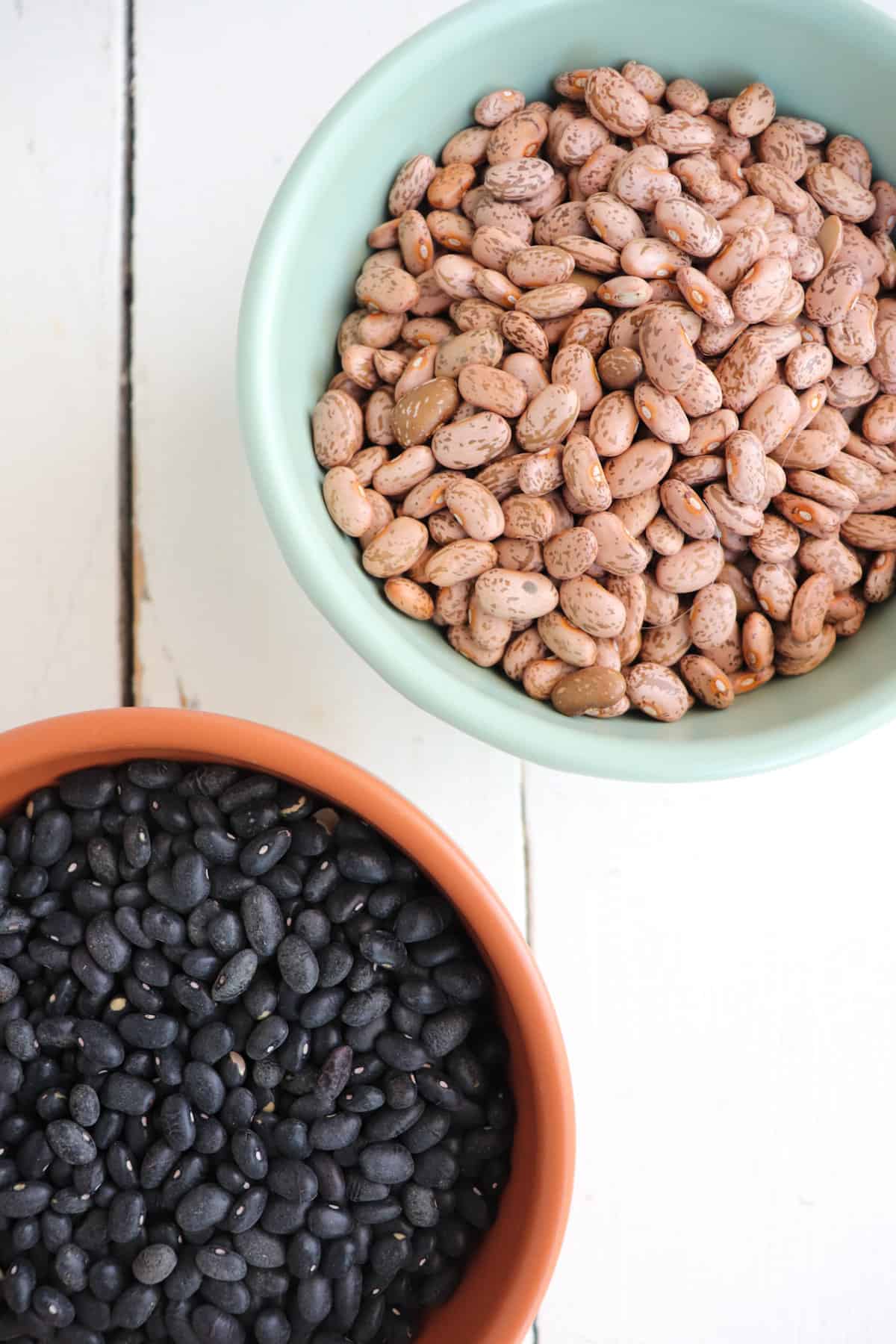 Staples in south american, south western, and mexican cooking, these beans are nutritional powerhouses that are full of protein and fiber. They can be bought already cooked in cans or dried.
Dry beans will stay fresh almost indefinitely as long as they are stored in a cool, dry place.
What are beans?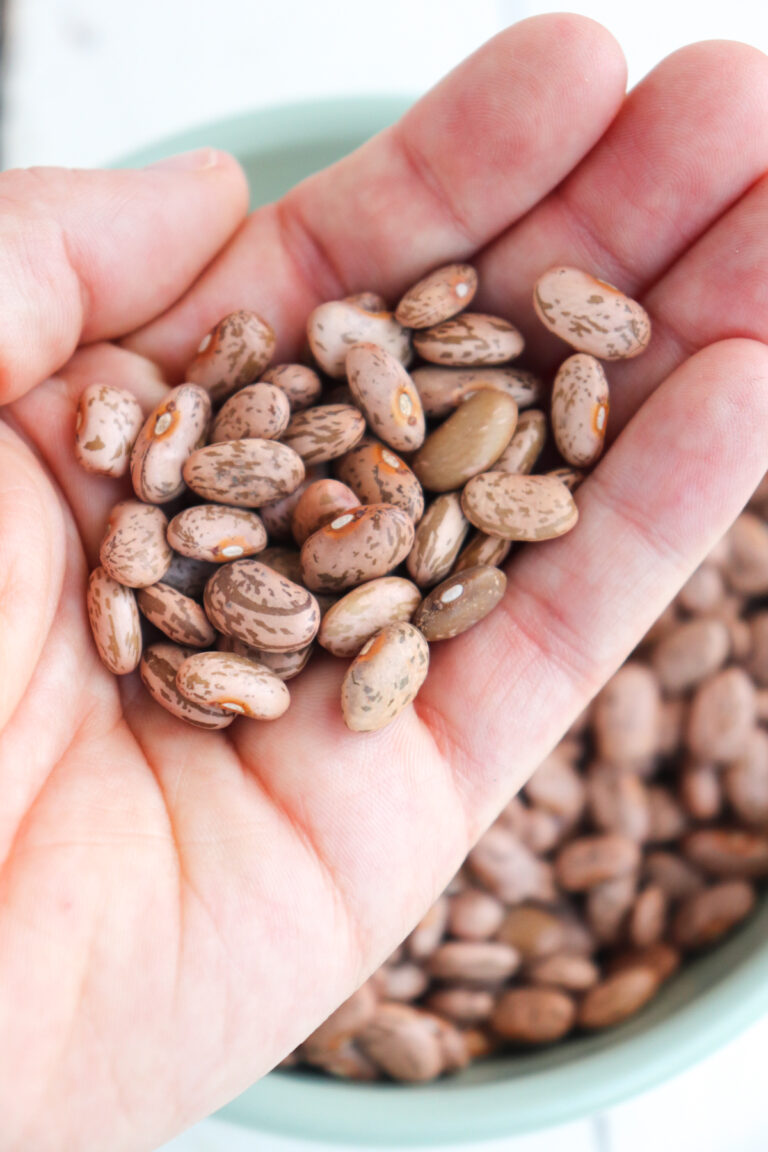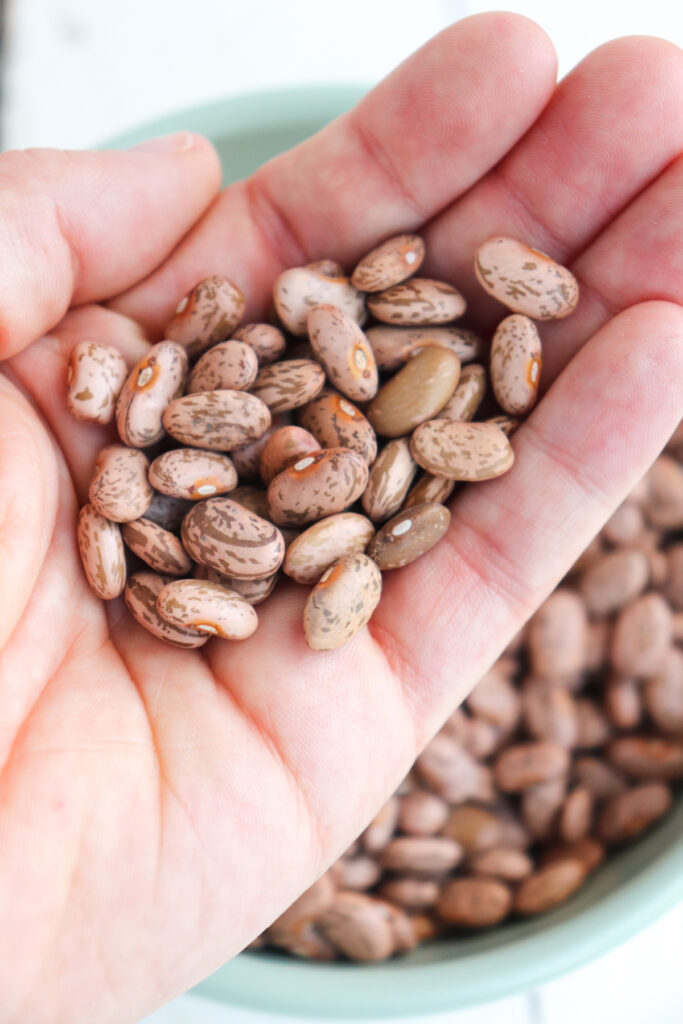 Both black and pinto beans come from leguminous (Fabaceae or Leguminosae family) plants. These types of plants are primarily grown for the seeds inside, otherwise called the "pulse." Other plants in this group include soybeans, chickpeas, peanuts, and lentils, among others.
What's the difference between black beans and pinto beans
Here are the main differences between the two in regards to taste, texture, and color.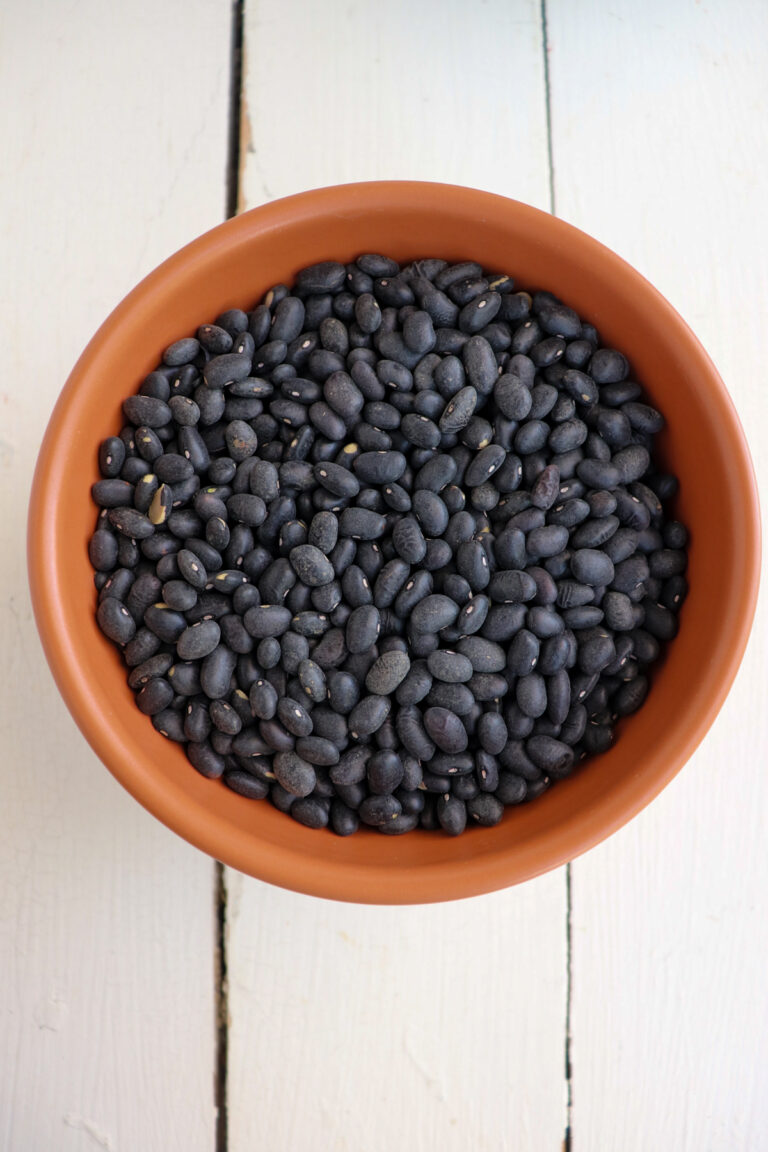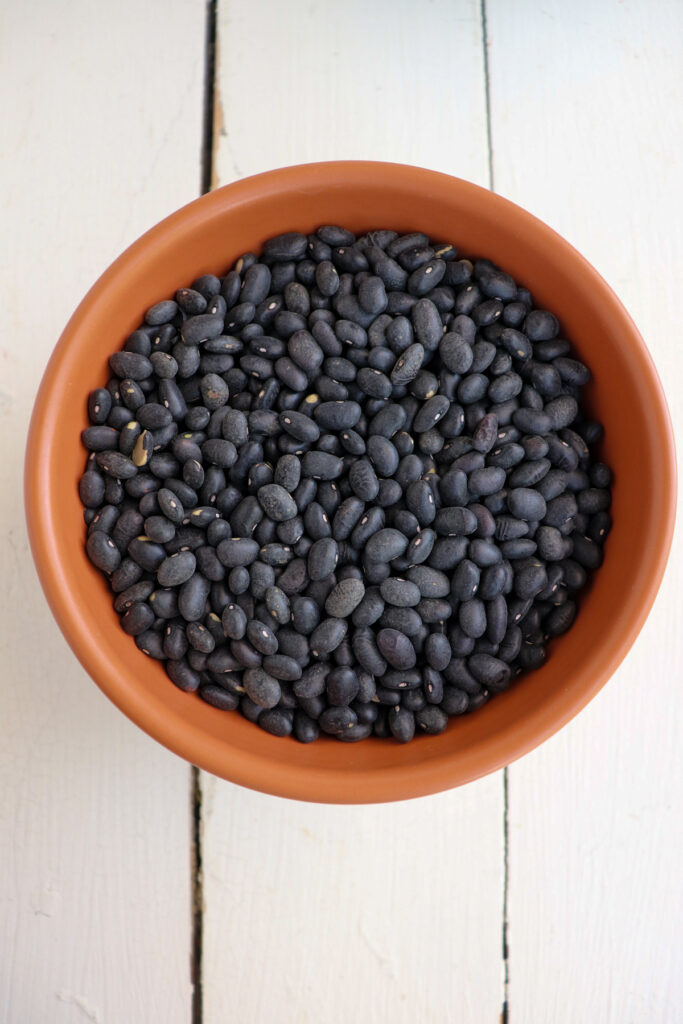 Black Beans
Size: smaller and more oval shaped
Color: rich black color with a white inside
Flavor: mild and meaty
Texture: firm and sturdy, they keep their shape more than pinto beans
Other names: black turtle beans, caviar criollo, and frijoles negros.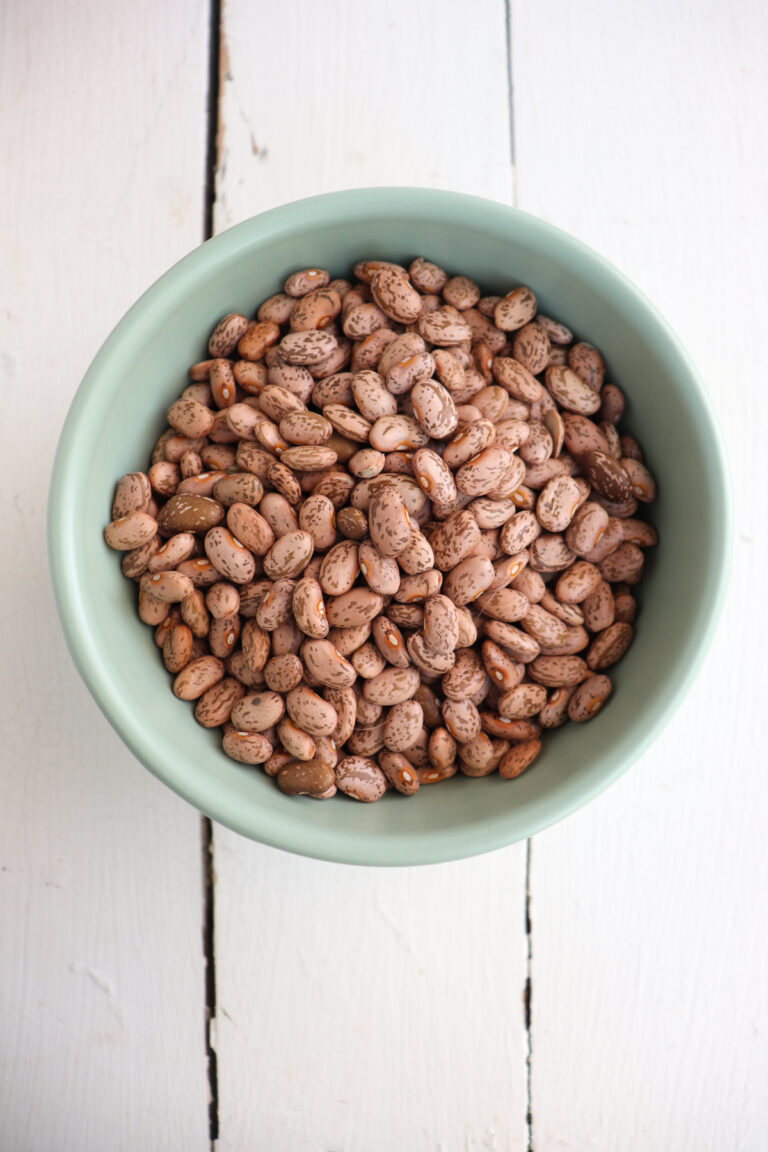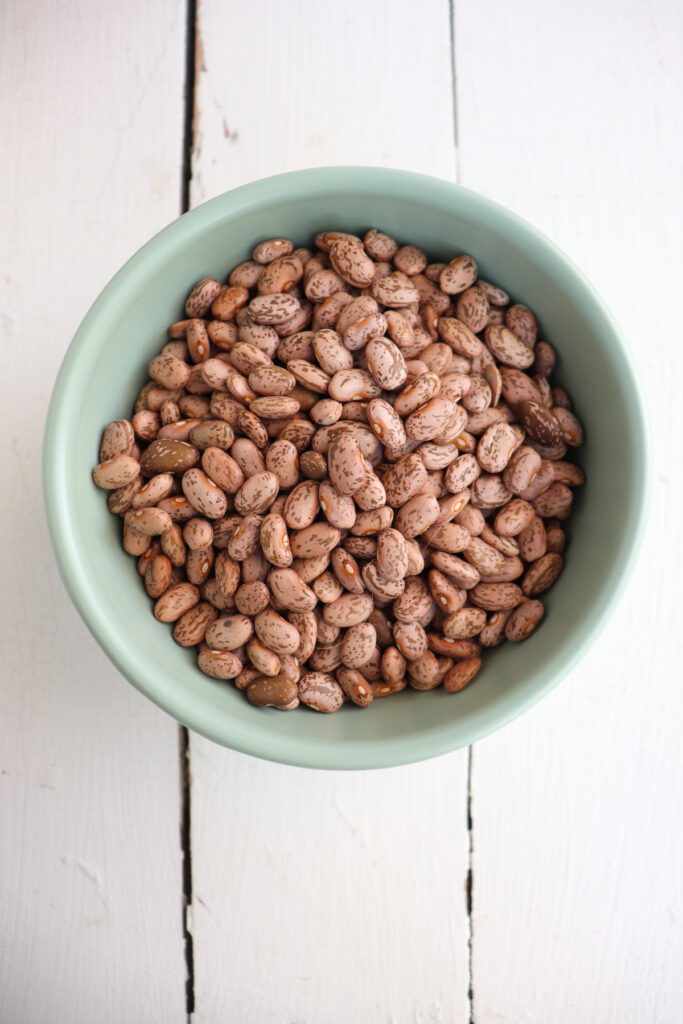 Pinto Beans
Size: larger and slightly more round than black beans
Color: light brown/tan with spots. They have a painted appearance, hence their name (pinto means painted in spanish). When cooked, pinto beans turn a little pinker.
Flavor: Pinto beans have a light, nutty taste. Because of their soft texture, they are more apt to take on the flavors of whatever they are cooked in.
Texture: soft and creamy when cooked.
Other names: mottled beans, painted beans, strawberry beans
Black vs. pinto beans nutrition facts
Pinto beans and black beans have almost the same nutritional content. Both are high in fiber and protein. Here are the nutrition facts per ½ cup serving size of cooked beans for both black and pinto beans. Their nutritional values are almost identical, with pinto beans being very slightly higher in calories.
Black
Calories: 114
Protein: 8 grams
Fat: 0 grams
Carbohydrates: 20 grams
Fiber: 7 grams
Sugar: 0 grams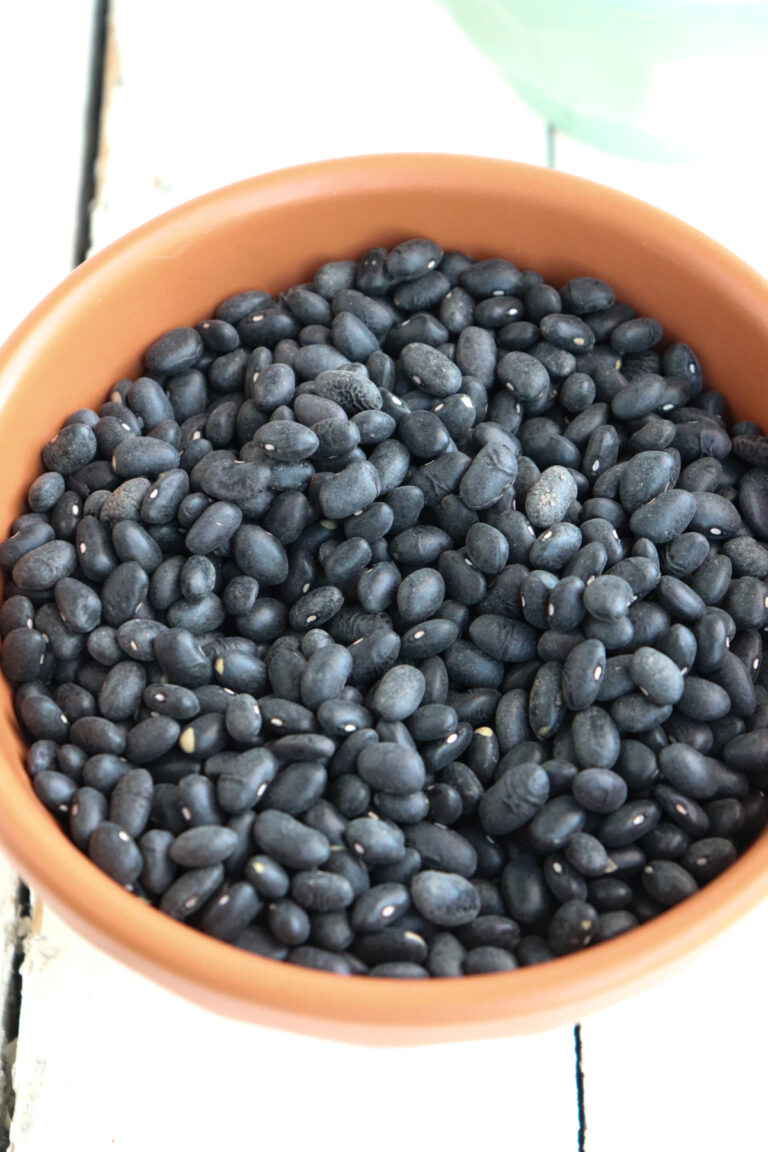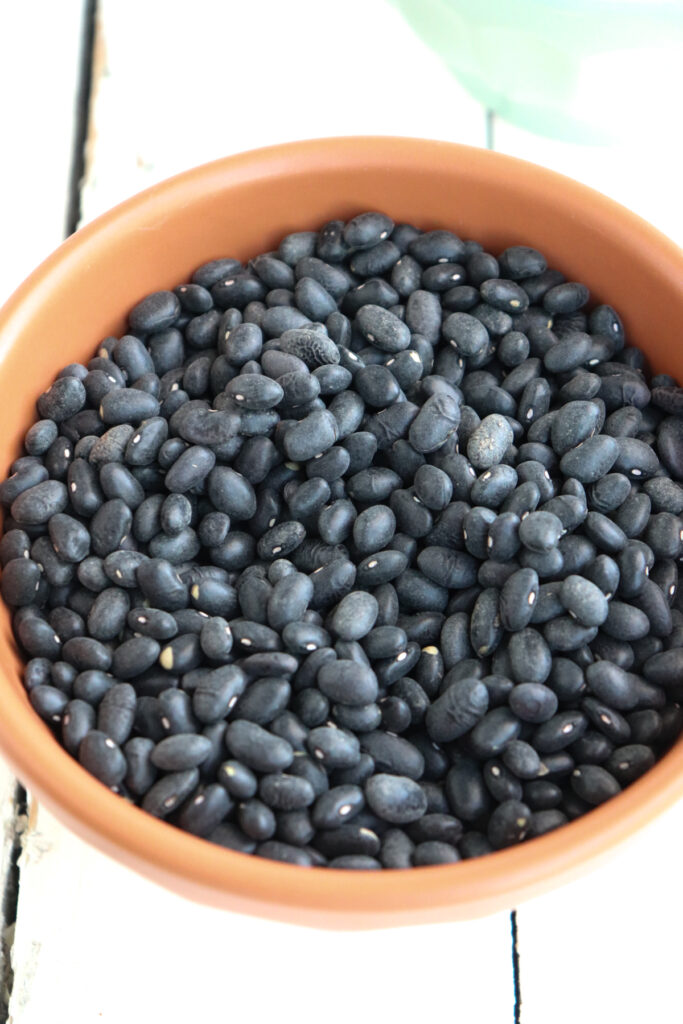 Pinto
Calories: 120
Protein: 7.5g
Fat: .5g
Carbohydrates: 22g
Fiber: 7.5g
Sugars:0.3g
Bonus: Pinto beans are a great source of folate, an essential B vitamin.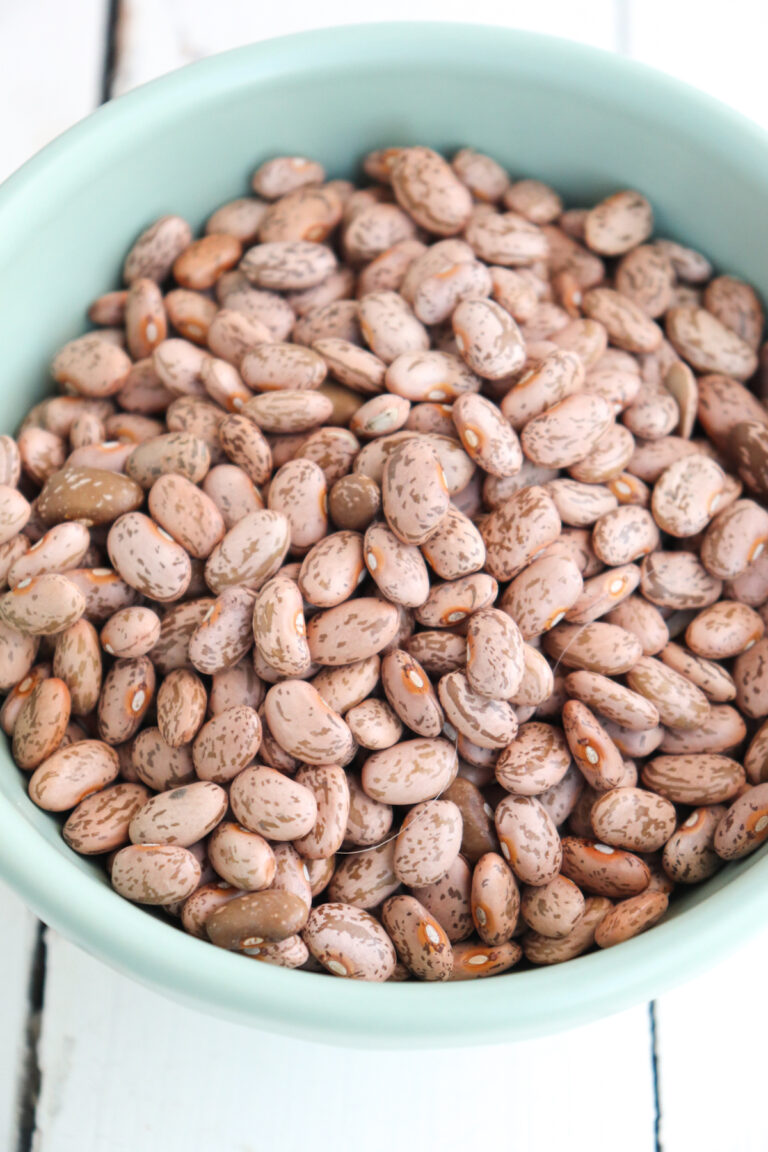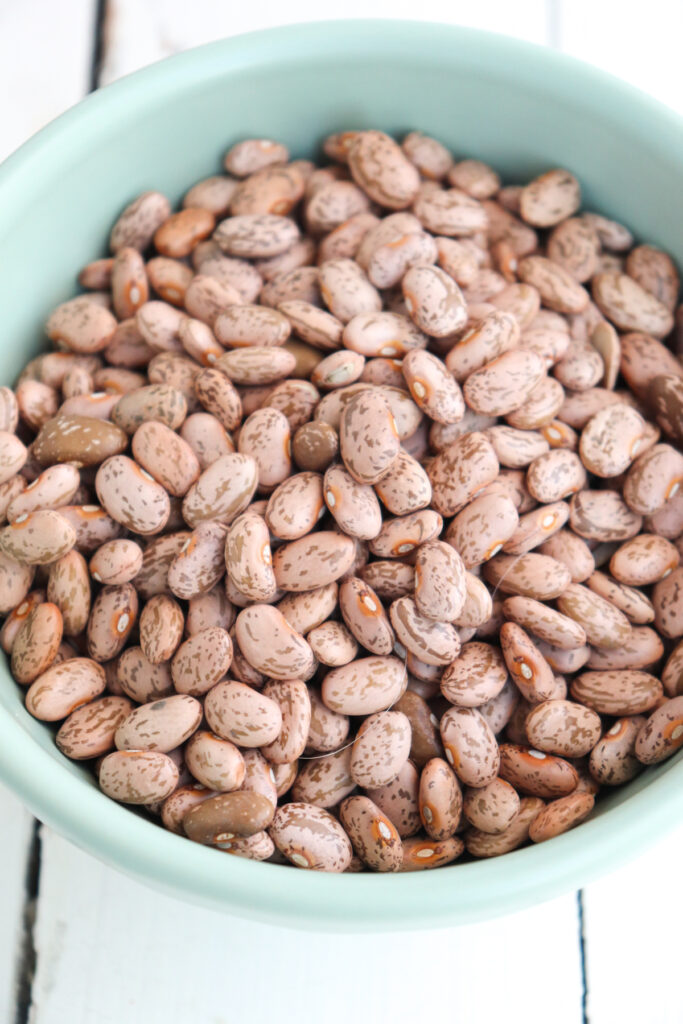 Recipes using pinto beans
Pinto beans are softer and soak up the flavor of whatever they are in. They are used most commonly in dishes like refried beans, dips, spreads, on burritos and quesadillas, and in soups.
Recipes using black beans
Black beans are heartier and used most often in soups, chilis, dips, and salads.