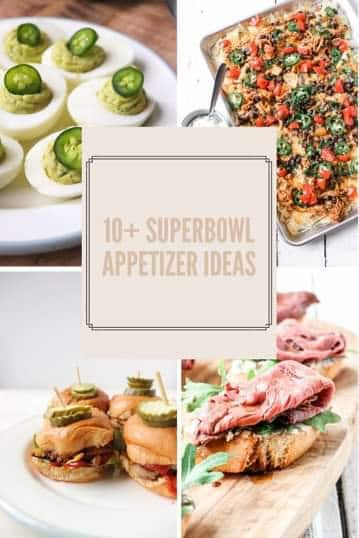 Everyone knows that the Super Bowl is about more than just football. It's also about delicious snack food. Oh... and commercials. But to me the food takes center stage. It was with this in mind that I decided to create this Round up of Super Bowl Appetizer Recipe ideas.
With the Super Bowl coming up, I have my mind on appetizers. Well I'll be honest, I often have my mind on appetizers. We love to make a meal out of them and creatively call it "Appetizer night." Everybody gets to pick a favorite and some of out classics are pigs in a blanket, shrimp cocktail, and spinach artichoke cups.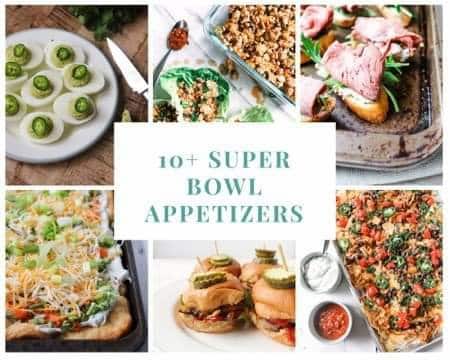 Here are some tasty options from my own recipes, as well as some of my favorite food bloggers!
Super Bowl Appetizer Recipe Ideas