Here are different ways to prepare a turkey, so you can decide what is best before Thanksgiving day! I have also included my absolute favorite way to achieve the perfect moist Turkey!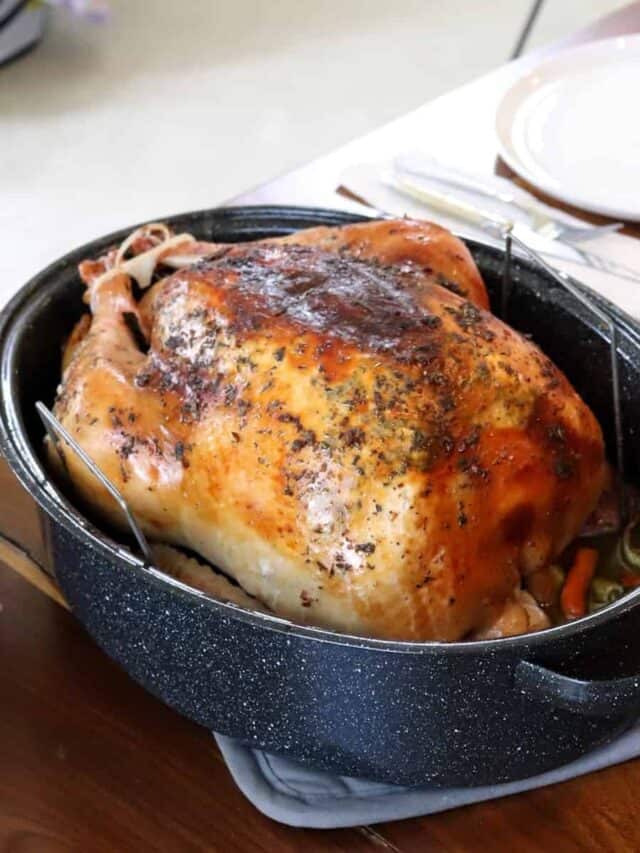 I did a lot of research before my first Thanksgiving, and as I'm sure you know, there's a lot of information out there. Everything from the necessity of brining, to brining not being necessary at all. Smoking, deep-frying, spatchcocking, all of these terms can get to be a little much. Here are some common ways to prepare a thanksgiving turkey.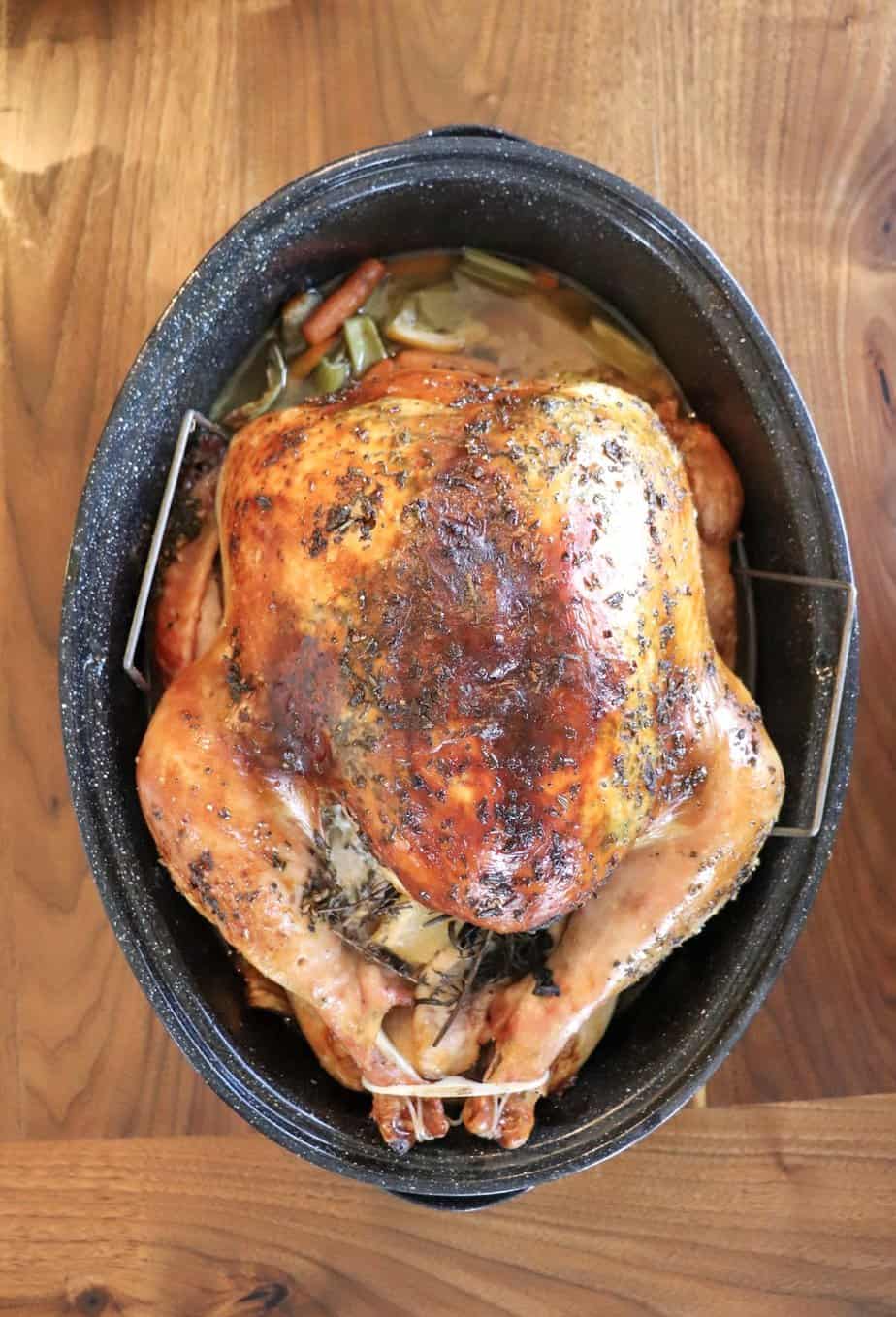 Ways to Cook a Turkey
Wet brining a turkey involves submerging the entire bird in heavily salted water for hours or days. Wet Brining a turkey was a no-go for me, because I don't have the fridge space, and I am not comfortable with getting a huge 5 gallon bucket to keep it in the garage. To me, there were just too many chances for cross-contamination or for things to go wrong. I find that including a generous amount of salt in your butter mixture will be more than sufficient in keeping everything moist and flavorful. If you would still like to brine beforehand, dry brining is the way to go. It is much cleaner and takes up less space.
Smoking and deep-frying involve special tools or appliances. They can produce a delicious bird, but required tools I didn't have. If you are interested in these methods, here are instructions for smoking a turkey recipe and deep-frying a turkey.
Spatchcocking is great for a chicken, but here it wasn't the way I wanted to go. Call me a traditionalist, but I can't give up on that picture-perfect wrapped up turkey being brought out of the oven. Spatchcocking a bird is when you make strategic cut and flatten the turkey. This helps it cook more evenly.
Oven baking This is probably the post popular, and it yields great, consistent results if done correctly. The one con is your oven is taken over for hours while you are trying to prepare other dishes that may need some time in the oven themselves.
Slow Cooker Slow Cooking a turkey in the Crock Pot is a method my grandma has used and it works great! Though harder to get a brown skin in the crock pot, here are some tips to help achieve that. The benefits of slow cooking a turkey is very moist meat and the oven stays free to use for anything else.
Turkey Breast or Turkey Tenderloin Whether you need less than a whole turkey or simply prefer white meat, making a turkey breast or tenderloin is a great option. This cut can be done a variety of ways, you can even make Turkey Tenderloin in the Air Fryer!
Though all of these turkey cooking methods can produce a delicious turkey dinner, I have found the best method for a delicious turkey is a lot of butter, salt, and herbs. As Ina Garten would say, "How bad can that be?"
I needed something doable, safe, and reliable. Which is how I landed on a salted compound butter with lots of herbs and garlic. This is the Best Herb Butter Turkey, and I have been making it this way for close to a decade.
Once you make the turkey, you'll need gravy as well! Here is a delicious buttery, turkey dripping gravy recipe.
More Thanksgiving recipes