It's a essential to know how to cook rice, but there's so many different methods to try. Most people are aware of the 2:1 ratio, and it often works well for white rice. However brown and wild rice blends take much longer and people don't always find success with using the traditional methods. Often times, the water will be soaked up, but the rice is still crunchy! Or the rice ends up mushy or risotto-esque by the time it's cooked through.
Here are 3 different methods to cook 3 different types of rice.
Classic:
This is the way of cooking most commonly included on package instructions. It works well for some and is easy to follow.

Instant Pot:

Instant Pots are used for everything these days, so why not rice as well? Some people swear by using their Instant Pots for making rice, with great results.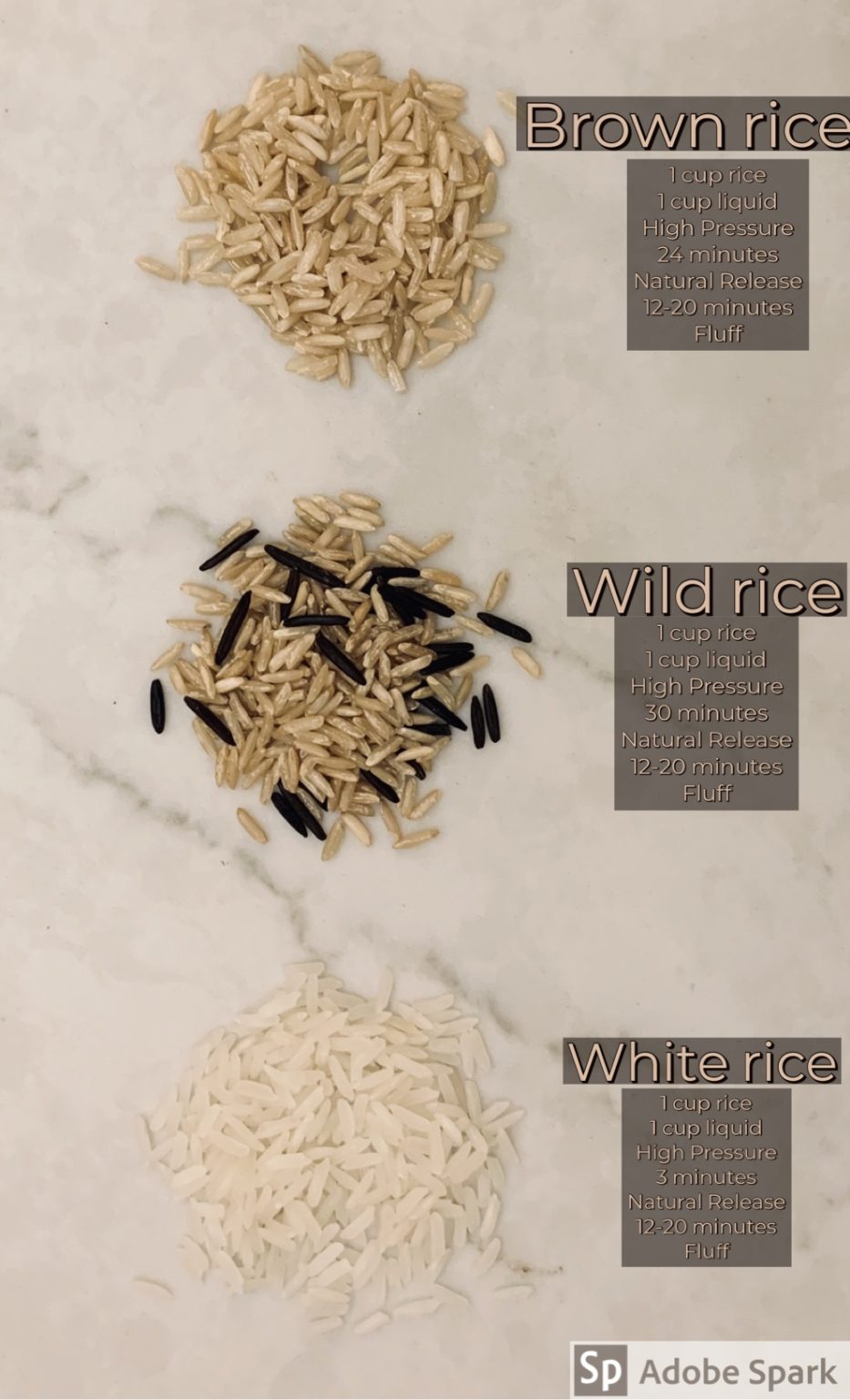 Extra water:

If you feel like you have tried the typical way of cooking rice and it always seems to come out either mushy or undercooked, this may be worth a try! You are cooking the rice similarly to how pasta is cooked, with the added step of steaming at the end. The nice part of this method is you can taste the grains as you go along to test their level of doneness.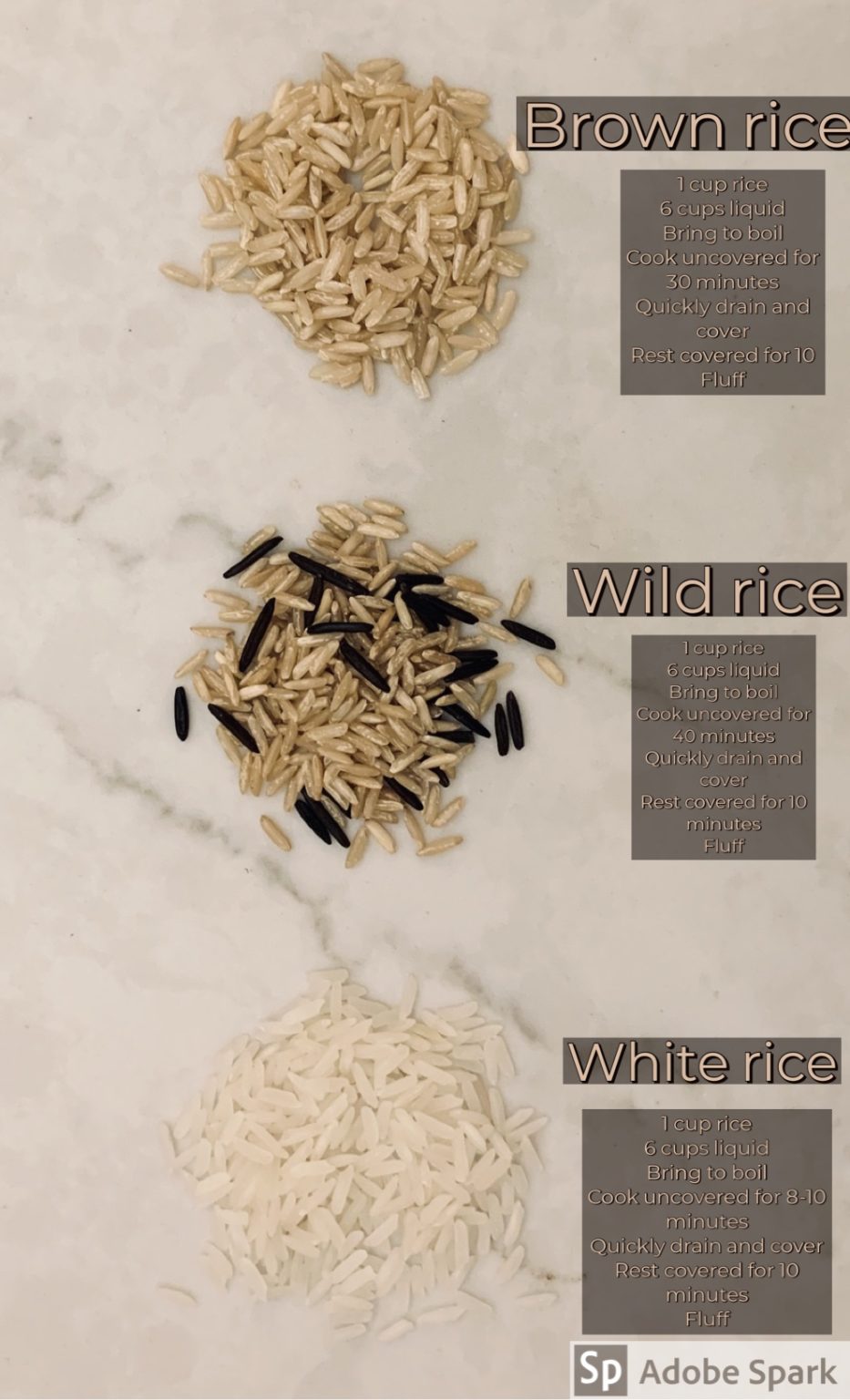 Tips:
-I specifically say "liquid" rather than water. You can choose to use broth to impart more flavor while cooking the rice. This would work best when using the traditional or Instant Pot methods. If you just use water, your rice will need to be salted.
-Cooking times and water amounts can change based on a variety of factors. Brand of rice, the temperature and elevation of where you live, the type of pot you use, how hot your stove gets-- these all can cause variations. You may need to adjust accordingly. If you have any questions, please ask!